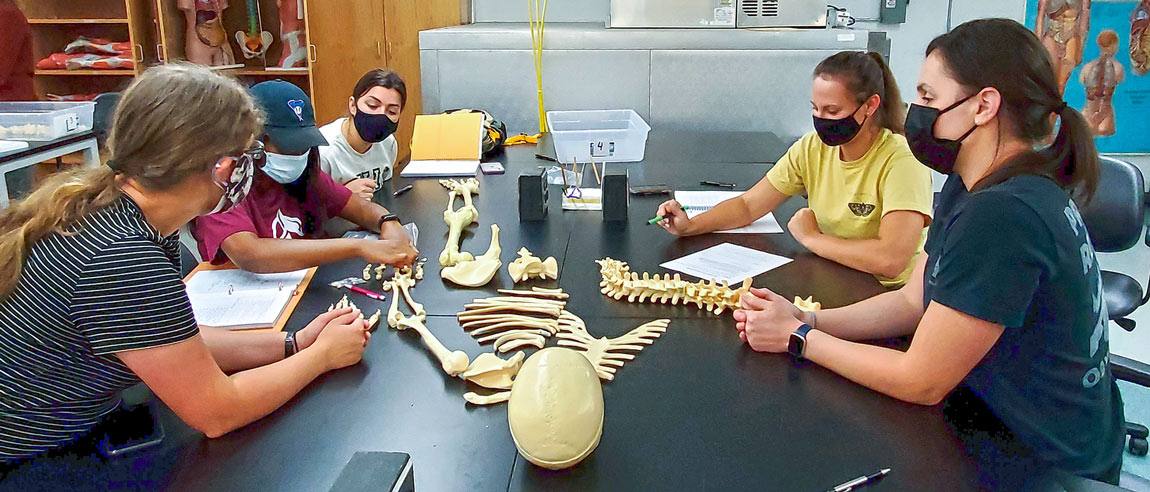 Bachelor's degree in Biomedical Science
Our degree program is designed to expose you to a broad base of biological knowledge and skills, provide depth of experience in advanced topics including hands-on research and to develop competence in scientific disciplines.
See also: Bachelor's degree in Biology
Fundamentals
The biomedical science major provides for a broad background in science with concentrations in biology, chemistry, math and physics.
This major is designed with the appropriate coursework to prepare and ensure your maximal success on entrance tests like the MCAT, and for your success in professional school in general.
You'll be prepared to:
analyze and interpret scientific material
present scientific or health care-related information clearly and persuasively
imagine and evaluate alternative ideas
use research to more effectively address scientific problems
Courses
Pre-health pathway options at UA to medical school
Option 1: Early Assurance Pathway
You can apply for the Early Assurance Pathway program, which is your direct path to medical school. Through our partnership with NEOMED up to 25 seats are available for qualifying UA students.
There are two phases to this program:
Phase 1: You will join us in Biology as an undergraduate pre-med student. You would apply for the Early Assurance Pathway as a UA student. Successful "provisionally admitted" students would need to meet the MCAT and GPA requirements of NEOMED, and complete their B.S. at The University of Akron.
Phase 2: You will matriculate to medical school at NEOMED.
—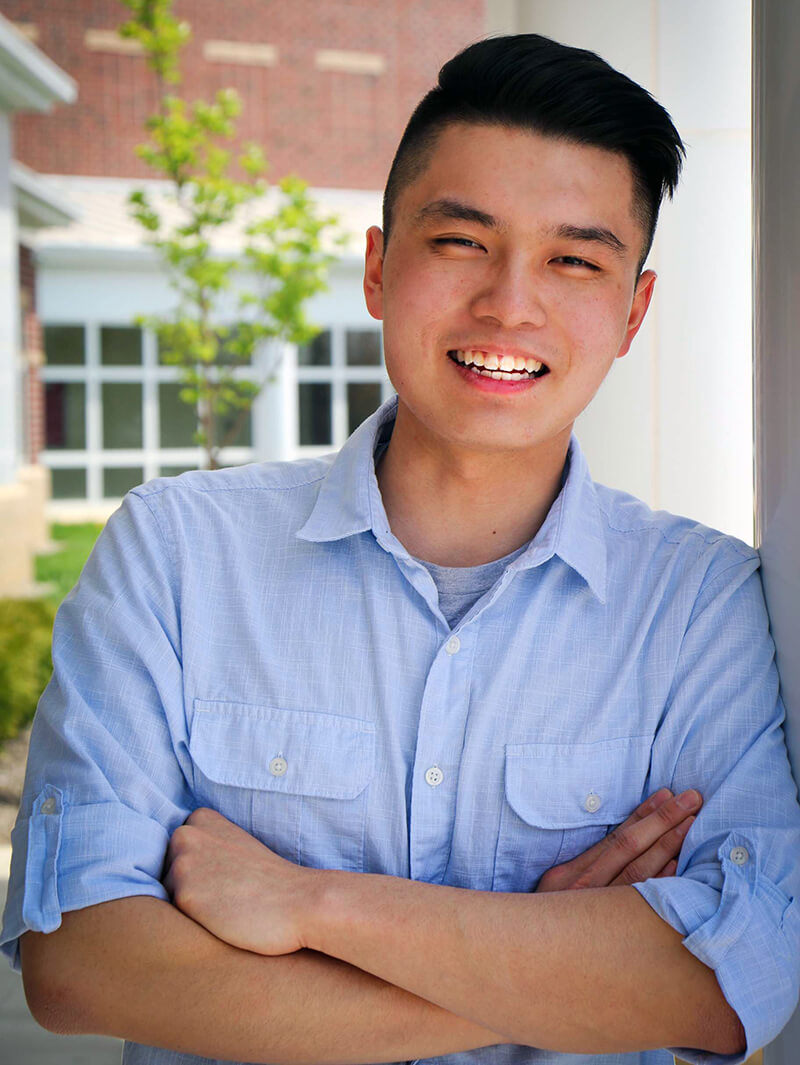 The University of Akron has a

large amount of resources available that all students should try to utilize

, this includes research with faculty, or elective courses such as Human Anatomy for biology majors. All of my courses and experiences helped me score well on the MCAT and will provide me with a

great foundation for my future medical studies.

"
Daniel Gao
Bachelor's degree in Biomedical Science '20
Will begin at NEOMED in fall 2021
—
Option 2: Traditional pathway for pre-med students
Direct Entry is the pathway whereby you apply for admission to Medical School the summer after your junior or senior year depending on your proficiency in pre-requisite courses, the MCAT, and commitment to extracurricular activities that reflect exposure to the field of medicine.
Research & Experience
As an undergrad you will get to do real research with world class faculty and graduate students at UA.
Tiered Mentoring Program:
The Tiered Mentoring Program offers pre-med students easy access to research opportunities in the labs of UA faculty.
Tiered Mentoring students are paired with a graduate student, a faculty mentor and tiered mentoring student from the previous year to conduct original research in the research group of a particular faculty member.
You are chosen at the end of your freshman year or as sophomores and are encouraged to stay involved with the program for a minimum of two years.
Such long-term research experience increases one's odds of getting into medical schools.
Proximity to local hospitals:
Resources & Opportunities:
Pre-Health Advising
Our pre-professional health advising helps you plan your course of action at UA. Often additional coursework and experiences are necessary when you're planning to continue your study at the graduate level in a particular scientific field. Our advisor will also provide you with information about any other requirements necessary for professional or graduate school.
Ashley Rini, Director, Pre-Health Advising
College of Arts and Sciences, 430B
330-972-6513
rini@uakron.edu
Adam Sarata, Academic Adviser II
College of Arts and Sciences, 115
330-972-6513
ajs18@uakron.edu
Natalie Demetro, Academic Adviser II
College of Arts and Sciences, 115
330-972-7880
naf10@uakron.edu
Apply to UA
How to apply - step by step