Evening hybrid MBA
An array of general courses across business disciplines, then use elective credits to focus and enhance a skill set.
The Flexible Interdisciplinary MBA
This Interdisciplinary MBA allows students the flexibility to customize their electives. Students can craft select electives to add courses to suit their goals and may be outside of business. Graduate courses may be selected from among all CoB departments, other colleges on campus or transferred from another university. Transfer courses must fall within the six-year time frame for program completion.
Course Format and Scheduling Options
The Flexible MBA course formats includes 100% online courses or hybrid courses which offer a combination of online and in-person work.
To complete the degree, students may enroll on a full-time or part-time basis and may select a combination of online and hybrid classes OR choose to enroll only in online or hybrid classes.
Most classes are offered in either format at least once per year. Part-time students who choose only an online or hybrid option, may take two to three years to complete the program depending on course selections.
Classes are generally offered in back-to-back eight-week sessions. This allows working professionals to focus on one class at a time and still complete six credits in a semester. Students may take more classes each session if they prefer.
Hybrid classes meet one evening per week, Monday through Thursday, from 6 to 8:30 with additional coursework done online.
You don't need an undergraduate business degree to pursue an MBA! Read this AACSB article.
Business Administration, Interdisciplinary, MBA
We also offer a cohort based Weekend Professional MBA program.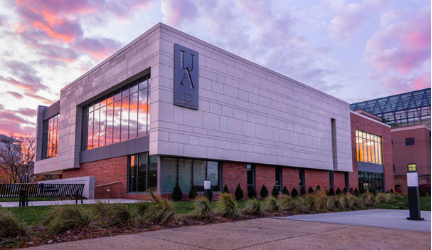 Office of Graduate Programs
330-972-7043
gradbusiness@uakron.edu
---
Connect With Us!
@uakronbusiness
@uakronbusiness
@uakronbusiness
UA College of Business
UA College of Business