Internships
The College of Business offers both internship and cooperative education (co-op) courses for undergraduate students. An internship or co-op offers a great opportunity for students to connect classroom learning to "real-world" settings while earning college credit. A resume that already includes relevant job experience will help you stand out to potential employers. Almost all of our internship and co-op opportunities are paid.
For employers, these experiences are a way to augment staff and to build a pipeline of talented entry-level employees. The Internship Coordinator assists undergraduates, graduates and employers alike through the internship/co-op experience.
Companies students have interned with
The College's strong connections with employers across the region have resulted in students completing paid internships with hundreds of different organizations. Many of these internships have led to offers of full-time employment, post-graduation. Others have been a stepping stone to being hired by a different employer.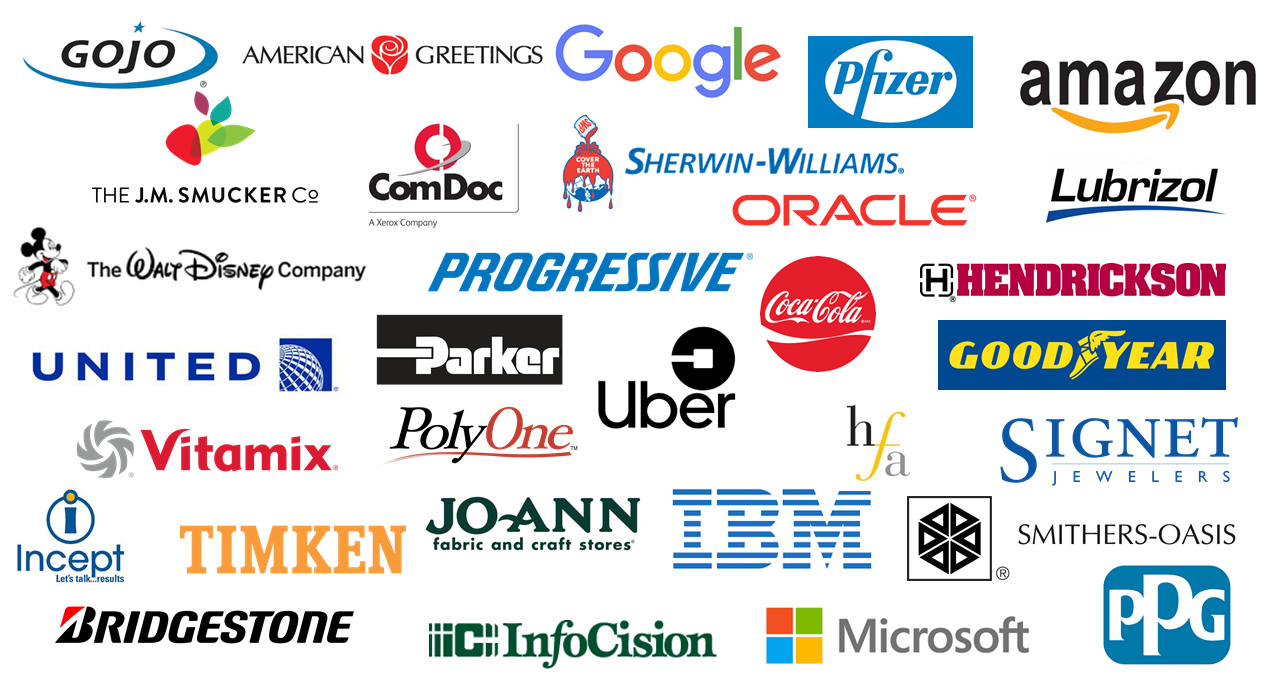 As with finding other types of employment, you will need to prepare materials, monitor available positions, and provide appropriate responses to employers who contact you regarding internships and co-operative education positions.
Prepare
Start your internship search 1-2 semesters before you plan on completing an internship. UA students will find help to draft a resume and cover letter by going to the Resource Library in Handshake.
Make an appointment with the Internship Coordinator to start your search and have your resume reviewed.
Review and edit your social networking accounts! Employers check these sites during the job search process.
Monitor

Use the online job board Handshake to search and apply for positions, find relevant networking events and career fairs, and browse all of Career Services' resources.
Investigate 2-5 employers each week (review their websites, attend any networking events, and talk to faculty and Career Services coordinators).
Review and edit your social networking accounts. Employers check these sites during the job search process.
Respond

Follow up with all employers who contact you; contact employers you are interested in.
Send "thank you" cards or emails to those who interview you.
Follow the steps below to get your internship or co-op registered for academic credit.
Email internships.cba@uakron.edu if you have questions.
Proven Results
University of Akron College of Business students graduate career ready and connected – which is why you'll find them employed at virtually every major company in Northeast Ohio, along with scores of smaller local companies and corporations around the country.
Earning college credit with internships and co-ops
Both internships and co-ops have related academic requirements. Undergraduate internships are reflected as a three-credit course. Students will be assessed the University tuition rate for those three credits. Co-ops are reflected on transcripts as Credit/No credit classes. Students registered for a co-op course will be assessed a $55 course registration fee.
Graduate students are generally limited to internship opportunities, which are reflected on transcripts as a Credit/No credit class. See information about Graduate internships, co-ops and employment opportunities.
If you have questions about the course for which you should register, please contact your academic advisor or the Internship Coordinator. Even if you do not want to earn course or co-op credit for the experience, you should still report all internships to the Internship Coordinator.
How to Register
Once you have accepted an internship, you need to enroll in the internship/co-op course. To enroll in the course, complete the following steps:
Download and complete sections A and B of the Internship/Co-op Approval and Registration form, including having it signed by your supervisor at your internship/co-op.
If you are an international student, complete all Academic Training (J-1) or Curricular Practical Training (F-1) forms. All employment information for international students is on the Office of International Programs website.
Bring the signed forms to CoB Undergraduate Advising in CoB 260. The Internship Coordinator will obtain the Department Chair signatures, enroll you in the appropriate course, and send a confirmation email. If you have questions, please email internships.cba@uakron.edu.
When you have accepted a position and started working, you will be responsible for completing assignments for course credit. Read the syllabus published on the course's Brightspace site for details of the semester's assignments. Submit all your assignments electronically through Brightspace.
As a student enrolled in an internship/co-op, you are assigned a faculty mentor based on your major. These mentors will work with you throughout the semester of your internship/co-op.
Required Work Hours
Accounting students must work 40 hours per week for 10 weeks. All other students are expected to work 16 hours a week for 15 weeks, for a total of 240 hours.
For Employers
Whether you are creating your first internship program or are returning to hire more College of Business (CoB) students, staff at the College of Business are available to help.
Everyone knows the best companies become and stay successful by hiring top talent. Students at the CoB are equipped with the desire and tools to help your company or organization be successful.
Our students are:
Well-prepared
Flexible and able to address your organizational needs
Cost-effective
A way to build a pipeline of talent – many of our intern and co-op students are offered full-time positions
Candidates with sought-after skills and backgrounds
One great way to start your process is by developing a job description and getting signed up with our online job board- Handshake. If you have questions, email us at internships.cba@uakron.edu.
Recruiting Students
Posting an Internship/Co-op
The College of Business (CoB) makes it easy for you to connect with top student talent. From numerous on-campus recruiting opportunities to connecting with the Internship Coordinator, we partner with you to ensure your recruiting needs are met. Please contact the Internship Coordinator for information on posting and advertising an internship.
Academic Component of the Internship and Co-op
In addition to performing the work during employment, our intern/co-op students also are responsible for completing different assignments that help connect classroom learning with the education received at work. Examples of academic assignments may include discussion questions, reflective essays, and mid-semester and end of semester performance evaluations to be completed by a supervisor and discussed with the intern.
Reporting a New Hire
Congratulations on hiring a CoB student! For a student to enroll in the appropriate college course (internship or co-op), please send the student a formal offer letter. The letter needs to include the following information:
Employment start and end dates
Supervisor's name and contact information
Work site location
Hourly salary and average number of hours the student will be working
A brief job description (can be attached separately)
Please submit all letters on company letterhead. Students also will need you to complete a position acceptance form.
If you are hiring an international student, please note that the student is not eligible to begin working until all documents are approved through our Office of International Programs. For more information on student visa options, please visit our Office of International Programs website.
Employer FAQs
Employer's Top 10 Frequently Asked Questions About Internship/Co-ops
What is an internship/co-op?

Internships and cooperative education (co-op) are both planned, out-of-classroom work experiences in which students can apply classroom learning in a work environment.

Common elements of each
Both have an academic component: Internships receive credit for one semester, whereas co-ops can be repeated. However, while a co-op is a course that appears on a student's transcript, it does not have credits associated with it.
Each can be full-time or part-time. Minimum for each is one semester (15 weeks)
Why should I consider an Internship/Co-op?
Hiring a student for an internship or co-op enables you to:
"Test drive" potential future employees to maximize hiring opportunities
Gain a fresh perspective on your business
Obtain help with short-term projects
Develop relationships with faculty, staff, students, and the University community
Allow current employees to work on higher-level tasks
Allow staff to develop management skills as an intern/co-op supervisor
What level student can I hire?
Any student who meets the CoB's internship/co-op academic requirements is available for hire. Our students are hard working individuals at varying levels of academic preparation (sophomores, juniors, seniors, master's). All CoB students are encouraged to complete one or more internship/co-op experiences.
What is the duration of an internship/co-op?
In many cases, this decision is up to the student, academic department, and employer. In general, assignments should last for one semester (15 weeks). However, the quality of the experience is far more important than its length. In addition, some students may be available to intern full-time during winter break (December to the beginning of January) or may wish to work full-time during the summer. Students' schedules usually change from one semester to the next, which may change availability.
How many hours should a student work?
During the school year, we recommend an average of 16 hours/week, as the students have rigorous classes. Accounting students must work 40 hours per week.
When should I start planning?
Employers who start planning early will enhance their chances of hiring top students. Internships and co-ops are on the school-semester calendar, so employers should post open positions at least one semester prior to the anticipated start date. For example, if you need a summer intern/co-op then make sure your position is posted no later than January of that year.
Do students receive credit?
Students can seek academic credit for their internships. Credit is arranged only with prior approval from the CoB.
Are internship/co-op students paid?
Our internship/co-op students typically are paid for their work, although we recognize that some high quality and career-related positions are unpaid. Employers should consult with their Human Resources Department as well as the U.S. Department of Labor and Wage Division.
How do I develop duties/responsibilities for students if I've never had an intern/co-op?
As with full-time positions, a detailed job description is important. While students recognize that many internship/co-op positions include some administrative work, internships need to also provide useful, career-related work. Once a student is hired, they should receive an orientation to the organization and follow all company Human Resources policies. Consult with the Internship Coordinator about creating an internship position.
How do I find an Intern/Co-op student?
Successful employers use multiple avenues to reach our students. Some options available to employers include: posting positions in Handshake, hosting a student information table or session in the CoB encouraging current employees or interns to share their experience with their peers; participating in participating in University sponsored events, and reaching out to our student organizations.
More