Race & Psychology at the National Museum of Psychology
---
The Cummings Center's Race & Psychology Museum Tour recontextualizes the National Museum of Psychology by exploring the relationship between psychological science and systems of racial injustice. Guests examine the power of psychology to both reinforce and tear down racist policies and belief systems, including histories of diagnosis, institutionalization, intelligence testing, and a discussion of the American Psychological Association's recent Apology to People of Color. In relation to these topics, the tour highlights the important contributions of psychologists of color throughout the history of psychology. The guided tour includes a digital packet of supplementary photos and archival documents, as well as opportunities for guests to try out interactive recreations of historic intelligence and reaction time tests.
This tour was first introduced as part of The University of Akron's 2022 Rethinking Race series in collaboration with faculty from the Department of Psychology. Its contents were further developed throughout 2022 using feedback collected from faculty, students, and the public.
Schedule a Class Tour
This free guided tour is offered year-round to university and college class groups. The tour takes approximately 60 minutes, including time for questions and discussion. Due to the layout of the museum, we recommend a maximum group size of 30. To schedule your tour, please contact us at ahap@uakron.edu with the subject line Race & Psychology Tour.
Please note that, due to the staffing capacity required to host this tour, we do not currently offer the Race & Psychology Tour to individual visitors.
Public Tours
The Race & Psychology Museum Tour is offered to the general public on a regular basis throughout the year. Our next public tours will be held on October 18 and November 1, 2023 from 6:00 PM - 7:30 PM. Limited space is available, and registration is required.
Media
See our appearance on WKYC Channel 3's We the People discussing the Race & Psychology Museum Tour.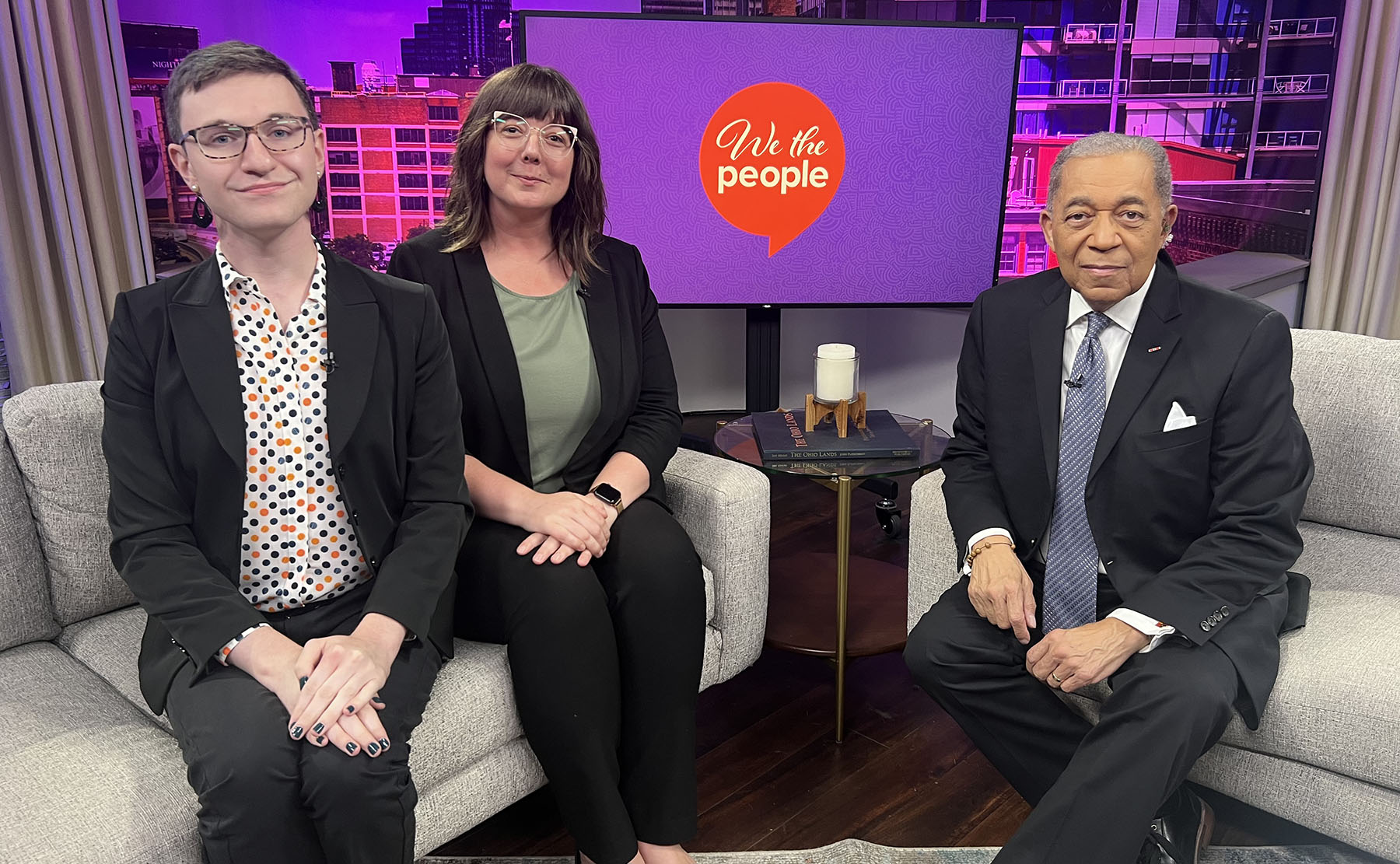 Travel, Parking, and Accessibility
Please visit our Accessibility page for information on travel, parking, and accessibility.