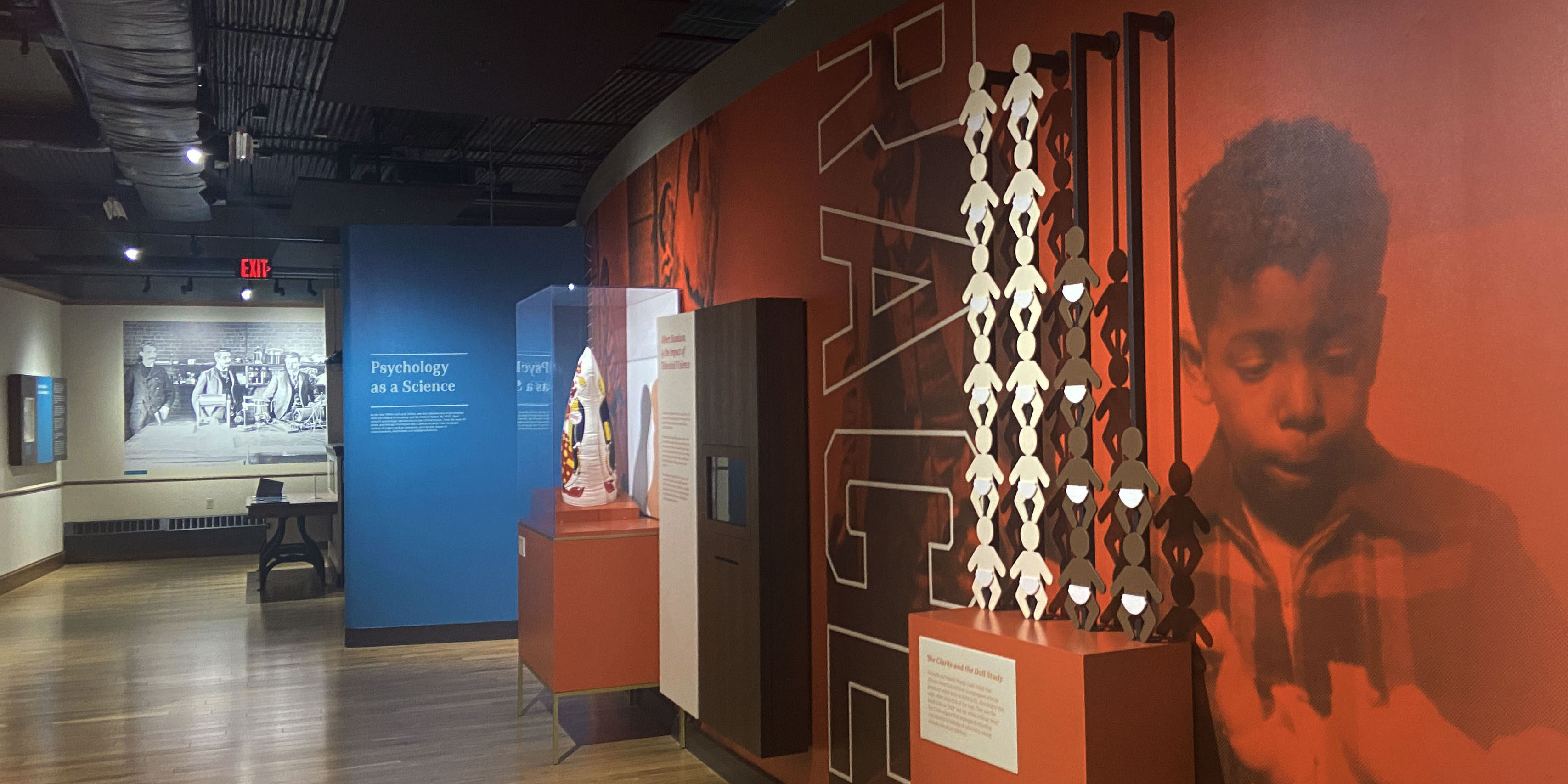 Race & Psychology Museum Tour
November 2, 2022, 6:00 PM - 7:00 PM and November 9, 2022, 6:00 PM - 7:00 PM
National Museum of Psychology. Registration required for this free event. Click the dates above to register via Eventbrite.
---
The Cummings Center for the History of Psychology is expanding access to our new Race & Psychology museum tour. First introduced as part of the 2022 Rethinking Race series in collaboration with faculty from The University of Akron Department of Psychology, this tour recontextualizes the National Museum of Psychology by exploring the relationship between psychological science and systems of racial injustice. Guests will examine the power of psychology to both reinforce and tear down racist policies and belief systems, including histories of diagnosis, institutionalization, intelligence testing, and a discussion of the American Psychological Association's recent Apology to People of Color.
Originally designed for students and faculty, the Cummings Center will be offering this for free tour to the general public on Wednesday, November 2nd and 9th at 6:00pm ET. This free event will give members of the local community the opportunity to explore new perspectives on the history of psychology and critically examine their own understanding of the field.
The tour takes approximately 60 minutes, including space for questions and discussion, and guests will have the opportunity to explore the museum independently after the tour concludes.
Limited space is available for this tour and registration is required.
Health & Safety Information
The University of Akron currently requires that ALL individuals - regardless of vaccination status - wear a mask / face covering in indoor public areas across all campuses.
Please stay home if you do not feel well, have been diagnosed with COVID-19, or had direct contact with an individual diagnosed with or suspected to have COVID-19. Get more information on our current health & safety precautions.
Travel, Parking, and Accessibility
Get more information on travel, parking, and accessibility.