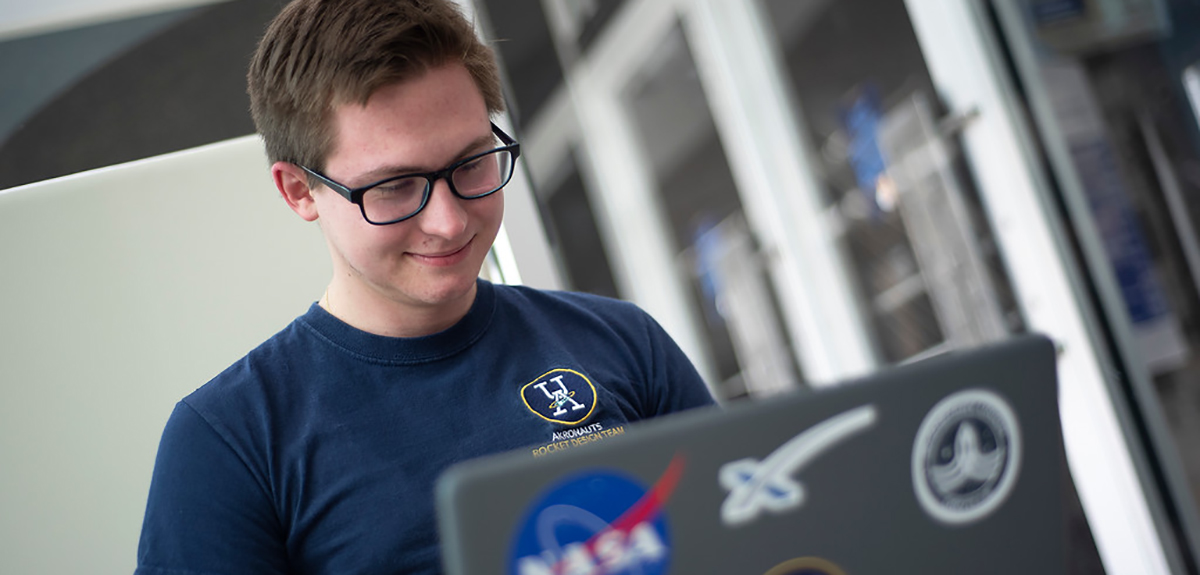 B.S. in Computer Science
Software application developers, web developers, information security analysts and other computer-related occupations are listed among the top 20 occupations in Northeast Ohio, based on family-sustaining wages and low risk of automation (according to a 2020 Team NEO report).
Program Highlights:
Since establishing its first Computer Center in 1957, the University has, through its in-demand computing programs, been unlocking students' potential and opening paths to careers in business, education, industry and government.
Students learn through experience in our co-op and internship programs that get our students hired.
We provide our students with an inclusive learning community, and faculty are actively working to close racial inequity in the IT field.
Participate in design teams and student organizations such as Hakron, which hosts an annual 24-hour hackathon, and our Esports program, home of our three-time national champion team.
COMPUTER SCIENCE DEGREE & CERTIFICATE OPTIONS
Our curriculum teaches students problem solving skills using software and modern computer systems. Students develop core competencies in object-oriented programming, data structures and algorithms, computer systems software design & engineering, and operating systems.
 ACCELERATED OPTION: You can earn this degree and a master's in five years and at a significant savings. Learn more about the: Accelerated degree option.
Please note: This excludes co-op.
Computer Science Certificate
The certificate program is open to students of any related major, as well as professionals, who wish to add a concentration of courses in computing to their portfolio of skills.
Students must have a bachelor's degree in a relevant subject area.
CAREER OPPORTUNITIES
Graduates of our computer science program have a range of career opportunities including program developer, IT manager, web developer, and app developer.
Earn more in your career with a UA degree.
Our graduates have gone on to work for companies such as FirstEnergy Corp., Progressive Corp., Intel Corp., The Goodyear Tire & Rubber Co., PNC Bank, Sherwin-Williams Co., Diebold Nixdorf, Hyland, The J.M. Smucker Co., The AllsState Corp., and Cisco Systems Inc.