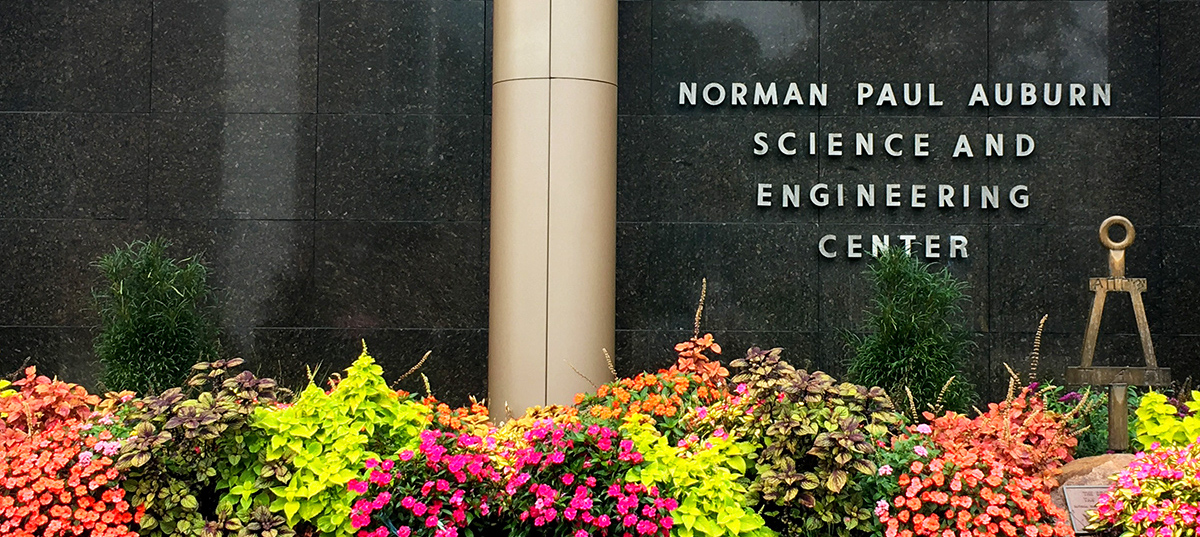 About the College
For students in search of an excellent, hands-on education, UA's engineering programs provide a rigorous academic curriculum, real world experience with our co-op and job placement program, and opportunities to make the world a better place.
Our mission is to produce job ready graduates, enhance the engineering knowledge base, and prepare students who wish to continue their education for graduate school.
---
Our faculty is an assembled group of nationally and internationally known professors, researchers and staff members. Our faculty provide caring, individual attention to students. We value a hands-on approach and support faculty's professional growth to bring current and ever evolving knowledge to you. Our dedication to teaching and advising provides each student with support to succeed.
The University is surrounded by excellent cultural diversity and post-academic opportunities for our future engineers. Located in Northeast Ohio, Akron is home to several small and large industries, as well as nearby government laboratories.
Distinguished Co-op Program
We are home to one of the oldest traditional co-op programs in the country in which students gain valuable, practical work experience in between periods of academic coursework. The co-op program successfully maintains and establishes relationships in private industry and with government agencies all over Ohio and the United States, with some opportunities abroad.
100 Years of Excellence
The last decade has been a time of tremendous growth, innovation and student success for UA Engineering.
Examples of this include:
The Co-op and Placement Program at the College is one of the oldest programs in the nation, which continuously provides easy access for professional development and career development of students.
Student design teams and professional organizations continuously empower our students to make a difference by offering numerous opportunities to lead, design and build their future.
Launching the new Aerospace Systems Engineering baccalaureate degree program - the first undergraduate program in the U.S.
Establishment of the National Center for Education and Research on Corrosion and Materials Performance.
Creation of a new college in 2020 - the College of Engineering and Polymer Science - to harness the collective strengths of our colleagues and provide students with even more opportunities for success.
Propelled by the dedication of our students, faculty, alumni, friends and industrial partners, we are making extraordinary progress and have positioned #UAEngineering to continue to make a significant impact on the lives of our students, Northeast Ohio and the world.
CONTACT US
---
Location:
Auburn Science and Engineering Center
302 Buchtel Common
Akron, OH 44325-3901
See a campus map with all buildings and parking lots