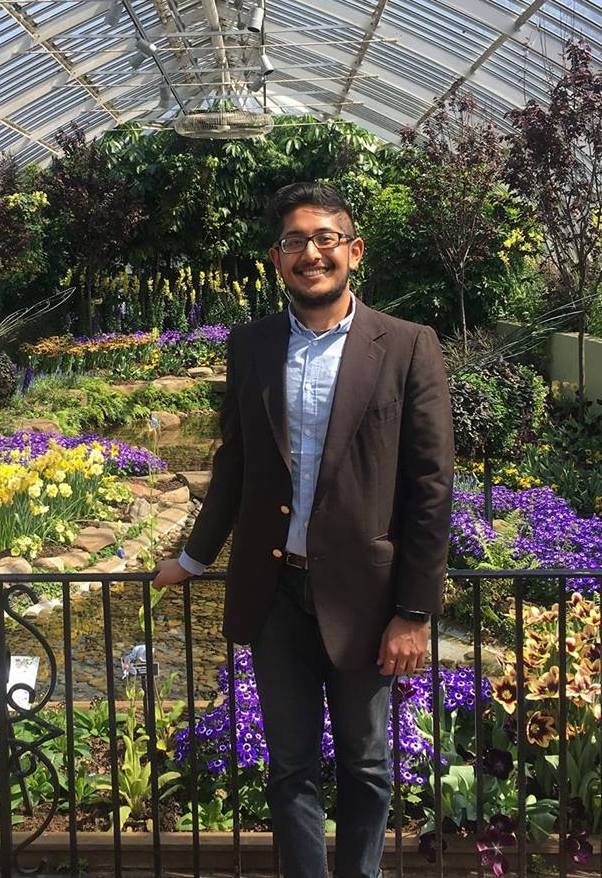 Moneeb Iqbal, Annual Giving Officer
A second year Arts Administration student
Graduating year: 2018
Hometown: Woodbridge, VA
Bachelor's Degree: B.M. in Viola Performance
Master's Degree: Arts Administration
Share with us your most memorable moment here at UA.
I had a project with Ms. Claudia Coleman in Fundraising and Resource Management where we had to fundraise money for a non-profit of our choosing. That project was my first practical experience in the Development and Fundraising field. I learned so much about myself because I was forced to be creative, methodical, persistent, and self-starting in my approach. I attribute a lot of where I am to Ms. Coleman and that project. I'd highly recommend this to anyone interested in pursuing a career in Fundraising.
What is your role in the Cleveland Orchestra?

I was just hired by The Cleveland Orchestra in early October as an Annual Giving Officer. My job is mostly about donor acquisition and bringing in/back new or lapsing donors. My interest in fundraising really developed at the University of Akron through my internships and projects with Tuesday Musical, Aspen Music Festival, and Cleveland Orchestra.
If you could tell future Arts Administration students one helpful piece of information about internships, what would your best tip be?
One of my favorite inspirational quotes is from the last scene in Pursuit of Happiness where Will Smith tells his son, "People can't do somethin' themselves, they wanna tell you that you can't do it. If you want somethin', go get it. Period." If you want to succeed in this field you have to be creative, persistent, likable, reliable, and tough. There is a lot of work and that will never end. But really, there is no limit to what you can achieve. If you want something bad enough, you'll go out there and get it. If you give things that matter 110% of what you have - then people will start to notice. Also, just smile! A little positive energy can go a long, long way. I suppose I try to live my whole life like that. I'd like to think it's working out.

What music have you recently listened to?
I've been listening to a lot of instrumental music by Explosions in the Sky and This Will Destroy You. I know - those are pretty dramatic names for instrumental bands. I've been on a real kick with them because it's fairly dramatic music. The music itself is pretty inspirational and energetic but at the same time, it really gets me focused and pumped for the tasks ahead. It makes great weight-lifting music too.