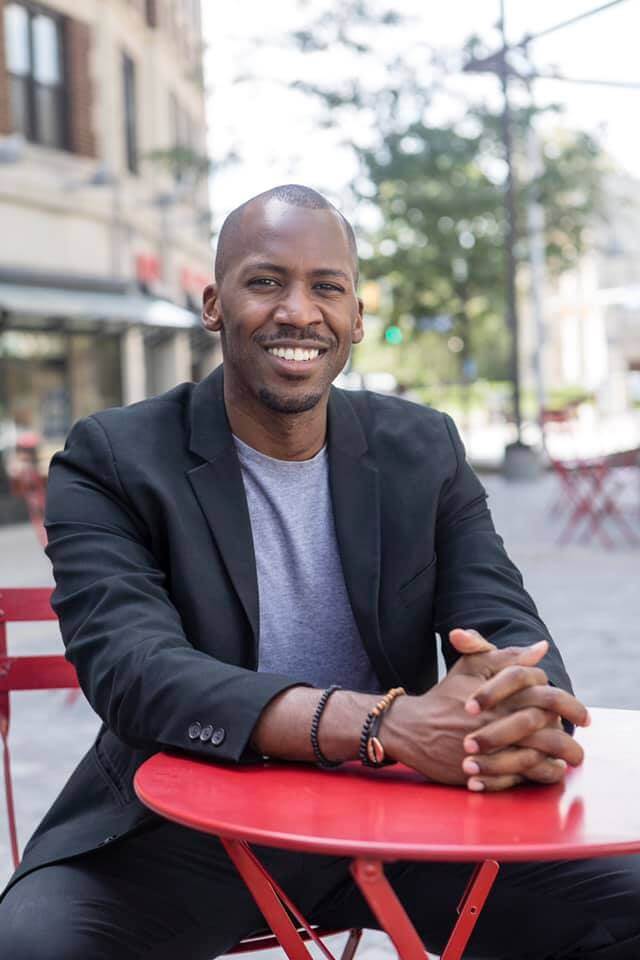 DeMarcus Akeem Suggs
Graduating year: 2021
Master's Degree: Arts Administration
Where did you study before The University of Akron and what were your majors and minors?
Belhaven University - BFA in Dance
What interests you within Arts Administration and why did you choose UA?
I've had the opportunity to work in the arts as a dance artist, educator, and administrator. These perspectives have fed both my passion and understanding that the arts play an important role in our development as creative, self-expressed, empathetic, and critical thinkers. Arts and culture help shape communities and deepen people's connections to the traditions, spirit, and cultural expression of the places they call home. I came to UA because I felt that this program would give me the skills and knowledge to be an effective culture bearer and arts leader.
What is your background in the arts?
I danced professionally for a number of companies and projects that include Dayton Contemporary Dance Company, Dayton Ballet, Verb Ballets, and Neos Dance Theatre. I've choreographed and taught ballet, jazz, and modern/contemporary dance for studios, universities, and professional companies. Currently, I'm focusing my energy on the administrative aspects of the arts. I have 10 years of experience in administrative positions such as Program Director, Education & Engagement Coordinator, Resource Synergist, Grants Consultant, and Director of Education & Outreach.
What has been your experience so far with the UA Arts Administration program?
I think it's been tough working with a small number of faculty, but I the faculty that I've had the opportunity to learn from have been great resources in my development. I particularly appreciate the programs flexibility in taking courses outside of the core curriculum to supplement my learning. I was able to take Organizational Transformation in my first semester and it was incredible. It was a class full of MBA students whose approach to business helped me to look at my nonprofit work differently.
Are there any personal highlights or achievements you'd like to share from your time in the program?
I had the opportunity to dive into research on Creative Placemaking, which at the time was completely out of my comfort zone. Through writing a term paper on the subject in the Research & Writing Techniques for Arts Administration course, I recognized that municipal arts policy is an area of significant interest.
What projects are you currently working on?
Currently, I'm working as a Graduate Assistant with the National Center for Choreography at The University of Akron (NCCAkron) and leading a satellite residency project entitled Dancing Lab: BLKmenMOVES. Under the leadership of Executive/Artistic Director Christy Bolingbroke, I've been able to support the artistic and administrative development of four Black-identified, male choreographers through a shared-learning cohort model. The artists are from around the country, and include: Charles O. Anderson (Austin, TX), Kevin Lee-Y Green (Wilmington, NC), Jean Appollon (Boston, MA), and Akron-native Dominic Moore-Dunson.
Where do you see yourself after graduating?
Upon graduation, I would like to work at the intersection of art, activism, and community vitality. There are a number of entities that do this type of work, however, I'm most interested in either a regional arts agency or foundation working to build stronger communities through strategic investments in the arts and BIPOC culture bearers.