Check out this cool video of the 2017 District Tournament!
Produced by Dr. Al Daviso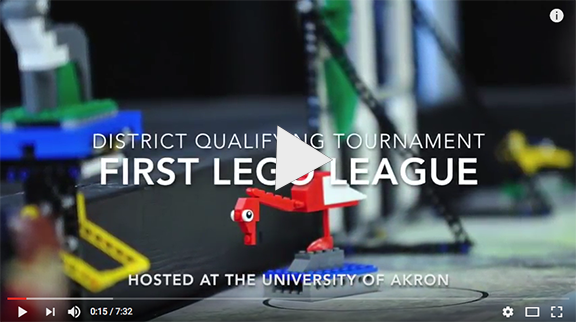 2016-17 District Qualifying Tournament Results
The FIRST Lego and Jr. FIRST Lego District Tournaments were held at the UA Student Union on Jan. 8, 2017. In addition, a make-up tournament for the snowed-out tournaments in Kirtland was held. Forty-seven FLL teams and 11 Junior FLL Teams participated over the weekend. The top 10 teams in the District Tournament advance to the State Competition that will take place in Dayton in February.
Congratulations to the Tech Tornadoes from St. Paul's School in North Canton, who placed first in the District Qualifying Tournament!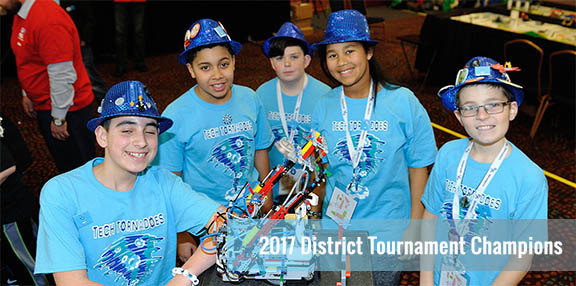 ---
Local Media
Canton Repository - Jan 9, 2016
University Media
Area students tackle trash during UA's annual FIRST Lego League Challenge
Social Media
Twitter: @NEOHBots
NEOHBots News
---
to our sponsors