Erica Factor
Hometown | Hartville, Ohio
Major | Chemical Engineering
Company | The Lubrizol Corporation
Location | Cleveland, Ohio
Position | Chemical Engineering Co-op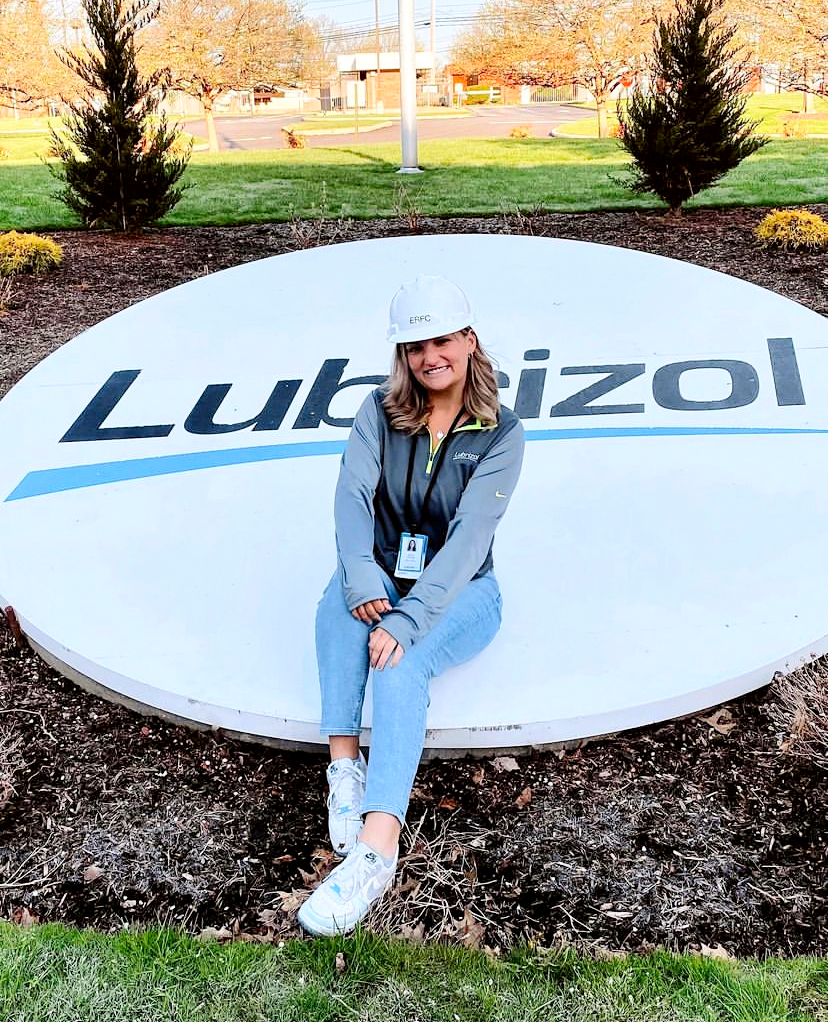 Erica Factor, chemical engineering student at The University of Akron.
What are your general co-op duties?
I have been working with Lubrizol since January of 2022. I am doing three different rotations at different plants back-to-back-to-back! My first term was this spring as a Process Innovation Co-op at the Lubrizol Additives Headquarters in Wickliffe, Ohio. My current position is a TPU (thermoplastic polyurethane) Research and Development Co-op at the Advanced Materials Headquarters in Brecksville, Ohio. My third and final rotation will be in Houston, Texas, at the largest Lubrizol production plant in the United States!
What surprises/unexpected outcomes have your experienced on co-op?
I have loved learning about all of the different opportunities for chemical engineers.
What has been the coolest part of your co-op experience?
Working in a skin care research laboratory to develop new formulations for serums and sunscreens is pretty cool.

Also, I love working on developing new products out of both synthetic and natural polymers. One of the coolest things we make out of TPU is fibers is clothing for lululemon, Nike, and Victoria's Secret clothing and footwear!
How will your co-op influence your career?
It has helped me determine which facet of chemical engineering I am most interested in and has also exposed me to business and travel opportunities.
What have you learned as a co-op that you wouldn't have learned from your coursework?
Networking, hands-on experience, and unexpected failures!