Cecilia Segretario
Hometown | Youngstown, Ohio
Major | Chemical Engineering
Company | The Lubrizol Corporation
Location | Wickliffe, Ohio
Position | Process Development Engineering Co-op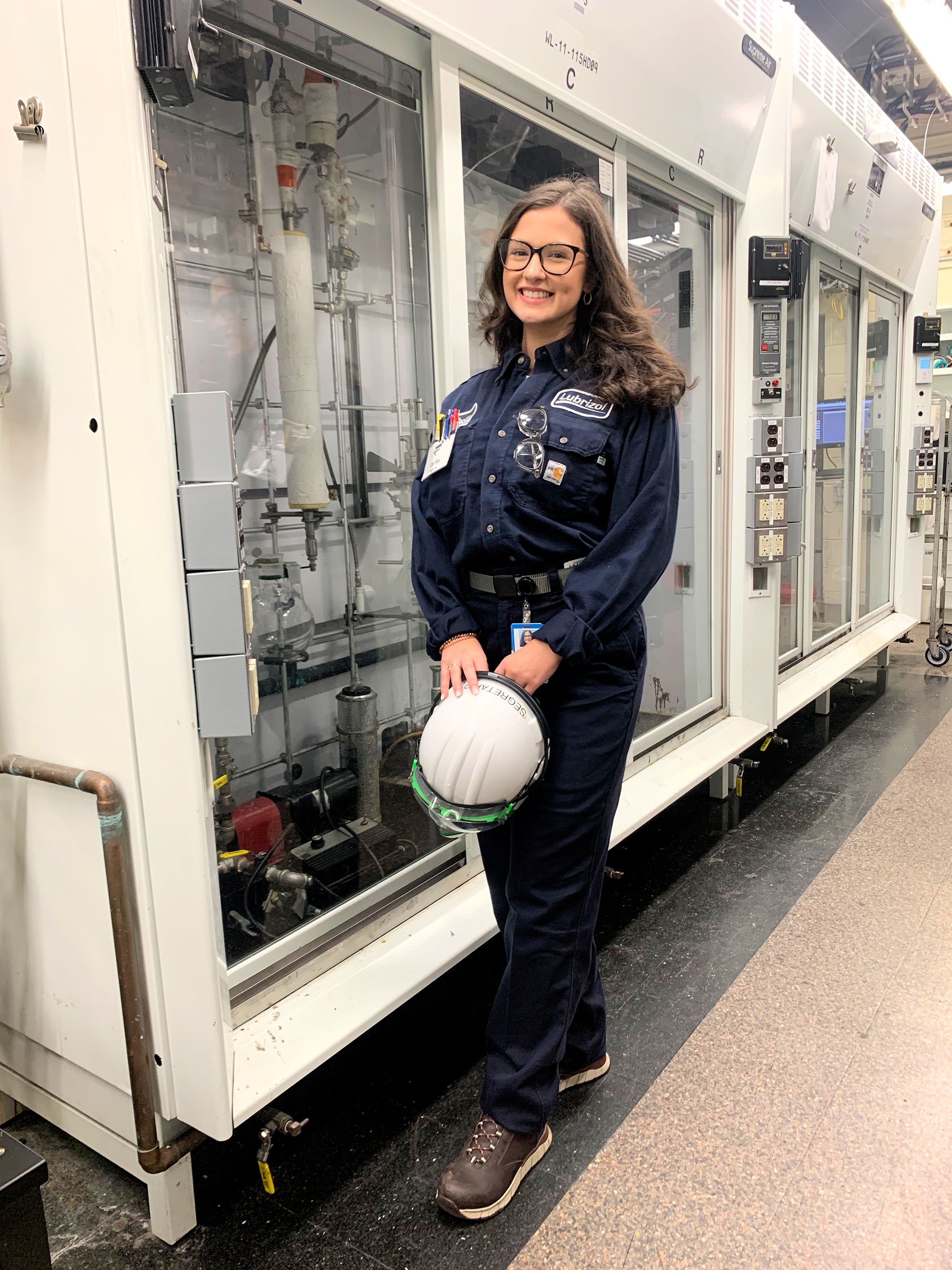 Cecilia Segretario, chemical engineering student at The University of Akron.
What are your general co-op duties?
I work alongside engineers and operators to take on projects that combine the principles of chemistry and unit operations to optimize the production of specialty chemical additives.
What surprises/unexpected outcomes have your experienced on co-op?
I was pleasantly surprised by how quickly Lubrizol allows their co-ops to hit the ground running. They trust their co-ops to get hands on in both the lab and plant setting while working on meaningful projects right away.
What has been the coolest part of your co-op experience?
The coolest part of my co-op experience was watching my textbooks and homework problems come to life in industry. I never realized how applicable classroom information would be to the "real world." This was a truly rewarding experience.
How will your co-op influence your career?
My co-op is kickstarting my career by allowing me to gain insight and experience about the chemical industry while providing me with opportunities to network with engineers and corporate officials.
What have you learned as a co-op that you wouldn't have learned from your coursework?
I have learned so much about equipment and tools used in industry. I am able to get up close and personal with a reactor while it functioned which helped me understand how chemical plants function on a daily basis.