Rubbertop Review - Twelfth Volume - 2021 -
Click the cover to view the latest volume of the Rubbertop Review.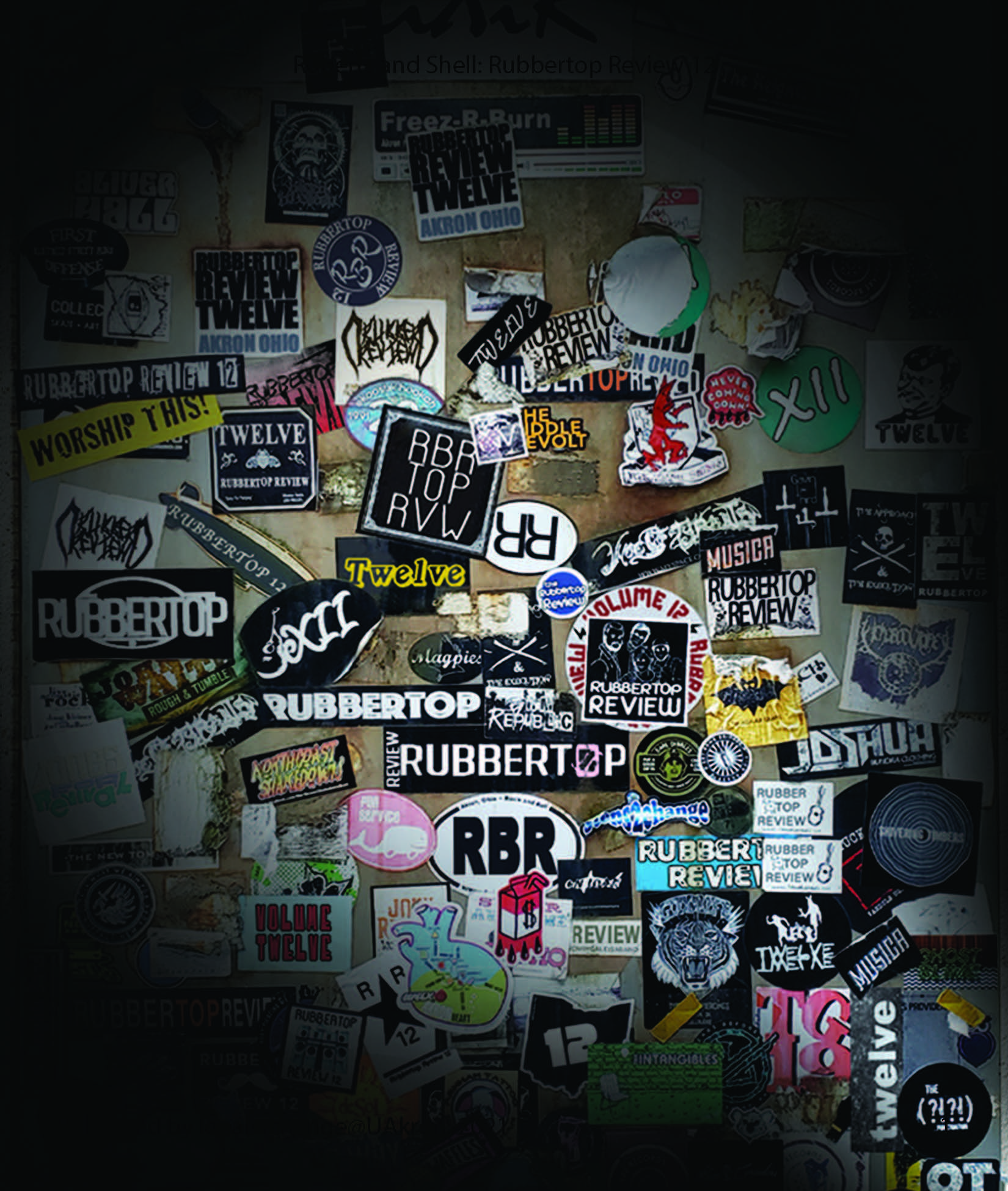 Rubbertop Review - Eleventh Volume - 2020 -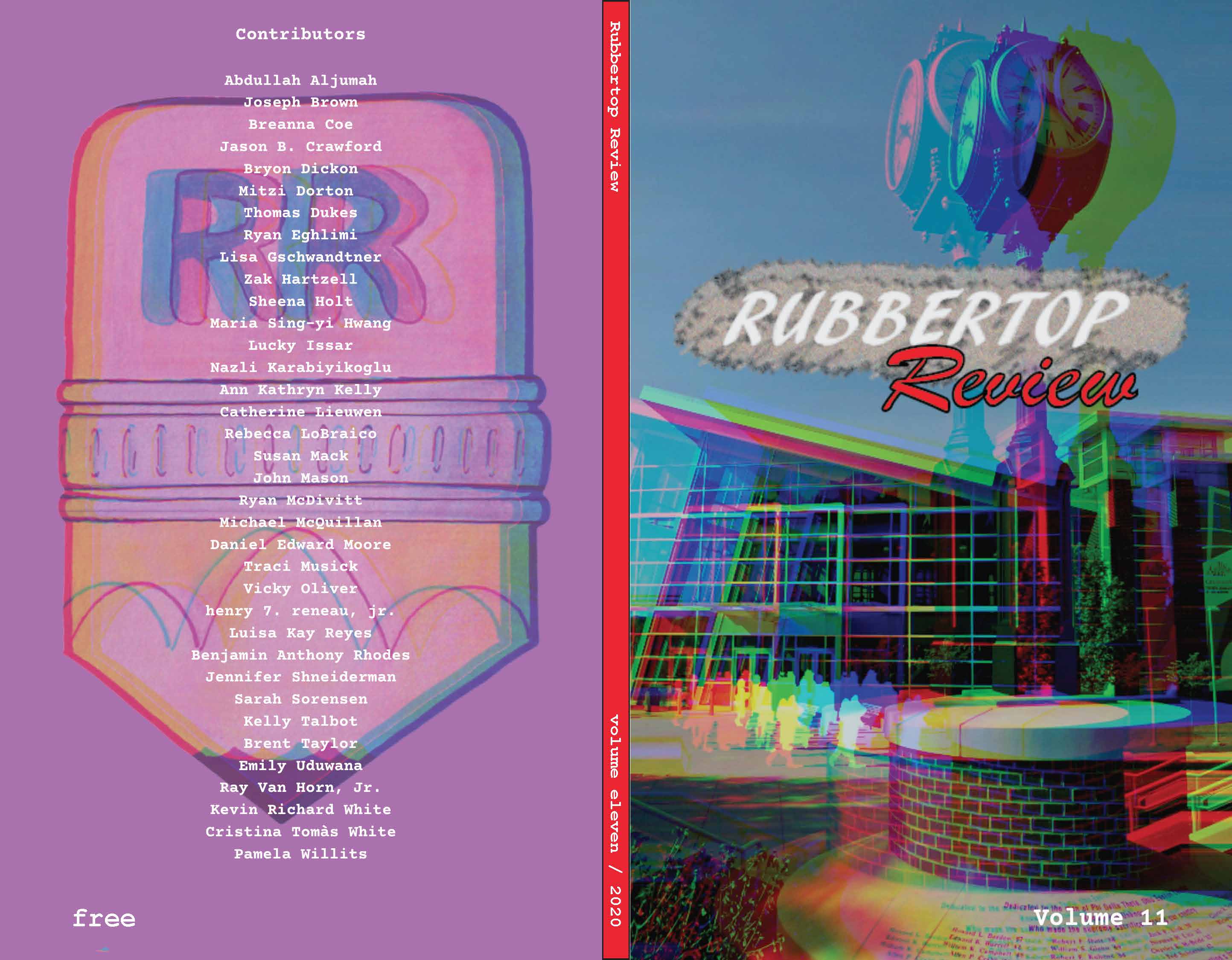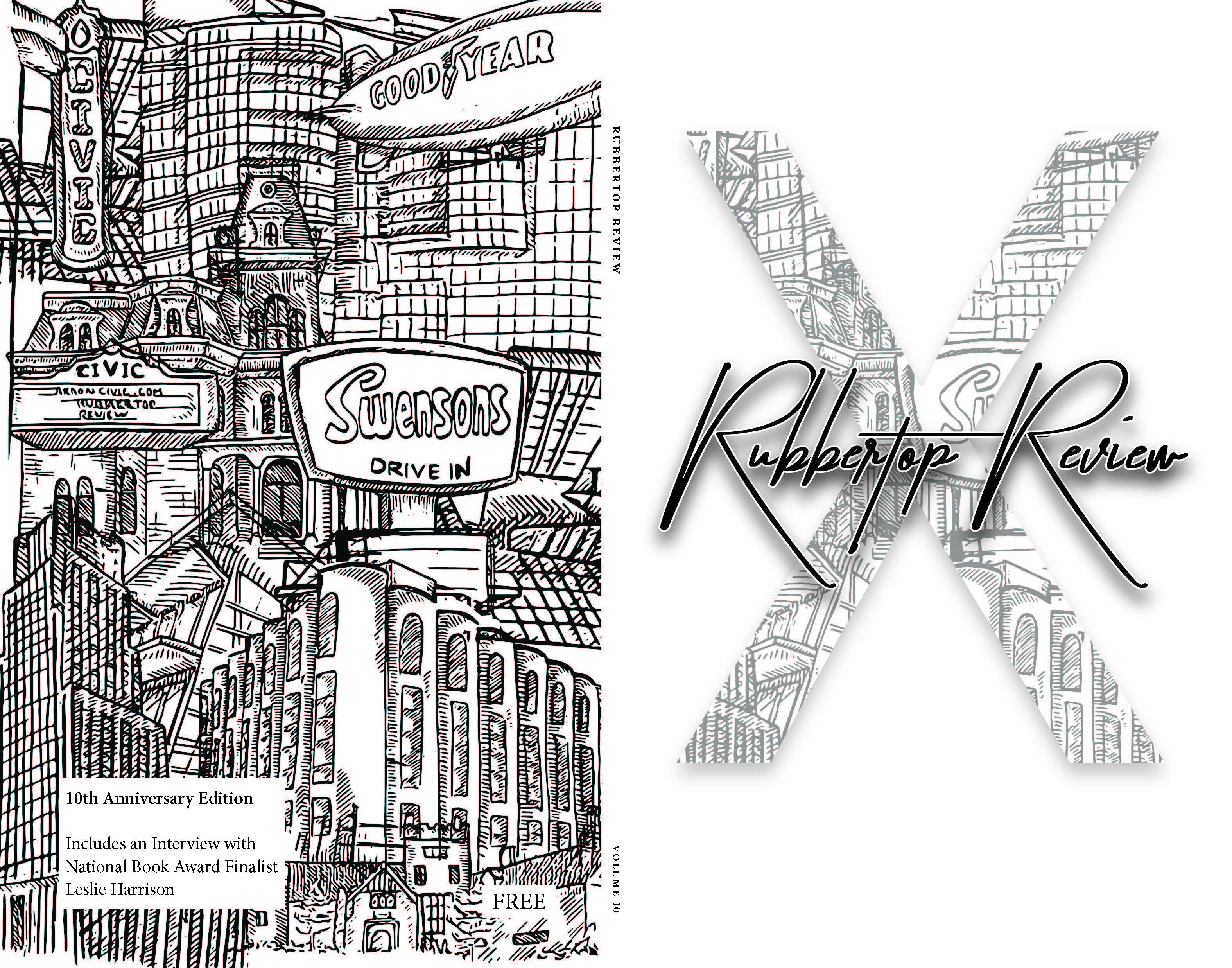 Rubbertop Review - Volume Nine Special Edition: Writing the Body - 2017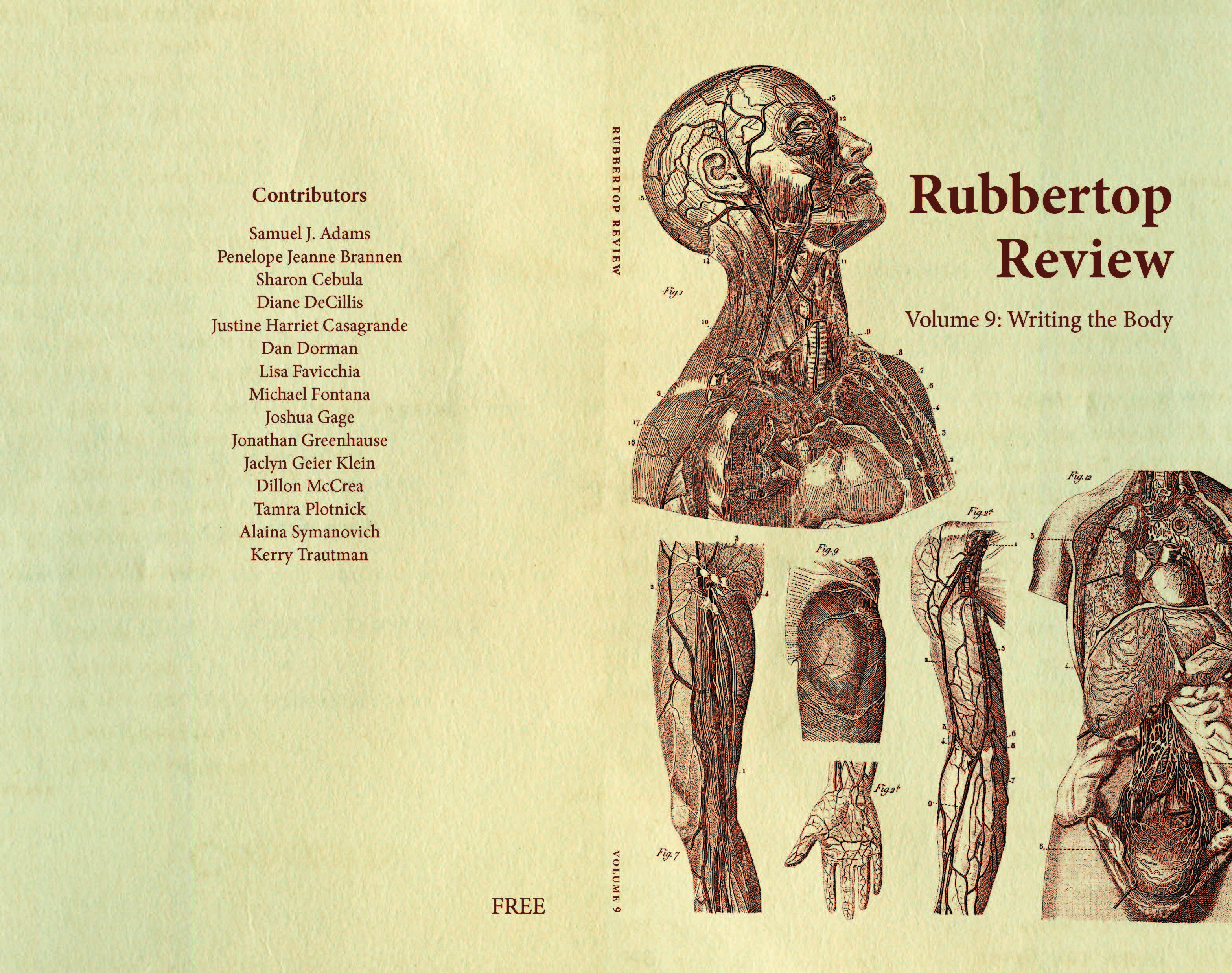 Check out this dynamic interview from 2014's Volume Six Rubbertop Review!
Jaclyn Geier-Klein and Sharon Cebula in conversation with Chuck Klosterman, New York Times Magazine popular culture writer.
Check out these dynamic interviews from 2012's Volume Four Rubbertop Review!
Michael Goroff in conversation with John Simmons Short Fiction Award winner Josh Rolnick
David Giffels in conversation with songwriter Dan Auerback of the Grammy Award winning band The Black Keys
Calling All Writers!
Rubbertop Review is an annual literary journal looking for excellent craftsmanship in fiction, poetry, creative nonfiction, art, and anything beyond. We solely consider the quality of writing and the passion for the craft.
Submissions are accepted September 1st--December 15th
When submitting please keep to the following guidelines:
All authors are able to submit one entry per genre (poetry excluded)
Up to 7 poems can be submitted per author
Short Fiction and Creative Nonfiction are not to exceed 4,000 words
One-Act Plays are not to exceed 10 pages
All art must be available in print-quality format
All questions and concerns may be addressed to the Editor-In-Chief: editor.rubbertop@gmail.com
As we are a small journal, please respect our ability to only give payment of one (1) contributor's copy for accepted pieces.
We look forward to reading your work.