Black Male Summit 2021 - Presenters & Session Moderators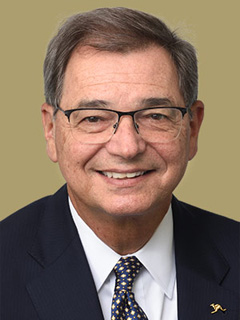 Dr. Gary L. Miller
Gary L. Miller is the 18th president of The University of Akron (UA). He began his tenure on Oct. 1, 2019.
Miller has served as an institutional leader and consensus builder at public universities in several regions of the country. He has continued to solidify this reputation as president of UA. He began to lead the University at a critical time in its history, addressing many important needs. He immediately undertook an academic redesign, filled critical open positions with strong leaders, and aggressively tackled the budget issues that had been plaguing the institution for a decade. While celebrating the University's sesquicentennial, he launched an inclusive, campus-wide strategic planning process to reinvest in the University's areas of strength, create new programs and opportunities to earn degrees, and chart a path toward a new era of growth and prosperity. In doing so, he reaffirmed the University's reputation as a leading public urban research university, dedicated to fulfilling its long-standing obligations to the city of Akron and its students.
Miller is known for his commitment to expanding opportunities for students to access higher education. During the COVID-19 pandemic, he swiftly moved the campus to a remote-learning format, streamlined student support services, and simplified admissions policies and procedures. He also has built relationships with the community and has led the campus to review its culture and processes related to diversity and inclusion.
He joined UA after serving as chancellor of the University of Wisconsin-Green Bay (2014-2019), where he led a campus-wide planning and visioning process called "Invent the Future of the University." He also assembled a special planning and budget advisory group to help navigate the university at a time when schools were facing significant reductions in state funding. Under his leadership, the university established the Richard J. Resch School of Engineering; secured private funding and legislative approval for the STEM Innovation Center; partnered with a local technical college and public high schools to offer all Green Bay high school students access to 15 hours of college credit; reshaped its academic program which included gaining state approval for 22 new degree programs; and eliminated its structural deficit.
Before that, Miller was chancellor at the University of North Carolina Wilmington (2011-2014), where he developed the Center for Innovation and Entrepreneurship; oversaw the university's launch of an innovative online nursing program; and opened a $30-million marine biotechnology business development and research building. Miller was one of three chancellors to join the Board of Governors in writing a system-wide strategic plan.
His leadership experience also includes service as provost and vice president for academic affairs and research at Wichita State University (2006-2011), and as dean of the College of the Pacific (arts and sciences) at the University of the Pacific (2002-2006).
In addition to more than two decades of senior higher-education leadership, Miller also has first-hand experience as a researcher and teacher. He was a faculty member at the The University of Mississippi, Weber State University, and Mississippi State University, where he co-authored a widely used textbook, "Ecology." As a researcher, Miller focused on arachnids and their environments. He received 25 grants and contracts, including awards from the National Science Foundation, the National Geographic Society and the United States Forest Service. Miller has presented his work at dozens of national and international meetings on four continents.
Miller holds a doctorate in biological sciences from Mississippi State University. He earned both a master's and a bachelor's degree in biology from the College of William and Mary.
He and his wife, Georgia Nix Miller, enjoy the arts and outdoor activities. They have three adult children and five grandchildren.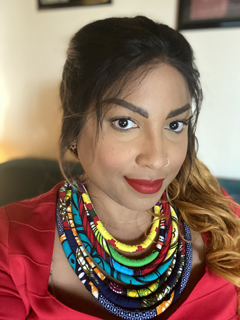 Courtney Johnson-Benson
Courtney Johnson-Benson works as a Senior Assistant Director of Admissions at The University of Akron. She earned a Bachelor's in Political Science/Pre-Law in 2009 and a Master's in Higher Education Administration in 2011. Immediately following graduation Courtney began giving back to her community, working with Massillon Museum/Massillon City Schools Artful Living - Art Immersion Program and acting as Director of Education for The Ananda Center for the Arts. When the opportunity to go back to her alma mater presented itself, she graciously accepted. Courtney serves as in-house diversity trainer in the Office of Admissions at The University of Akron. Courtney is the President/Owner of C.J.B. Group and a state and national award-winning college admission professional, focusing mainly on public speaking. Courtney currently serves as an Ohio Association for College Admission Counseling President-Elect and Executive Board Member and National Association for College Admission Counseling Delegate.
Additionally, Courtney serves as Board Member - Soroptimist International of Canton/Stark County, Grant Committee member - Women's Endowment Fund of Akron, Vice-Chair of Hotel Ambassadors Committee - Pro Football Hall of Fame, Black College Football Hall of Fame Classic Committee Member, Steering Committee Member Young Leaders Society - United Way of Greater Stark County, and Leader of the Temple Israel Social Justice Alliance Women's Equality and Reproductive Rights Committee, and University of Akron Contract Professional Advisory Committee member, Planned Parenthood Advocates of Ohio Board Member, and a Women of Reform Judaism Central District Advocacy Chair. Courtney is a force of nature. She aims to be the catalyst for change in her office at The University of Akron and beyond. Her goal in life to help others realize their potential and purpose. When not working, Courtney can be found throughout Northeastern Ohio volunteering, performing, and advocating for change. She is an avid supporter of all things art and music. Courtney is married to her partner of 14 years, Toby Benson - middle-level educator and coach. They reside in Stark County, Ohio.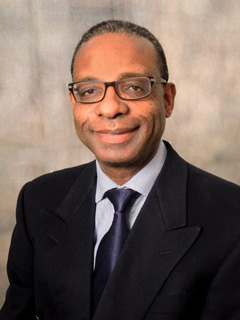 William F Demas M.D., FACR, FASTRO.
Dr Demas is a graduate of the College of Medicine, State University of New York, Downstate Medical Center.
He has been in the field of radiation oncology for over 40 years.
Dr Demas is Medical Director of Radiation Oncology at Salem Regional Medical Center, an affiliate of University Hospitals Seidman Cancer Center.
He is Professor and Chairman of the Department of Radiology, Northeast Ohio Medical University (NEOMED) and has served as Chairman of the Board of Trustees for that institution.
Dr Demas is a recipient of the prestigious Practitioner of the-year- Award from the National Medical Association (NMA).
He is a Fellow of both the American College of Radiology and the American Society of Radiation Oncology.
Dr Demas is a past Chairman of the University of Akron Board of Trustees and is a recipient of the Doctor of Humane Letters from the University of Akron.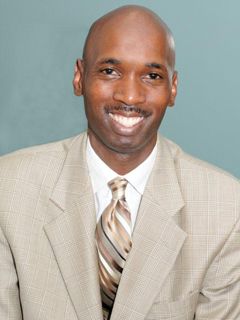 Andre Burton, J.D.
Andre Burton, J.D. has served as Vice President for Human Resources and Diversity at Northeast Ohio Medical University since 2012. a position for which he has been actively engaged in several strategic plan initiatives that are key to NEOMED being in an optimal position for positive change. Mr. Burton has provided strategic leadership to administrators, faculty, staff and students, while transforming the Office of Human Resources to provide more consultative services; implement the workforce re-engineering process; and investigate opportunities to streamline processes.
Mr. Burton also continues to lead the Office of Diversity, Equity and Inclusion, developing a diversity recruitment and retention plan and implementing policies, programs, practices and resources needed to foster inclusiveness, diversity and a welcoming community for students, faculty and staff.
Before joining NEOMED, Mr. Burton served as District Director for Diversity and Inclusion, and Human Resources at Cuyahoga Community College. Mr. Burton oversaw, implemented, and administered an award- winning faculty and staff diversity recruitment strategy. Among his many roles, he served as the College's Chief Administrator and Spokesperson for diversity, inclusion and the compliance office for EEO/ADA. Prior to his tenure at Cuyahoga Community College, Mr. Burton served as Deputy Director for Human Resources at the Ohio Lottery Commission for nearly 10 years. As Deputy Director of Human Resources and Labor Relations/EEO, his responsibilities included guiding and directing the overall provisions of human resources services, policies and programs. His development of an employee handbook; leadership of core performance management and feedback processes; oversight of the multimillion- dollar Supplier Diversity Program; and proven effectiveness as hearing officer, grievance officer and arbitration representative.
Andre Burton received his Juris Doctorate (J.D.) from Cleveland-Marshall College of Law at Cleveland State University and his Bachelor of Arts in criminal justice (pre-law) at Kent State University.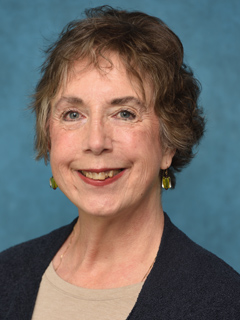 Laura Conley
Laura Conley Director, Adult Focus Laura Conley has more than thirty-five years of experience working with adult and veteran populations in higher education and federal and state funded agencies. Conley has worked as an occupational specialist, advocate, academic advisor, and since 2007, as director of Adult Focus, an academic support unit for nontraditional students at The University of Akron. She also has 25 years of experience as an instructor for general education and orientation courses for new and returning students.
As director of The University of Akron's Adult Focus, her emphasis is twofold; increase enrollment and retention of non-traditional and veteran students by building internal support services and programming, which includes administration of more than $150,000 in scholarship monies each year specifically aimed at nontraditional students. Conley also initiated and built collaborative relationships with local community agencies and organizations to encourage educational opportunities and pathways for first generation nontraditional students.
Conley is the recipient of the 2018 Individual Leader in Literacy Award given by Project Learn of Summit County. She built the infrastructure that earned The University of Akron the Bernard F. Osher Endowed Reentry Scholarship. Conley currently is President of the Akron-area chapter of Zonta International. She holds a B. A. in Political Science and an M.S. in Technical Education from The University of Akron.
Heidi Lehnert-Cressman
Heidi Lehnert-Cressman is a graduate of The University of Akron with a B.S. in Applied Mathematics ('87), Mechanical Engineering ('88), and MBA ('18). She believes in lifelong learning. Prior to coming to the University, Heidi worked for the Will-Burt company in Orrville, Ohio, where she was granted two patents for mechanical mast designs developed for the military as a Design Engineer. In addition, Heidi has worked as a Project Engineer for Air Enterprises located in Akron, Ohio. Currently, Heidi is the Director of Diversity and Inclusion at The University of Akron after serving as the Director of Women in Engineering for 12 years. She is responsible for inspiring underrepresented students to consider engineering careers and then providing them support when they choose to study engineering at The University of Akron. Since 2007, when Heidi began her career at The University of Akron, the number of women in the engineering program grew nearly 150% from 287 to over 700 in her first 10 years. She hopes to see the same success in her current role. While Director of Women in Engineering, Heidi was grateful to be selected to receive the Honor Award in 2010 and the Women of Distinction Award in 2015 by Girl Scouts of Northeast Ohio. She was selected as the Outstanding Coach/Mentor award with her First Lego League robotics team in 2013. In 2017, she was honored to be the inaugural recipient of the Jeanne Teeter Memorial Award from her work with Replay for Kids, a local organization who helps children with disabilities modify toys for their use. Heidi has also been honored to receive the Mortar Board Pioneer Award for her outstanding work with women at The University of Akron and the National Society of Leadership and Success outstanding mentor award in 2018 for her work with student teams. In 2020, in her new role as Director of Diversity and Inclusion, Heidi was awarded the Excellence in Service Award for her outstanding contribution to The University of Akron and the Outstanding Advisor Life Award. For her contributions to Diversity and Inclusion, particularly for women in engineering, Heidi has been featured on WKYC Channel 3 Live on Lakeside show, WVIZ Ideastream, WKSU and WZIP radio and was featured in the book Boss Ladies of the CLE by author Maggie Sullivan.
Heidi is married to Mark Cressman who is also a graduate of the College of Engineering at The University of Akron and they reside with their three daughters in North Canton. Her proudest achievement comes from the successes of her family. Two of their daughters have graduated from The University of Akron with bachelor's degrees in Chemical Engineering (currently pursuing a Master's in Electrical Engineering) and Applied Mathematics and Biochemistry (currently attending School of Veterinary Medicine) and her youngest is currently attending a school that has a nut as a mascot and is studying mechanical engineering. In her spare time, Heidi likes to watch her kids navigate life and she also enjoys traveling (has been to 50/50 states and 18 countries), reading, watching romcoms, handicrafts, camping, hiking, watching soccer games and playing piano. She is also an active member of her church, First Lego Robotics coach and judge, a current STEM Committee member for Girls Scouts, and founding member of the North Canton STEM Alliance. Heidi firmly believes in the words of Maria Shriver "Women can have it all; they just don't have to have it all at once."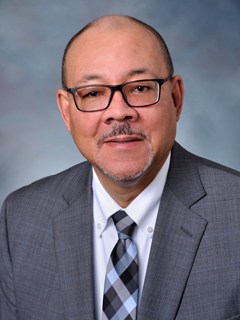 David W. James, Ed.D.
For the past 12 years---since August 2008, Akron Public Schools has been under the leadership of Superintendent David W. James, Ed.D. His stewardship and leadership of one of Ohio's largest urban districts have been exemplary.
For much of 2020, Dr. James has guided the schools through the challenges of COVID-19 preparing students, families and staff at APS with safety as a priority and learning as the ongoing mission. Dr. James' team created both a 100% remote learning model for students for fall of 2020 and a hybrid plan that---if utilized---would mix online and in-class learning for the district's 21,000 students.
Under his leadership, the nutritional staff at Akron Public Schools prepared and distributed hundreds of thousands of meals for the children of Akron all spring and summer and into fall for APS students. Staff and volunteers continue to distribute 'grab and go' meals outside three dozen Akron Public Schools buildings.
Most APS schools are brand new now. Dr. James has led the largest building renovation and consolidation project in the history of the Akron schools. Converting nearly all 47 Akron school buildings into modern, safe community learning centers (CLC) ---schools by day, community centers (CLC) for residents during evenings and weekends. The final CLC to be constructed is set to open in the fall of 2022 and serve the Kenmore Garfield communities.
David, his staff and key community partners have successfully worked with Ford Next Generation Learning (Ford NGL) to have the Akron Public Schools designated as a Ford Next Generation Learning Community. And as such, all high schools are now part of the new College & Career Academies of Akron. Through this revolutionary approach to high school, APS offers a smaller, more focused learning environment and students are selecting a college and career path similar to selecting a major in college.
Akron continues a strong advocacy of dual degree programs initiated by David. Students take both high school and college courses and receive a diploma and a two year college degree upon graduation from high school.
Leadership from Dr. David James has led to a partnership with the LeBron James Family Foundation (LJFF) to create the I PROMISE School, which opened in July 2018. Each year, Akron Public Schools identifies a new class of students that by third grade, have already fallen behind its peers. With research showing this is a critical time to intervene, LJFF provides what are called wrap around supports, or as LeBron says, "We wrap our arms around these kids and support them with the resources, mentorship, and encouragement they need to stay on track to graduation."
In 2019, Dr. James received the Sam Miller Goodness Award from Values in Action. He was also awarded his Doctor of Education from University of Phoenix. David James earned his Bachelor of Arts degree in economics and his master's degree from Cleveland State University, in public administration. Learn more at: www.akronschools.com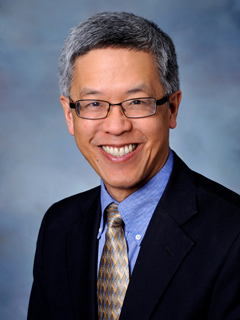 Brant T. Lee, J.D.
Brant T. Lee is Professor of Law and Assistant Dean for Diversity and Social Justice Initiatives at The University of Akron School of Law. He currently serves as Chair of the Akron Civil Rights Commission and Co-Director of the Akron Law PLUS (Prelaw Undergraduate Scholars) Program, a diversity pipeline program funded by the Law School Admission Council. Professor Lee received his B.A. from The University of California at Berkeley, and his J.D. and M.P.P. (Master of Public Policy) degrees from Harvard University. Professor Lee writes and teaches about race and complex systems. Prior to joining the Akron Law faculty, Professor Lee worked as an attorney in private practice in San Francisco, served as Counsel to the U.S. Senate Judiciary Committee, and briefly served as acting Deputy Staff Secretary and Special Assistant to the President in the White House.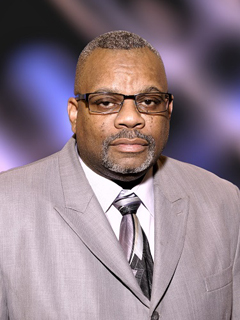 Dr. John E Queener Jr.
Dr. John E. Queener, Jr. obtained his BA from The College of Wooster, MA from The Ohio State University, and received his Ph.D. in Counseling Psychology from The University of Akron. He is a professor and teaches graduate courses in Counseling Psychology in the School of Counseling at The University of Akron. He is co-training director of the Collaborative Program in Counseling Psychology. He writes and publishes research in the areas of multicultural issues, culturally specific interventions, retention and African American males, and resistance to multiculturalism. He currently serves as the Program Director for Minority Behavioral Health Group, a non-profit organization founded to reduce the mental health disparities for African Americans and other under-served populations. He is married to Charlene Queener, and they have four children-Malik, Aisha, and twins Jelani and Jabari.