11th Black Male Summit supports, encourages and celebrates black male success
03/30/2018
The 11th annual Black Male Summit (BMS) at The University of Akron is two days of leadership and inspiration from top national experts in African American male educational achievement. Attendees will discuss how to build better pathways to recruit, retain and graduate African American males in higher education.
The Summit takes place Friday, April 6, and Saturday, April 7, at the Jean Hower Taber Student Union on our campus. Hosted by our Office of Inclusion and Equity, the national conference is open to all college and high school students as well as educators, administrators, community members, civic leaders, families, allies and those committed to supporting, encouraging and celebrating African American male success.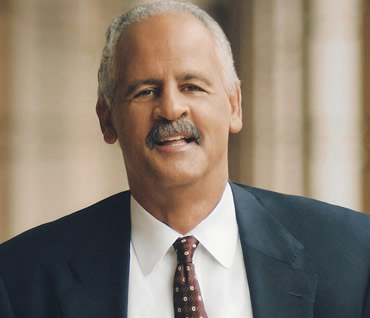 "This is the week that we commemorate the 50th anniversary of the assassination of Dr. Martin Luther King Jr.," reflects Jolene Lane, vice president for inclusion and equity, and UA's chief diversity officer and Title IX coordinator. "He said, 'All labor that uplifts humanity has dignity and importance and should be undertaken with painstaking excellence.' As one of the most influential voices of the Civil Rights Movement, Dr. King helped change the course of history. As we celebrate his legacy, we are reminded how true and prophetic his words remain today."
The Black Male Summit not only celebrates achievement and excellence, but also addresses the many challenges that face young African American men.
Forward momentum
"We are reminded that in the words of Dr. King, 'The ultimate measure of man is not where he stands in moments of comfort and convenience, but where he stands at times of challenge and controversy,'" Lane continues. "The Black Male Summit creates networks to help propel young men forward."
The conference agenda is available online and includes breakout sessions and the speaker schedule.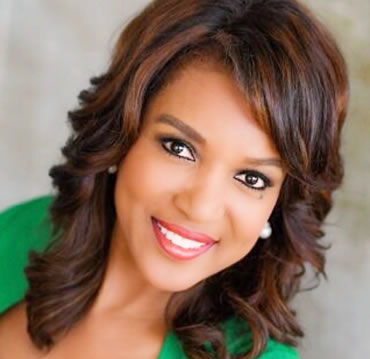 Guest speakers this year are listed below. Photos and longer bios are available on the Black Male Summit website.
Stedman Graham – businessman, author, educator and speaker. Graham has demonstrated an enduring pledge to youth and community. His "Teens Can Make It Happen" program has been utilized in numerous middle and high schools in the US and abroad, providing positive growth for the leaders of tomorrow, as well as their parents and teachers.
David M. Anderson Sr. – entrepreneur, author and speaker. With 20 years of broadcast and business finance experience, Anderson is the founder of the only black talk radio network in the United States wholly owned by an African American. The Empowerment Radio Network is home to voices such as Bev Smith, Warren Balletine, Rashad Richey and its flagship program, Blackanomics.
Romona Robinson – an eight-time Emmy award winning anchor, speaker, and author of "A Dirt Road to Somewhere." Currently on WOIO-TV 19, Robinson has over 30 years of broadcast and speaking experience. Robinson has traveled the country covering and interviewing presidents and world leaders.
Jason Mayden, M.S. – co-founder and CEO of Super Heroic. Previously, he was at Nike for more than 13 years, where he led and contributed to the creation of innovative sport performance products for athletes and cultural icons such as Carmelo Anthony, Chris Paul, Russell Westbrook, Derek Jeter and Michael Jordan.
Brian Heat – speaker, career educator, radio host and trainer. Heat combines technical competency, ten years of hands-on academic administration, classroom leadership and motivational techniques to compel diverse male students to learn. Heat's customized programming has critically impacted the self-esteem, education awareness and career outlook for underrepresented students.
Barrington Irving – pilot, educator. At the age of 23 in 2007, Irving set two world records as the youngest person and first black pilot to fly solo around the world. Through his passion to explore, inspire, and educate others, Irving has developed a Flying Classroom online curriculum that transforms the way students learn STEM. Middle and high school students follow his global expeditions and engage in problem-solving activities that enable them to overcome new challenges.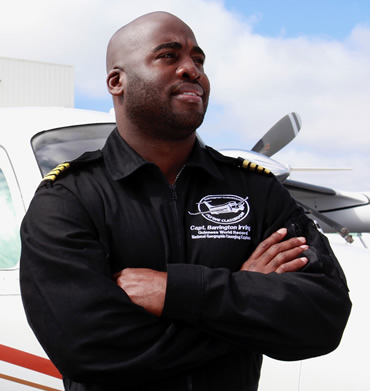 Captain Barrington Irving
The BMS Scholarship Committee will award The Black Male Summit Summa Health System Legacy Scholarship of $1,000 and the Black Male Summit Cleveland Clinic Akron General Legacy Scholarship of $1,000, each to UA students with a 3.1 or higher grade point average; and four Dr. Joseph L. White Book Scholarships of $500 each to UA students with a 2.5 or higher grade point average.
There will be a tribute at Friday's luncheon to the late Dr. Joseph L. White, renowned scholar, professor and psychologist, who passed away last November. White is considered the founding contributor to the establishment of our Black Male Summit in 2007.
Legacy Award honorees
To recognize and honor the achievements of prominent African American males, UA and the Black Male Summit will honor two individuals as recipients of the Black Male Summit Legacy Award.
The 2018 inductees are Curtis Mack, J.D. (UA '70), attorney, law professor, author and nationally recognized labor and employment lawyer, having represented 30 of the nation's Fortune 100 companies; and Billy Soule, former assistant to the mayor for community relations, and creator and director of the Akron Peacemakers, a youth civic/leadership program designed to educate Akron-area high school students about their government, community organizations and police. These students pledge to stay drug, alcohol and violence free, while volunteering for many community events and activities. Induction is at lunch on Friday.
Presenting sponsors of this year's Summit are Walmart and AT&T. Other support comes from FedEx, Summa Health, Alpha Phi Alpha, Cleveland Clinic Akron General, Dominion Energy and Akron Metro RTA.
Visit the Black Male Summit online to learn more.
---
Media contact: Lisa Craig, 330-972-7429 or lmc91@uakron.edu.
Share