Alpha Phi Alpha Fraternity's gift bolsters Williams Scholarship for law students
04/25/2021
Alpha Phi Alpha Fraternity provided a gift to The Honorable James R. and Catherine D. Williams Scholarship. The scholarship is a tribute to the legacy of the Honorable Judge Williams, who passed away last November, and his wife.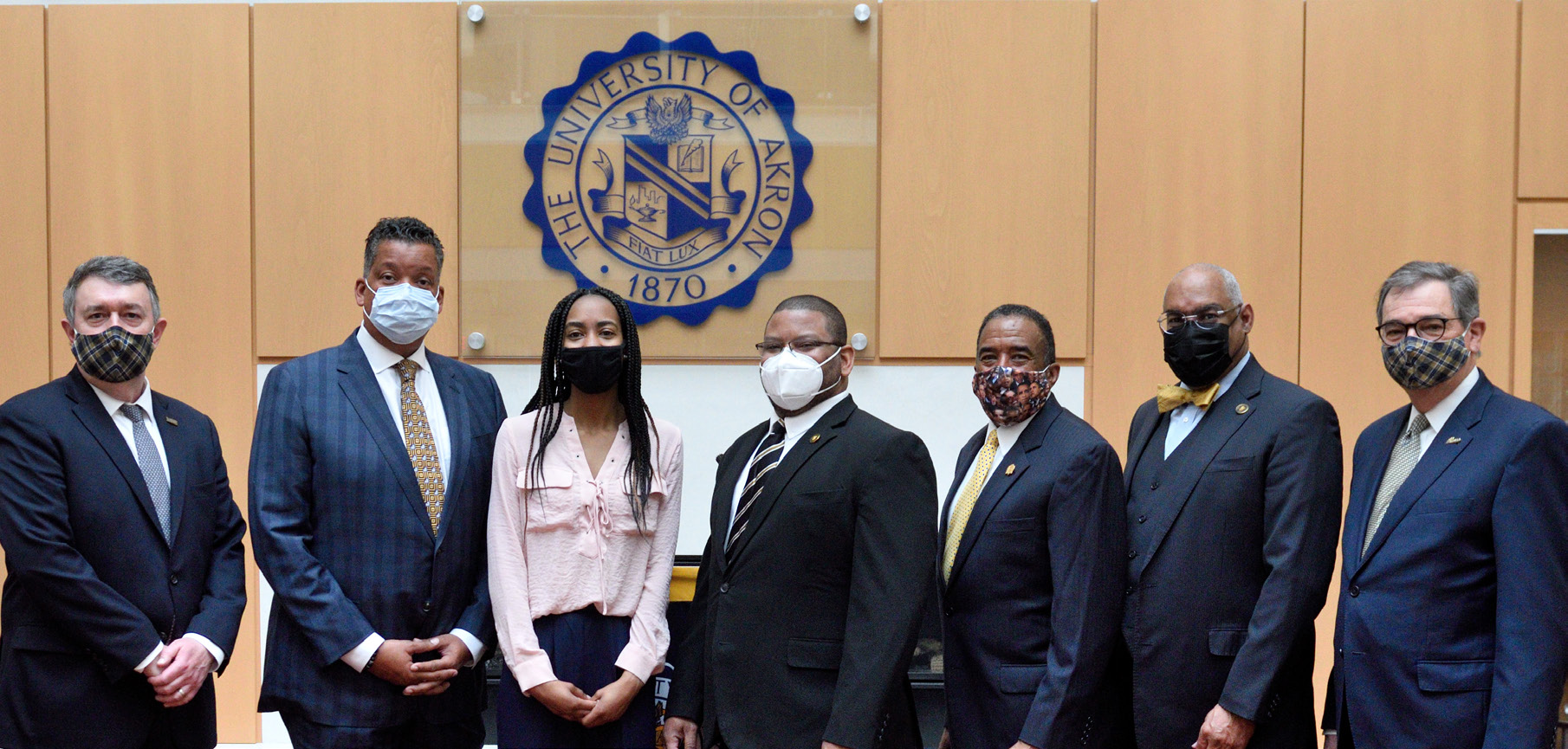 Left to right: UA School of Law Dean C.J. Peters, UA Board member Lewis Adkins, Williams Scholarship recipient Trinity Davis, Ron Stovall of Alpha Phi Alpha Fraternity, Michael D. "Mike" Williams (son of the late Judge James R. Williams), John Williams of Alpha Phi Alpha Homes, and UA President Gary L. Miller.
School of Law Class of 1959 alumnus, Judge James Williams was one of the first African Americans to graduate from the UA School of Law. He was a distinguished lawyer and jurist, a civil rights and community leader, and dedicated to the service of others. Williams was the 25th general president of Alpha Phi Alpha Fraternity.
The current scholarship recipient is Trinity Davis, a second-year law student and president of the Black Law Student Association.
Share