Anonymous donor helps ZipAssist
04/02/2020

An anonymous donor recently made a generous gift to ZipAssist to support the Student Emergency Financial Assistance program (SEFA) and the Campus Cupboard. Since the beginning of fall semester, there have been more than 500 referrals to ZipAssist, either by or for students who are in need of emergency financial support, basic nutrition needs and personal health care items.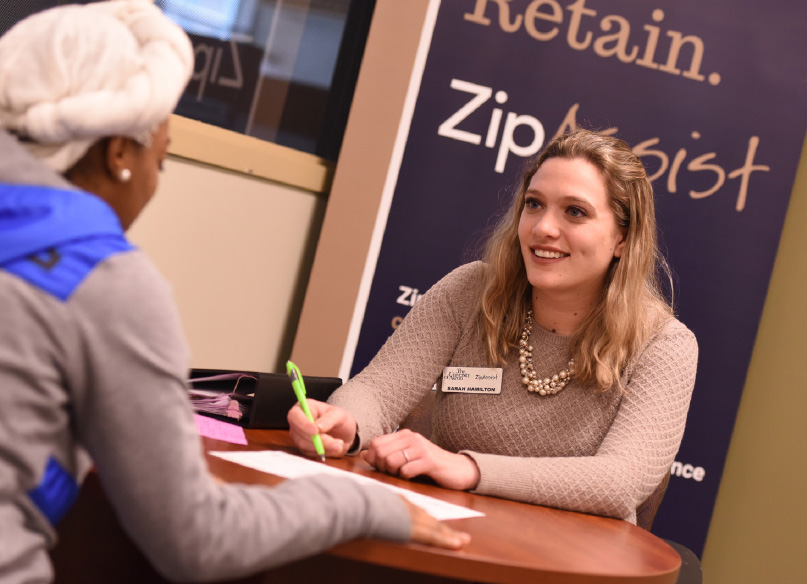 Sarah Hamilton helps a University of Akron student seeking support from ZipAssist
Ali Doehring, director of ZipAssist, met with the donor about how their gift could make an impact on the campus community.
She shared statistics such as:
More than 200 students are served throughout the academic year
The average amount that students are awarded is $724
The Campus Cupboard distributes approximately 1,500 items monthly
The cost estimate to keep the Cupboards full each month is more than $1,000
The benefactor also generously decided to support both the SEFA program and the Campus Cupboard. Their gift will benefit many students in need, as well as help furnish the four Campus Cupboard locations with new equipment, shelving and storage, and groceries.