Chemical engineering students win student competition
08/23/2022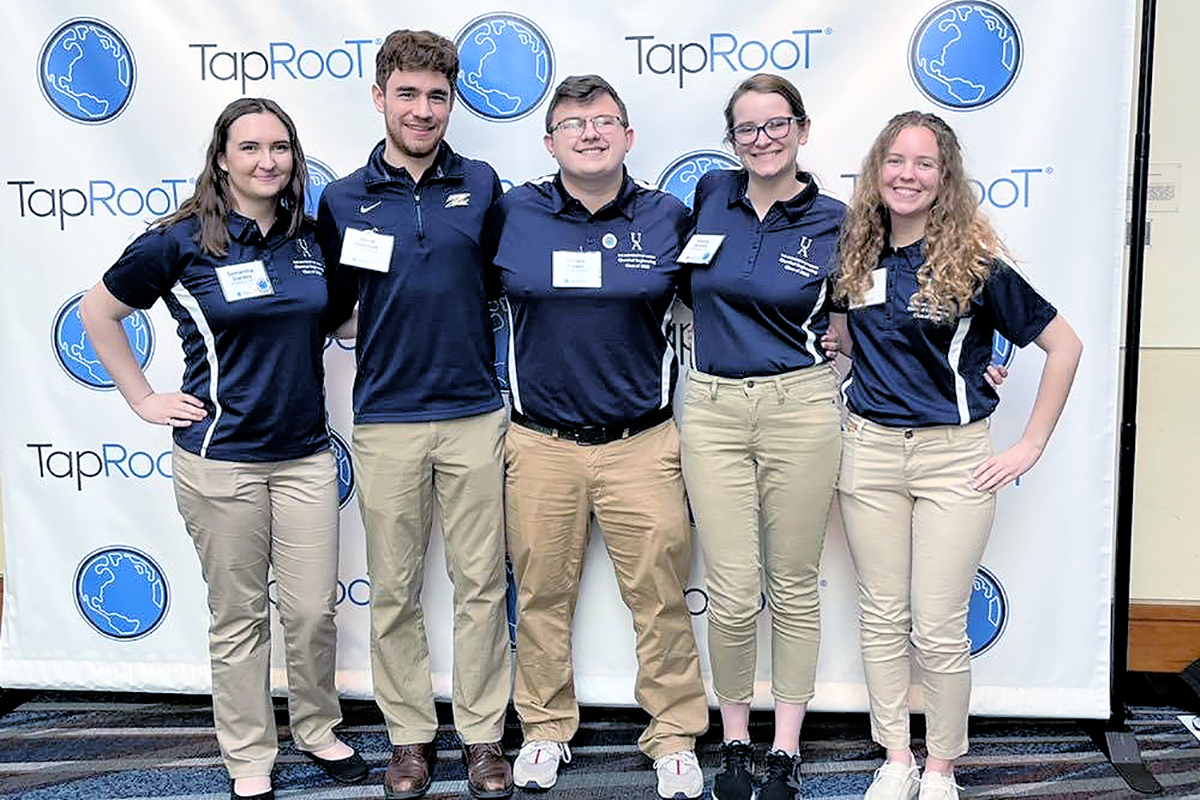 Samantha Starkey, David Rinehart, Will Brown, Shelby Daniels, Grace Tolhurst (photo credited to Dr. Roya Gitiafroz, a co-instructor for chemical engineering capstone design courses)
Congratulations to UA's team of chemical engineering students who took home 1st place at the Global TapRoot® Student Competition!
Undergraduate and graduate-level engineering teams from US universities received a receive virtual training from TapRooT certified instructors, coaching from their mentors, and were given an incident to analyze as part of the first TapRooT Student Competition.
Using TapRoot's software, the team identified the root cause of a hypothetical situation where chemical wastes were mishandled.
The team and their faculty advisor, Dr. Bi-min Zhang Newby, traveled to the 2022 Global TapRooT Summit in Knoxville, Tennessee this past May to present their results. They were judged by a panel of experts with a focus on the quality of the investigation and successful identification of their SnapCharT® identifying Causal Factors, Root Causes, & Corrective Actions.
"The team's knowledge of chemical process safety and skills on project management and teamwork is what made the difference," says Dr. Bi-min Zhang Newby, a professor in the Chemical, Biomolecular, and Corrosion Engineering Department and the team's advisor.
Meet the winning team by watching a short video produced by TapRoot.
Share