College of Business faculty receive grant as part of 2023 Faculty Research Committee Summer Fellowship Program
04/21/2023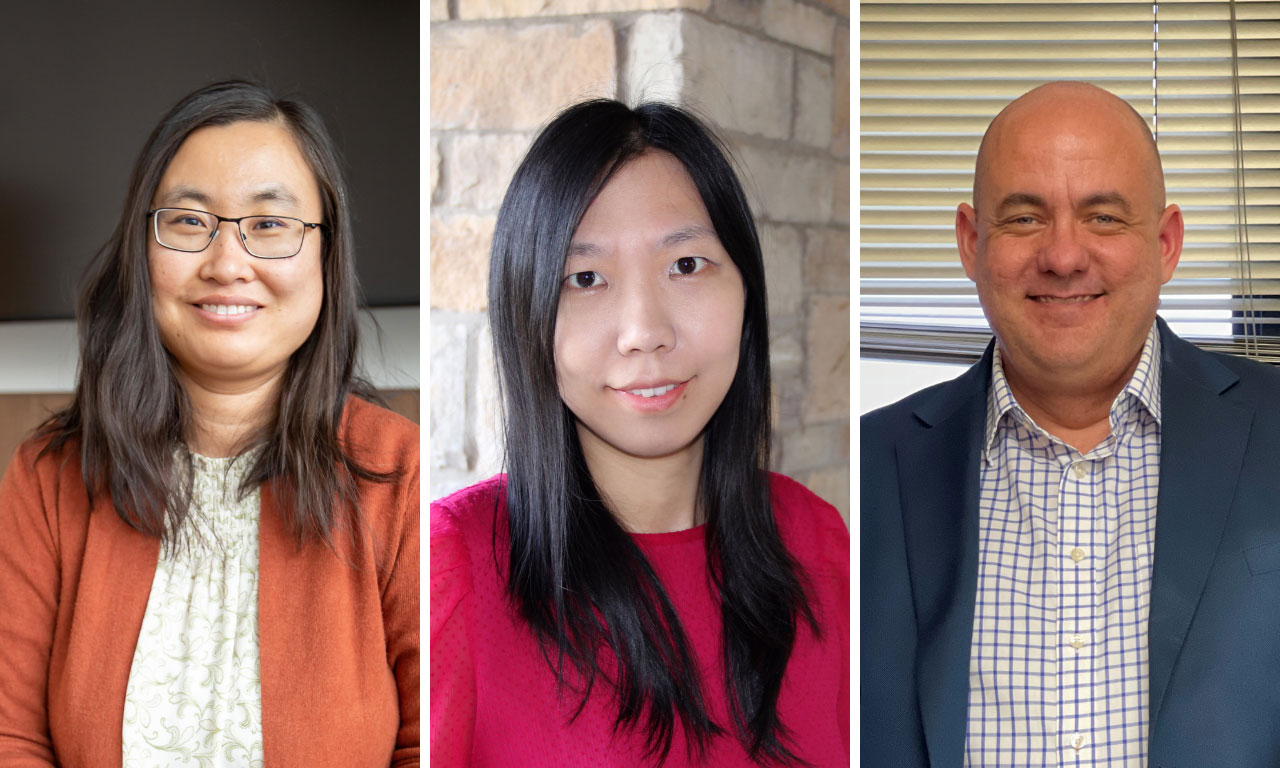 As previously announced by The University of Akron's Faculty Research Committee, 15 winners were chosen for the 2023 Faculty Research Committee Summer Fellowship Program. Each of the 15 recipients, representing the top proposals in a field of 25 applicants, will receive a maximum $10,000 grant to conduct research throughout the summer.
Among the summer 2023 recipients, Dr. Siqi Ma, assistant professor of management, Dr. Jinjing Wang, assistant professor of finance, and Dr. Eric Brisker, associate professor of finance, represent the College of Business.
Dr. Ma's research focuses on behavioral supply chain management and how social and psychological variables impact individual behaviors and further supply chain outcomes like performance and efficiency. Her project looks at truck drivers' perceptions of compensation transparency and how driver perceptions of compensation transparency influence their turnover intentions, organizational attractiveness, and organizational commitment.
Dr. Wang and Dr. Brisker received a joint award for a working paper that explores why life insurance companies, typically constrained by social norms to screen out "sin" sectors such as alcohol, tobacco and gaming, etc., have increased investments in these sectors in recent years.
"This phenomenon is coincidental with an increasing delegation of investment decisions to external investment advisers," said Brisker. "We hope to investigate whether this is due to misalignment of the social objectives between life insurers and investment advisors and how to potentially reduce this misalignment."
The College of Business would like to congratulate Dr. Ma, Dr. Wang, Dr. Brisker, as well as all the recipients of this year's Faculty Research Committee Summer Fellowship Program:
Dr. James Diefendorff - Department of Psychology
Dr. Todd Gaffke - Department of Music
Dr. Stephen Harp - Department of History
Dr. Travis Hreno - Department of Philosophy
Dr. Rhiannon Kallis - School of Communication
Dr. Andrea Meluch - School of Communication
Dr. Manigandan Kannan - Department of Mechanical Engineering
Dr. James Eagan - School of Polymer Science and Polymer Engineering
Dr. Kai Kwon - Department of Mechanical Engineering
Dr. Chunmig Liu - Department of Chemistry
Dr. Siqi Ma - Department of Management
Dr. David Modarelli - Department of Chemistry
Dr. Hillary Nunn - Department of English
Dr. Jinjing Wang - Department of Finance
Dr. Eric Brisker - Department of Finance
Share