Constitution Day to focus on 'gender equality and social reproduction'
09/05/2017

Constitution Day, a national holiday established by Congress to remember and celebrate the U.S. Constitution, will be marked by our Center for Constitutional Law in the School of Law in its new Brennan Courtroom on Monday, Sept. 18, at 12:15 p.m.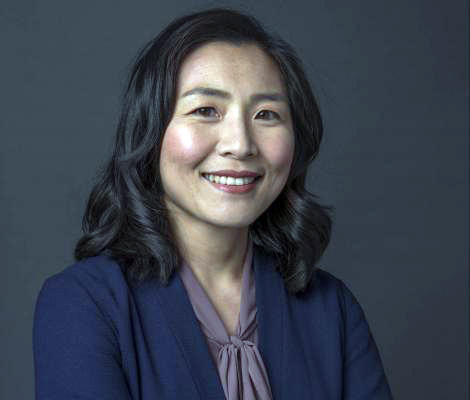 Professor Julie Suk from the Cardozo Law School in New York City will speak on the topic of "The Constitution of Mothers: Gender Equality and Social Reproduction." The event is free and open to the public.
Suk argues that a new Equal Rights Amendment to the U.S. Constitution is needed. Not for the reasons that motivated the 1972 adopters, but because globally most constitutions around the world explicitly guarantee sex equality, including special protections for mothers.
The Center for Constitutional Law at Akron was established by Congress in 1986 to commemorate the bicentennial of the U.S. Constitution. One of just four centers established nationally, its purpose is to conduct research and education on matters of constitutional law. It is directed by law faculty member Professor Tracy Thomas. The center also offers law students a specialized certificate program and competitive fellowships.
More details about the event are available at Constitution Day or by contacting Thomas at thomast@uakron.edu or assistant Shannon Aupperle at ext. 7988 or sfauppe@uakron.edu.
---
Media contact: Lisa Craig, 330-972-7429 or lmc91@uakron.edu.