Dickerhoff estate generosity supports UA priorities
12/08/2022
Ford and Wilma Dickerhoff were siblings and philanthropists who worked together and travelled the world. In their pursuits they sought adventure and the opportunity to make a difference — to blossom wherever they stood. Throughout their lives, they founded several successful ventures that allowed them to share with others.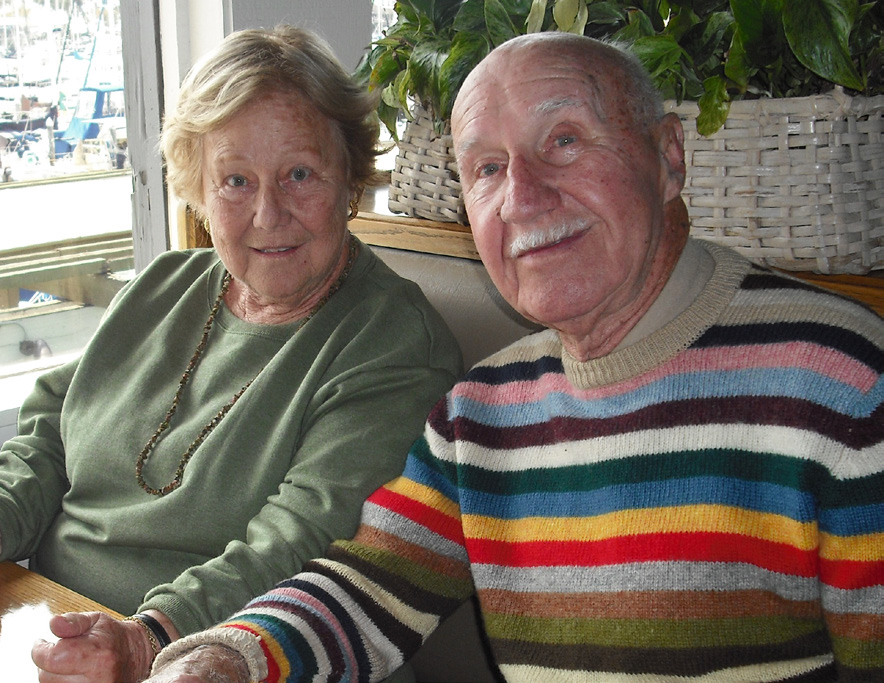 Wilma and Ford Dickerhoff
The Dickerhoff Endowed Family Fund was established this year at The University of Akron through gifts from the Dickerhoff estates. It is a quasi-endowed fund supporting UA priorities and used at the discretion of the University president or their designee. Consideration on how funds are used will honor Ford's fondness for the College of Business and his belief in the power of education to strengthen the impact of business on the world.
Ford was a 1944 UA graduate and a recipient of the Frank L. Simonetti Distinguished Business Alumni Award in 1994. He was a particularly avid Zips athletics fan. Wilma, who also attended UA, enjoyed golf and a wide array of international travel destinations. She collected stuffed bears and loved to golf as her most prized hobbies.
Ford, a supervisor at Goodrich Rubber Company and later at Goodyear Tire & Rubber Company, served in the pacific theatre during World War II and later as a Lt. Commander in the U.S. Navy during the Korean Conflict. Between those assignments he moved with his mother and sister to the west coast where he worked with Wilma in several real estate ventures, amassing holdings in Hawaii, California, Utah and Colorado. Their interests ranged from hotels to mobile home parks to fast food restaurants to shopping center establishments. The Dickerhoffs were the original owners and operators of the Beverly Garland Hotel of Sacramento, California, along with actress Beverly Garland and her husband, Fillmore Crank, from 1980 to 1992.
The totality of their collective lifetime and estate gifts to UA is likely to exceed $5.5 million.
The Dickerhoffs generous estate gifts count toward UA's $150 million We Rise Together capital campaign, launched in 2020. The campaign supports UA in the critical areas of scholarship, student support, endowments for faculty and leadership, and support for faculty research and equipment.
Share