Emily Janoski-Haehlen named dean of The University of Akron School of Law
12/21/2021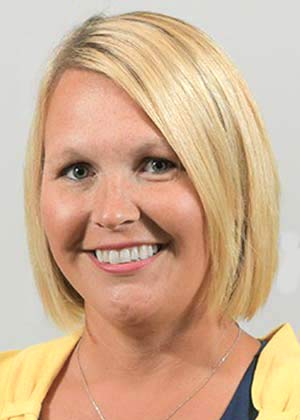 Emily Janoski-Haehlen
Following a national search, The University of Akron (UA) School of Law (Akron Law) has named Emily Janoski-Haehlen as the School's next dean. She will begin on Feb. 21, 2022, pending approval by the UA Board of Trustees.
"She is the right leader at the right time," said Executive Vice President and Provost John Wiencek. "Her many years in leadership and in the classroom are an asset for us, especially as we put renewed focus on student success and community."
Janoski-Haehlen currently serves as associate dean of academic affairs and law technology programs for Akron Law, as well as director of the Law Library. She joined the faculty in 2017, teaching Technology in Law, Social Media Law, Legal Drafting and Legal Research. Her current research explores social media law, internet privacy, legal research instruction strategies and technology in the practice of law.
In her new role, Janoski-Haehlen's primary responsibility will be to provide executive oversight of the day-to-day operations and all routine functions of Akron Law, including increasing overall enrollment and Bar passage rates.
Encouraged by the overwhelming support she has received from the students, faculty, staff, alumni and University community, Janoski-Haehlen says she is honored and beyond excited to have been chosen as Akron Law's next dean.
"I look forward to working with the Akron Law community to ensure the continued success of our students and graduates," she says.
Prior to joining Akron Law, she served as associate dean of the Law Library at Valparaiso University Law School and as a faculty member and librarian at Northern Kentucky University, Chase College of Law.
She earned a Bachelor of Science in History from the University of Kentucky, a Master of Science in Library Science from the University of Kentucky and a Juris Doctorate from Northern Kentucky University.
---
Media contact: Cristine Boyd, 330-972-6476 or cboyd@uakron.edu
Share