Federal grant to boost sexual assault response and programs awarded to UA
09/25/2018
The University of Akron is receiving a federal grant that will support its efforts in boosting special programs to prevent as well as respond to sexual assault incidents on campus.
The United States Justice Department's Office on Violence Against Women (OVW) is allocating $300,000 to UA through its Grants to Reduce Sexual Assault, Domestic Violence, Dating Violence and Stalking on Campus Program. The grant will be available for three years to support a Coordinated Community Response and Support group. This newly established team will work hand-in-hand with UA's Sexual Assault and Violence Education (SAVE) and Title IX Response teams to increase capacity to provide stalking, intimate partner violence and sexual assault prevention programs to the main and satellite campuses.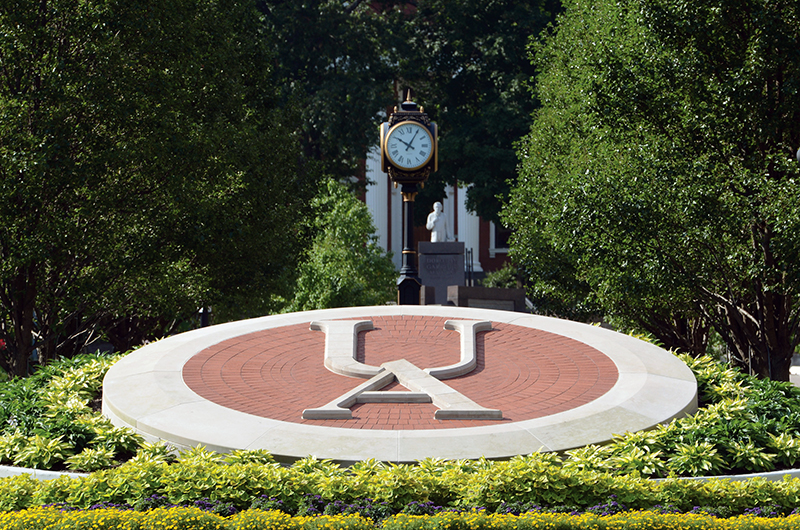 "The University of Akron has made steady progress toward ending all forms of sexual harassment and sexual violence," said Dean of Students Michael Strong. "Still, any one instance is one too many. The OVW grant will allow our dedicated staff to reach further into our community, educating students as well as University faculty and staff. Every student at The University of Akron deserves the best possible support following an instance of sexual harassment or violence and every member of the faculty and staff should know where to turn for support and assistance on behalf of our students."
The grant aims to address four areas of initial focus:
Implement universal prevention strategies, including training for faculty and staff;
Train campus law enforcement, other first responders and student conduct hearing boards;
Build upon a coordinated community response to violation, including internal and external partners; and,
Provide mandatory prevention and education programming for all new University students.
UA is one of four universities in the state receiving grant money. The OVW administered 57 grants totaling more than $18 million to higher education institutions across the U.S. to help campuses respond to the crimes of sexual assault, domestic violence, dating violence and stalking.
UA has a number of victim services and advocacy already on campus and at its regional campuses, including the Counseling and Testing Center, an accredited psychological services center; a Crisis, Assessment, Referral and Evaluation (CARE) team; and a confidential employee assistance program administered by IMPACT Solutions. UA was the first university in the state to establish a three-year memorandum of understanding with a Rape Crisis Center (RCC) when it formed a relationship with the RCC of Summit and Medina counties. The agreement allows the RCC to provide student advocacy and support through an office on the main campus.
---
Media contact: Alex Knisely, 330-972-6477 or aknisely@uakron.edu.
Share