To celebrate the 19th Amendment on its 100th anniversary, The University of Akron School of Law will bring together national experts from diverse disciplines to discuss how the effects of women's suffrage changed the trajectory of America's present and future. These experts will be featured at the annual Center for Constitutional Law conference, this year titled "The 19th Amendment at 100: From the Vote to Gender Equality," which takes place in the Brennan Moot Court Room on Friday, Sept. 20, from 8 a.m. to 5 p.m.
The conference will include panel discussions and nationally known keynote speakers, beginning in the morning with Nancy Abudu, who is the voting rights director of the Southern Poverty Law Center. Other featured panelists and speakers are eminent historians Ellen DuBois and Ann Gordon who were featured in Ken Burns' PBS documentary "Not for Ourselves Alone: The Story of Elizabeth Cady Stanton & Susan B. Anthony," as well as legal scholars Reva Siegal, Richard Chused, Jill Hasday and Paula Monopoli.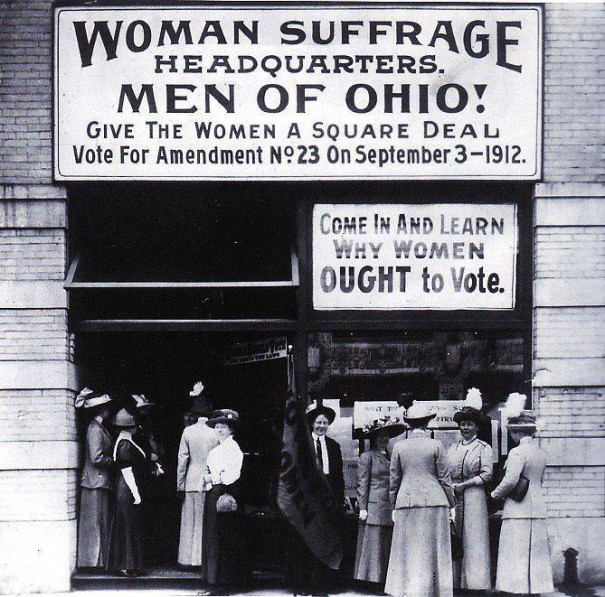 The conference will start at 8 a.m. with registration and a continental breakfast, include four panel discussions on topics ranging from the history of the amendment's ratification to its future constitutional implications, and conclude with a reception at 5 p.m. Speakers from schools around the country, including the University of Florida, Denver Law, Rutgers, Maryland Law, Washington University, Yale and Minnesota Law, have been invited to weigh in on the conversation. Lunch will also be included.
"The 19th Amendment was originally conceptualized by women's rights leaders as a structural change in society that would incorporate women into the public citizenship of lawmaking and political debate. It was more than just the vote, as it represented women's full equality in society," said Tracy A. Thomas, director of Akron Law's Center for Constitutional Law. "However, continued legal restrictions on the rights of minority women to vote, on women's right to hold public office and serve on juries, and on gender equality generally limited the impact hoped for in the 19th Amendment."
Thomas, the Seiberling Chair of Constitutional Law, will also be a panelist. Her work focuses on questions of gender and civil rights remedies. Thomas is the author of "Elizabeth Cady Stanton & the Feminist Foundations of Family Law," "Feminist Legal History" and "Remedies: Public and Private."
The event is free to the public. Seven hours of CLE credit are also available for a $100 fee. More information and registration is available online.
Congress established the Center for Constitutional Law at UA in 1986 as one of four national resource centers dedicated to legal research on constitutional issues. Akron Law created the John F. Seiberling Chair of Constitutional Law to fulfill this mission. The center fosters scholarly research, public education and student engagement on current topics of constitutional import.
---
► Story by Karris McCollum
► Media contact: Lisa Craig, 330-972-7429 or lmc91@uakron.edu
---