Gold needle in a haystack: CBA among 1% of schools with dual AACSB accreditation
11/19/2020
Finding the right business school can be like finding the proverbial needle in the haystack.
Indeed, the Association to Advance Collegiate Schools of Business (AACSB) estimates that there are more than 16,500 schools worldwide offering business degrees at the bachelor's level or higher.
Yet, "not all business schools are the same," said Dr. Steve Ash, assistant dean and chair of the management department at The University of Akron's College of Business Administration (CBA).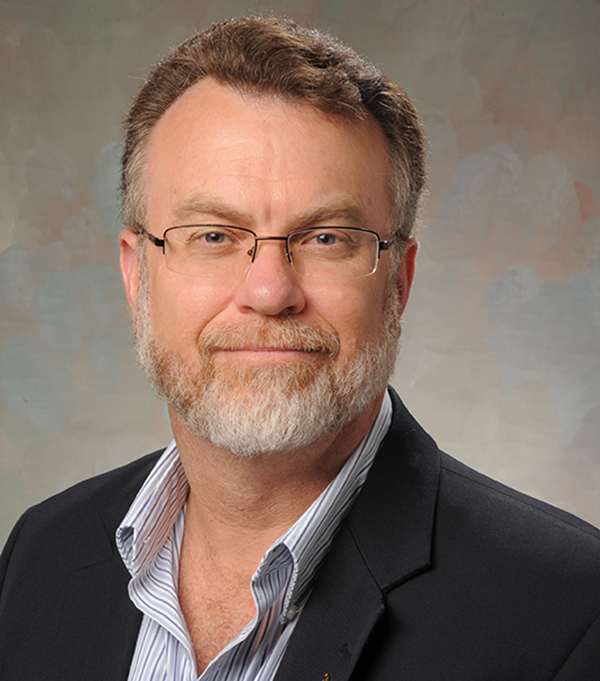 Dr. Steve Ash
Of those 16,000-plus institutions, only 876 enjoy accreditation in business from the AACSB, which "is the most rigorous and comprehensive accreditation that a college of business can obtain," Ash continued.
And of those 876 AACSB-accredited institutions, only 190 — or approximately 1% of the more than 16,000 institutions worldwide — hold an additional accreditation in accounting.
In other words, a few of those rare needles are made of gold — and the CBA is one of them.
The gold standard
The CBA first achieved AACSB accreditation in business, widely regarded as the gold standard in the field, for its undergraduate programs in 1966. It then achieved business accreditation for its graduate programs in 1976, and an additional accreditation in accounting in 1988 — all of which accreditations the college has continuously maintained.
"The process of being accredited by AACSB means that every five years the school's mission, curricula and faculty qualifications are examined by external experts," Ash said. "This process ensures that our faculty are among the best in their discipline, and that our graduates will be those that make business a source of good in the world."
When the CBA received its most recent reaccreditation in business and accounting in 2018, the reviewer's report praised the college for strategically marshalling its resources and personnel — including the 270-plus business professionals on its advisory boards — to benefit students.
"The CBA also deserves accolades for impacting student success by leveraging their advisory boards, forming an Institute for Leadership Advancement, establishing a position of executive director of corporate outreach and professional development, restructuring another position as operations coordinator, and investing in faculty and professional staff to better serve its students," wrote the reviewer.
Proving their mettle
It is no surprise, then, that the CBA has a reputation for minting coveted graduates.
"A large portion of our team, and the majority of our executive team, are CBA graduates," said Caleb Callahan, president and chief operating officer of Valmark Financial Group in Akron. "The CBA consistently produces graduates who are ready for the real world."
Indeed, more than 500 CBA alumni currently occupy C-suite, or executive, positions in Northeast Ohio alone, and about 900 alumni occupy C-suite positions throughout the country.
And these glimmering graduates — carefully selected from heaps of competitors — are worth their weight in gold, according to Ash.
"Because many organizations seek the innovative business school graduates produced by AACSB programs, students from these programs are able to command higher salaries, per AACSB surveys, than students from other programs."
---
Media contact: Cristine Boyd, 330-972-6476 or cboyd @uakron.edu.
Share