Grandmother earns degree at 51, having relished breadth of UA experience
07/25/2017

THIRTY YEARS after she last sat in a classroom, Carla Long decided to go to college.

"I am a wife, mother and grandmother who made the choice to return to school full time after 30 years," Carla said. "Not an easy task!"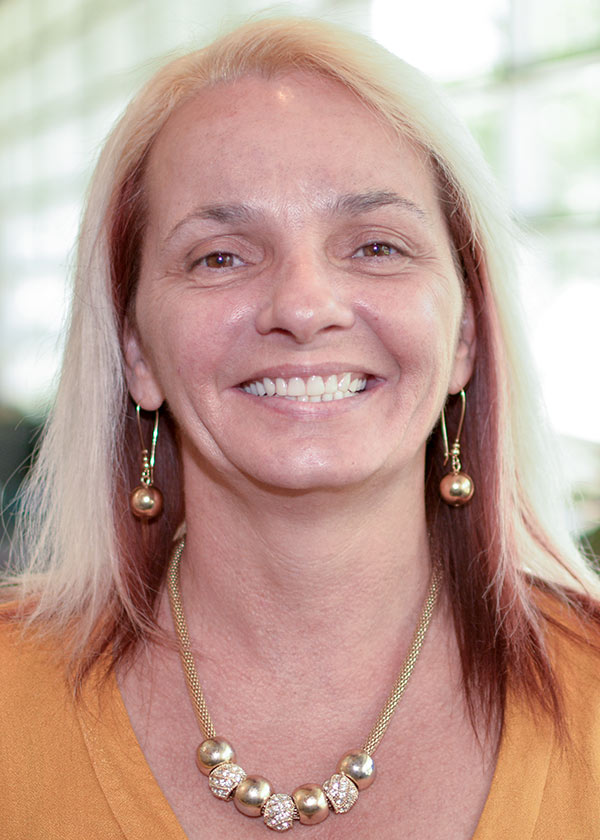 But The University of Akron made it easy.
Carla turned to our Adult Focus department, which includes a team of professionals who help adult students enroll, adjust to college and graduate.
Adult Focus encouraged her to enroll in a two-credit course called "The Akron Experience."
"It was great," Carla said. "It helped orient me to college life, and it strengthened my time management and studying skills," she said.
Then, Carla made the most of her college experience.
"I have worked with New Student Orientation for the past four years, beginning as an orientation leader, then a team leader, and currently a student assistant in the office," she said. "I have been a peer mentor, and I have served as vice president for the Adult Learners student organization. I have won numerous awards and recognition. I believe, wholeheartedly, that none of this would have been possible for me had it not been for the Adult Focus department."
She graduates this summer with a bachelor's in social work.
---
You can follow Carla's path:
See our flexible degree programs. You can earn your degree completely, taking courses in the evenings, online and on weekends.
Adult Focus, which helps adult students enroll and adjust to campus life. They would welcome a call from you.