Health law expert George Horvath to join Akron Law faculty
04/01/2020

The University of Akron School of Law is pleased to announce that George Horvath, J.D., M.D. will join the Akron Law faculty as an assistant professor of law on the tenure track, beginning in the fall 2020 semester.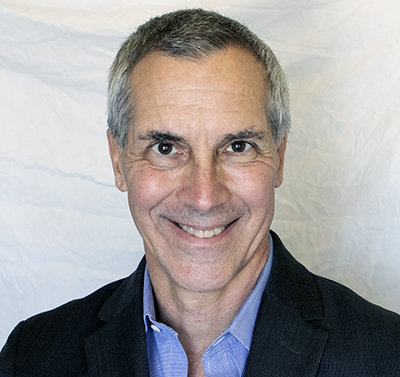 Dr. George Horvath
Horvath's research and teaching focus on the complex ways in which federal and state regulatory agencies, statutory and common law, the Constitution, and federalism intersect with the health care enterprise. He also studies how law impacts the delivery of health care and what the regulation of health care can tell us about contemporary federalism.
"I am so excited to welcome George Horvath to the Akron Law faculty," said Christopher J. (C.J.) Peters, dean of the School of Law. "George's rare combination of legal training and experience as a practicing physician will bring a unique perspective to our strong existing program in health law."
Akron Law offers a wide variety of courses in health care law and related topics, and J.D. students who concentrate in this area can earn a Health Law Certificate.
Horvath's recent papers include "Emergent Regulatory Systems and Their Challenges: The Case of Combination Medical Products," forthcoming in 2019 in the University of Washington Law Review, and "Trading Safety for Innovation and Access: An Empirical Evaluation of the FDA's Premarket Approval Process," published in the BYU Law Review in 2017. His articles have also been published or are forthcoming in the Albany Law Review, the University of Cincinnati Law Review, and Annals of Health Law.
Horvath earned his J.D. at the University of California, Berkeley, School of Law, where he was editor in chief of the California Law Review. Before attending Berkeley, he earned an M.D. at Temple University School of Medicine and was an intern and resident in internal medicine at Cedars-Sinai Medical Center and a Fellow in adult cardiology and cardiac electrophysiology at Northwestern University Medical Center. He graduated from Brown University with a B.A. in Biochemistry. He has taught at the University of California, Berkeley, School of Law since 2015 and is a Fellow in Public Law there. His subjects include health law, torts and veterans' law. He worked as a law clerk for the Honorable John T. Noonan Jr. on the United States Court of Appeals for the Ninth Circuit in San Francisco.
---
Media contact: Lisa Craig, 330-972-7429 or lmc91@uakron.edu.