Jason and Corrine Sumner Scholarship
08/23/2020

The UA Foundation is honored to receive a gift from The Jason and Corrine Sumner Trust, adding to direct scholarship funds for UA students. Their daughter, Beatrice Sumner Williamson, was a 1908 graduate of The University of Akron and a classmate of former Dean Charles Bulger and former UA President Hezzleton Simmons.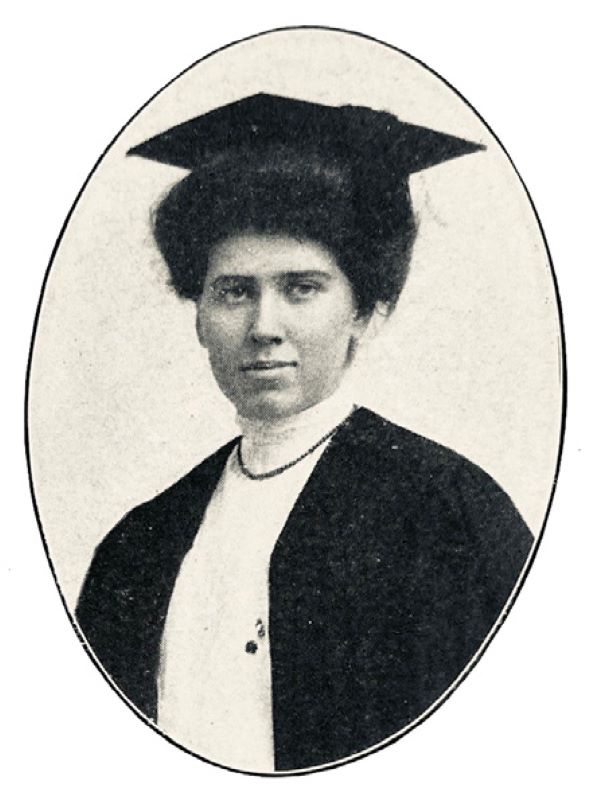 Beatrice S. Williamson
Class of 1908
"This effort, started by the Sumner Family, began with a few small shares of stock, wisely invested. It has grown to support many students," said Dr. Thomas Vukovich, a long time UA administrator and former Sumner Trustee. "It's become a nice legacy to honor this family, Beatrice's mom and dad. Along the way, it's helped a tremendous number of University of Akron students gain their educations and go on to become outstanding career professionals."
Looking toward the future, Tim Miller, current trustee of the Sumner Trust, is committed to continuing the legacy of Beatrice. "It has been my privilege and honor to serve as the Trustee of the Jason and Corrine Sumner Trust Fund," says Miller (BA '75, MA '76, JD '82) a three-time UA graduate.
"Beatrice's early correspondence expressed her desire to create a legacy that both memorialized her parents and established financial aid for scholarships to worthy UA students. She would be pleased to know the Sumner Trust Fund has done its work well, more than 55 years. I look forward to continuing to support Beatrice's family legacy and partnership with The University of Akron for years to come."