Marketing faculty member receives 2023-2024 Fulbright Award
03/20/2023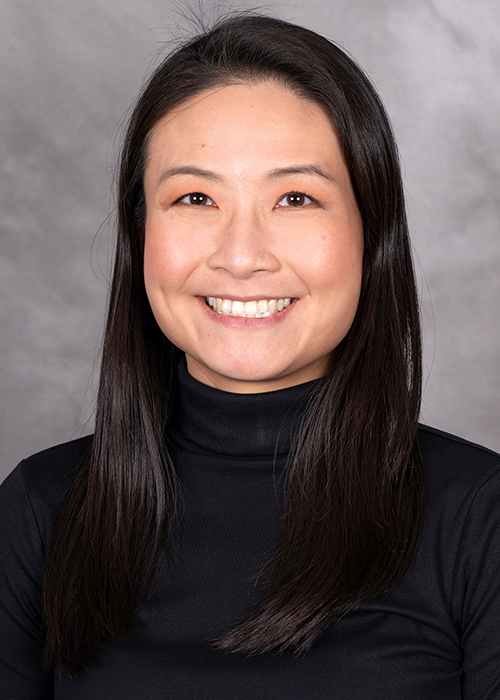 The University of Akron (UA) is pleased to announce that Dr. Boonthida "Sydney" Chinchanachokchai, associate professor of marketing, has received a 2023-2024 Fulbright U.S. Scholar Program award from the U.S. Department of State and the Fulbright Foreign Scholarship Board. As a participant in the Fulbright Program, Chinchanachokchai will teach thematic seminars on advertising and marketing at Escola Superior de Comunicação Social of Instituto Politécnico de Lisboa. During her time in Portugal, she will also conduct cross-cultural research focused on social media influencer (SMI) marketing.
Chinchanachokchai was selected as one of approximately 800 U.S. citizens who will conduct research and teach abroad for the 2023-2024 academic year through the Fulbright U.S. Scholar Program. Fulbrighter Scholars engage in cutting-edge research and expand their professional networks, often continuing research collaborations started abroad and laying the groundwork for forging future partnerships between institutions. Upon returning to their home countries, institutions, labs and classrooms, they share their stories and commonly become active supporters of international exchange, inviting foreign scholars to campus and encouraging colleagues and students to go abroad. As Fulbright Scholar alumni, their careers are enriched by joining a network of thousands of esteemed scholars, many of whom are leaders in their fields. Fulbright alumni include an impressive list of 61 Nobel Prize laureates, 89 Pulitzer Prize recipients, and 40 who have served as a head of state or government.
Recognized at UA as both an outstanding teacher and researcher, Chinchanachokchai's specific objectives for her research in Lisbon include studying Portuguese consumer reactions to SMIs as product endorsers and comparing them to their consumer counterparts in the United States.
"Sydney is very deserving of this prestigious appointment to the Fulbright U.S. Scholars Program," said Dr. Deborah Owens, chair of the Marketing Department in the UA College of Business. "Her teaching philosophy focuses on hands-on experiential learning, and in this capacity, her students conduct in-class consulting for local firms. She serves as a mentor and sponsor for undergraduate students interested in academic research."
The Fulbright Program is the U.S. government's flagship international educational exchange program and is supported by the people of the United States and partner countries around the world. The Program is funded through an annual appropriation made by the U.S. Congress to the U.S. Department of State's Bureau of Educational and Cultural Affairs. Participating governments and host institutions, corporations, and foundations around the world also provide direct and indirect support for the Program. For more than 75 years, the Fulbright Program has provided more than 400,000 participants - chosen for their academic merit and leadership potential - with the opportunity to exchange ideas and contribute to solving challenges facing our communities and our world. Through Fulbright, hundreds of U.S. scholars, artists and professionals from all backgrounds teach or conduct research overseas each year. Additionally, nearly 2,000 diverse U.S. students, artists and early career professionals in more than 100 different fields receive Fulbright U.S. Student Program grants annually. In the United States, the Institute of International Education supports the implementation of the Fulbright U.S. Student and Scholar Programs on behalf of the U.S. Department of State, including conducting an annual competition for the scholarships.
For more information about the Fulbright Program, visit http://eca.state.gov/fulbright.
---
Media contact: Cristine Boyd, 330-972-6476 or cboyd@uakron.edu
Share