Meet Pinar Odabasi Tasci: From Turkey to Akron to the Ottoman Empire
04/15/2020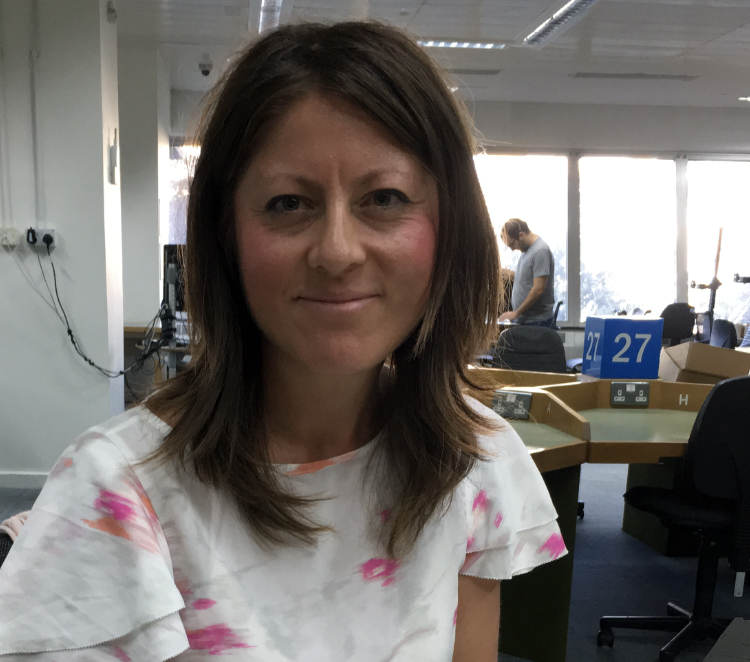 As part of The University of Akron's sesquicentennial celebration — honoring 150 years of our people, place and promises — we are hosting a "Celebration of Academic Excellence" to highlight the history and future of our many academic disciplines. Here is a Q&A with graduate student Pinar Odabasi Tasci.
Pinar Odabasi Tasci
Undergraduate: Koç University (Istanbul, Turkey), 2001
Graduate: M.A. in Government, The University of Texas at Austin, 2004
Ph.D. in History expected, The University of Akron
Hometown: Istanbul, Turkey
What brought you to The University of Akron — and to the Graduate School specifically?
I was looking for a university in the Cleveland metro area to pursue my dream — a doctorate in Middle East history — and The University of Akron was the best fit. The history department at Akron is academically very strong and has a diverse set of scholars specializing in different fields. My advisor, Dr. Janet Klein, specializes in my field, the late Ottoman Empire and modern Middle East.
How did you choose history as a field of study?
I chose history as a field of study due to my fascination with archival documents. I love working with primary sources and uncovering the voices of officials and ordinary people and find connections, then tell their stories.
What have you been working on in your graduate program?
My research took me to my country of origin, Turkey, to study the early 20th-century Ottoman Empire, which was a period of war and intense conflict. I work on a particular city on the western border of the Empire called Edirne (Adrianople) and how it was transformed during the Balkan Wars, World War I and at the aftermath when the Empire was dissolved and modern Turkey was formed.
What experience here at UA has contributed the most to your growth?
My research trip — it was made possible by a Fulbright-Hays Dissertation Research Abroad fellowship. It was a great opportunity and a necessary one for my dissertation. I was able to dedicate 10 months for research that took me to archives in Turkey as well as in Britain and Bulgaria.
Is there anyone here, perhaps a faculty member, whom you regard as a mentor?
I am honored to work with amazing faculty for my dissertation. My dissertation committee head, Dr. Janet Klein, as well as other committee members Drs. Stephen Harp and Martin Wainwright from the department have provided me with invaluable advice on sources, writing and being a well-equipped academic in general.
In your spare time, what do you like to do on and around campus?
Akron is a great college town; it has many places to hang out. I love Asian food, so Cilantro and Taste of Bangkok are my favorite spots. Angel Falls coffee shop is very convenient to work and hold meetings.
What's ahead after graduation?
When I finish my dissertation, I would love to be a faculty at a school where I could continue my research and teach my field to students.
Share