Meet Tze-Gang Hsu : With a Ph.D. in Polymer Science, he plans to focus on sustainability challenges
04/13/2020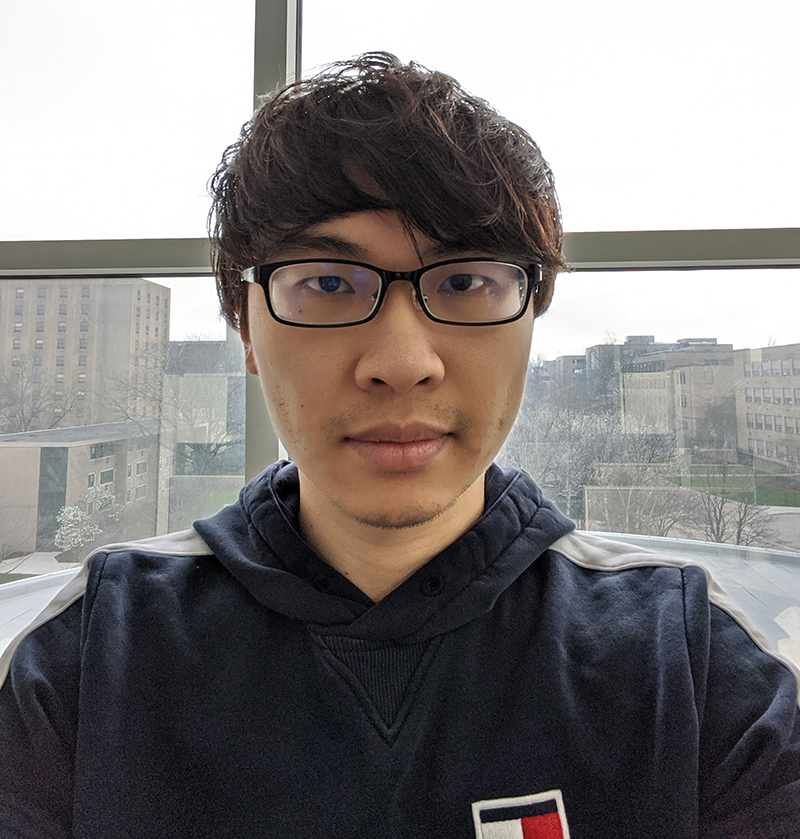 As part of The University of Akron's sesquicentennial celebration — honoring 150 years of our people, place and promises — we are hosting a "Celebration of Academic Excellence" to highlight the history and future of our many academic disciplines. Here is a Q&A with graduate student Tze-Gang Hsu.
Tze-Gang Hsu
Undergraduate degree: B.S. in Chemistry at National Tsing Hua University
Graduate degree: Ph.D. in Polymer Science at The University of Akron
Hometown: Taiwan
What brought you to The University of Akron — and to the Graduate School specifically?
The world-renowned College of Polymer Science and Polymer Engineering has built a strong reputation in both the academic and industrial community in my hometown. Therefore, I was encouraged by many faculty members to pursue my Ph.D. degree at The University of Akron.
What drew you to the study of polymers?
It's the fascinating properties generated from the long repeating chains of polymers that attracts me. In addition to designing and modifying small molecules, I can also build those molecules together in different lengths and various combinations, and this provides so much fun.
What have you been working on in your graduate program?
My research is to demonstrate a general strategy which can deal with the trade-off between stability and degradability of plastics. By designing a force-gated degradable polymer, degradability can be released when on demand while the polymer still shows a superior stability during handling or use.
What experience here at UA has contributed the most to your growth?
It must be the profound academic atmosphere at UA. I have many great discussions here with many talented minds, and it will not be so inspiring elsewhere.
Is there anyone here, perhaps a faculty member, that you regard as a mentor?
It would be my advisor, Dr. Junpeng Wang, an assistant professor of polymer science. The greatest thing I have learned from him is to think big. As scientists, we should try to solve the hard questions instead of waste our time on the trivial.
In your spare time, what do you like to do on and around campus?
I enjoy taking a walk and chatting with my friends with a cup of coffee.
What are your post-graduation plans?
I currently do not have a clear plan, but hopefully I can work on the pressing issues we face collectively as a society, especially on sustainability.