Mercury Plastics supports engineering scholarships and diversity
04/08/2021
The College of Engineering and Polymer Science recently received two generous gifts from Mercury Plastics (a division of Masco), a Middlefield, Ohio-based company.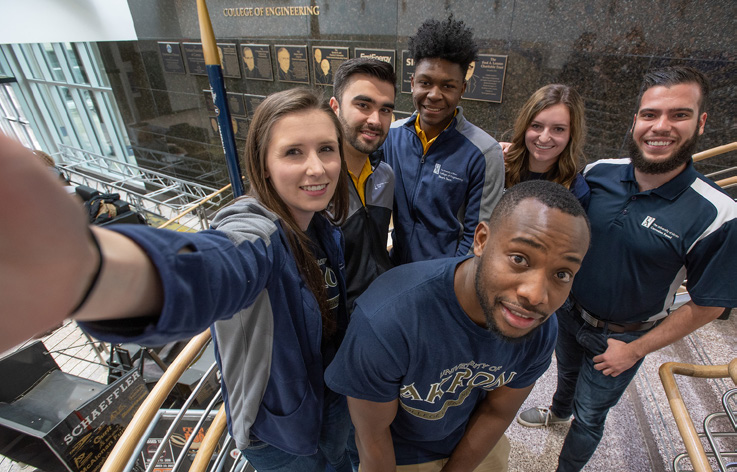 College of Engineering and Polymer Science students at The University of Akron
Their gifts will support the college's diversity and inclusion programs. The awards will also fund the Mercury Plastics Scholarship, given to a student member of the Increasing Diversity in Engineering Academics (IDEAs), or Women in Engineering program.
Additionally, this spring semester funding will assist efforts by Heidi Cressman, Director of Diversity & Inclusion. Cressman visits Akron and Cuyahoga Falls schools, discussing invention and the possibility of engineering careers with middle school students. She will soon be working with Tallmadge and Heritage middle schools as well as the Cardinal school district.
Mercury Plastics provides custom thermoplastic products to a variety of markets including appliance, automotive, construction, electrical and marine.
Share