Mia Gormandy to perform with UA Steel Drum Band
04/01/2015
---
Trinidadian native and pan player Mia Gormandy was only 15 when she saw snow for the first time after a guest performance with The University of Akron Steel Drum Band. Now, at age 25, she is rejoining the band in concert on Saturday, April 18, 8 p.m., at E.J. Thomas Performing Arts Hall, 198 Hill St., on the UA campus.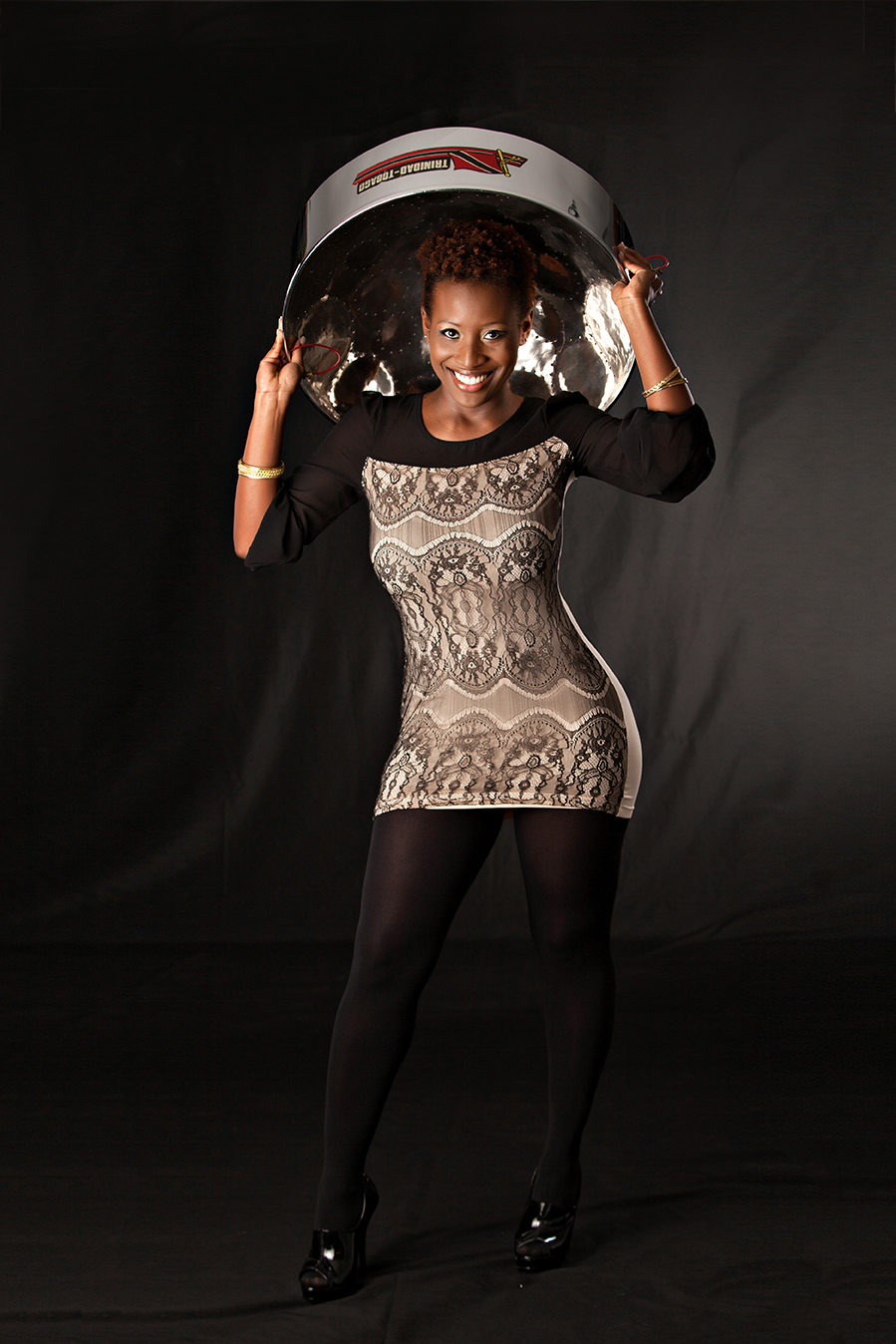 Mia Gormandy
---
After her Akron debut in 2005, Gormandy went on to earn bachelor's and master's degrees in music from Northern Illinois University (NIU). There, she studied with pan pioneer Cliff Alexis, who tunes all of UA's steel drums, and with fellow Trinidadian Liam Teague, who also has been a UA guest artist. Gormandy also became the first pan player to win the NIU Concerto Competition. She is now pursuing a doctorate in ethnomusicology at Florida State University, where she directs the steel drum band.
Vibrant sounds
The April 18 concert features a big-screen "pan cam" that will put the audience in the middle of the vibrant sights and sounds.
Tickets are available in advance and at the door. Regular-price tickets are $22 for reserved seating. Discount tickets are $20 for seniors and UA faculty and staff, and $11 for all students. For tickets and event information, call the Thomas Hall Ticket Office at 330-972-7570 or visit UAevents.com. Tickets are also available through Ticketmaster. Discount tickets available only through the Thomas Hall Ticket Office.
The UA Steel Drum Band is celebrating its 35th year. The band was one of the first collegiate steel bands in the United States when it was created in 1980 by Professor Larry Snider of the UA School of Music. Since then the band has grown in size to feature more than two dozen student musicians and has become a favorite at Akron's First Night and throughout the region. The band has also performed at Blossom Music Center, opening for the Boston Pops Esplanade Orchestra, the Cincinnati Pops and the Cleveland Orchestra.
Snider, a Twin Lakes resident, continues to lead the band and the UA Percussion Studies Program. West Akron resident Matt Dudack is the band¹s artistic director. This year's student musicians include:
Undergraduate students
Dillon Bolon, Gnadenhutten, Ohio
Jacob Brady, Akron, Ohio
Sami Burrell, Dover, Ohio
Matt Diehl, Orrville, Ohio
Matt Edick, Akron, Ohio
Austin Ferguson, Brilliant, Ohio
J.J. Johnson, Canton, Ohio
Neil Lantry, Stow, Ohio
Emily Larson, Pickerington, Ohio
Tyler Mashek, Tallmadge, Ohio
Calvin Miller, Akron, Ohio
Josh Minhinnick, Columbus, Ohio
Jerod Nunley, Jefferson, Ohio
Noah Roberts, Akron, Ohio
David Singhaus, Dover, Ohio
Louis Turndick III, Akron, Ohio
Shelby Waters, Newark, Ohio
Cameron Weichman, Ravenna, Ohio
David Wolf, Louisville, Ohio
Graduate students
Patrick Altmire, Penn State University
Colin Dees, University of Southern Mississippi
Keith Wilson, University of Mount Union
---
Media contact: Cyndee Snider 330-972-5196 or cyndee@uakron.edu.