New UA theatre program exceeds traditional theatre curriculum
02/01/2017

Many universities throughout Ohio and the country have traditional theatre programs that concentrate on stagecraft, acting, design/technology and directing. However, the School of Dance, Theatre and Arts Administration at The University of Akron has implemented an innovative Bachelor of Arts in Theatre Arts with a strong focus in applied theatre – the practice of theatre and drama in community settings. This component makes UA one of just a handful of universities offering an undergraduate degree that focuses on applied theatre.

"The new theatre program is distinctive and innovative, offering students experiential learning that is unique in Ohio," said Dr. John Green, interim dean of Buchtel College of Arts and Sciences. "It is a great addition to the performing arts at The University of Akron."

Applied theatre gives the student tools to tackle areas of social and cultural policy such as public health, education, housing, social welfare, and juvenile and criminal justice. The new UA program offers a streamlined, flexible curriculum including innovative and progressive interdisciplinary options in applied theatre and entrepreneurship (social and business), physical theatre and film studies.
Honing craft, gaining varied skills
"Students that choose to pursue a theatre degree at The University of Akron will receive training that is on the cutting-edge of the discipline," said James Slowiak, a professor of theatre at UA. "Students will not only hone their craft, but they will receive the skills to go out into the world of business or social services and make an impact in their communities."
In addition, UA theatre students will study the history of theatre and dramatic literature in a social context by exploring the roots of how theatre and drama have played a role in religion, politics and community service. The overall goal of the program is to provide students with the opportunity to create self-generated work, actively engage in the community, and work on collaboration and team building as essential parts of the theatre-making process.
The Bachelor of Arts in Theatre program is a four-year, 120-credit program for undergraduate students and is offered through the School of Dance, Theatre and Arts Administration. The new curriculum plan was approved by the Ohio Department of Education and course enrollment for the degree is now open for students. Additionally, the UA Theatre Program has several generous endowed scholarships available to incoming students for fall 2017.
For more information, contact James Slowiak, professor of theatre at 330-972-5909 or slowiak@uakron.edu.

Story by Courtney Bosetti
---
Media contact: Lisa Craig, 330-972-7429 or lmc91@uakron.edu.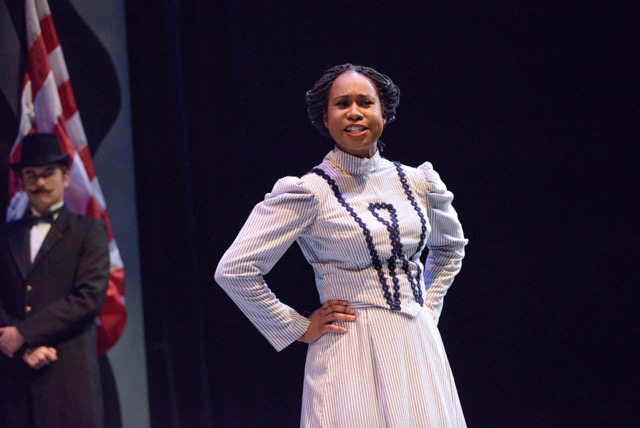 UA students Chaunice Hendking, in top photo, and Jessie Armstead perform in the fall production of "The America Play."
---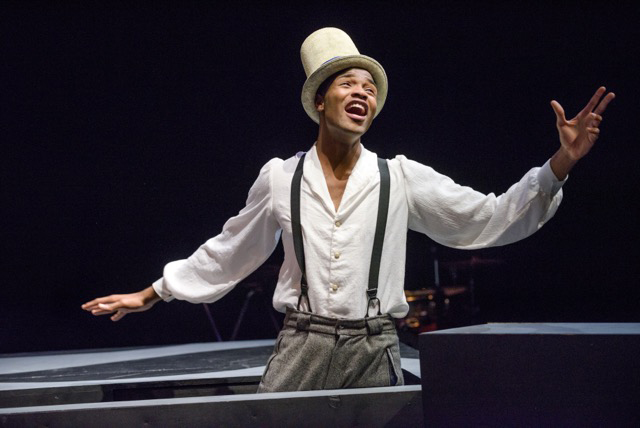 ---