Oldfield named director of legal writing, assistant professor of law
06/08/2022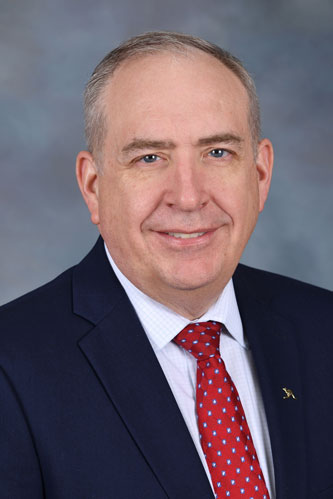 Charles W. Oldfield
The University of Akron School of Law has appointed Charles W. (Charlie) Oldfield to be the director of legal writing and assistant professor of law, pending approval by the Board of Trustees. He will begin his new duties in August. He joined the Akron Law faculty as visiting assistant professor of legal writing in July 2016 and was named assistant dean of student affairs in 2017.
Before joining the faculty, he was an attorney at Green Haines Sgambati Co., L.P.A. and a law clerk in the Ohio Eleventh District Court of Appeals. The focus of his legal practice included appellate law, labor and employment law, and education law. He has argued cases before several Ohio district courts of appeal, the Ohio Supreme Court, and the United States Court of Appeals for the Sixth Circuit.
Oldfield received his Doctor of Laws from the School of Law, magna cum laude, and earned an Bachelor of Science in Criminal Justice and Law Enforcement Administration from Bluefield State College in Bluefield, W.Va. He has served as president of the School of Law Alumni Association Board of Directors and as an Akron Law trial team coach. He has taught seminars for the Ohio Association for Justice, Ohio Education Association and Community Legal Aid.
"We're pleased to have Charlie taking on this new role as head of our Legal Analysis, Research and Writing (LARW) program," Dean Emily Janoski-Haehlen said. "He will focus full time on legal writing, in coordination with the Academic Success Program and the Law Library."
"The appointment of a full-time legal writing director is part of our broader initiative to strengthen our academic success and bar passage programs," she continued. "To further bolster the legal writing program, we will be hiring two new non-tenure-track legal writing faculty. This is in addition to Jonathan Moore, who joined our faculty last year as visiting assistant professor of legal writing. We will conduct a national search to fill the assistant dean of student affairs position."
To learn more about The University of Akron School of Law, visit Akron Law website.
Share