Paul Levy Named Vice President and Chief of Staff
04/13/2022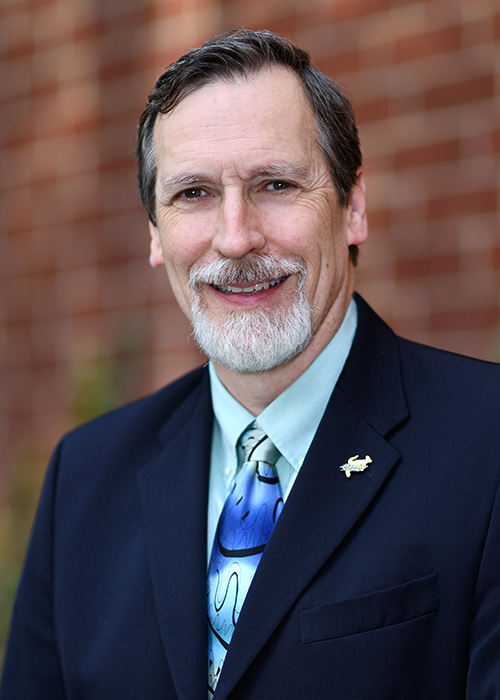 Dr. Paul Levy
University of Akron President Gary L. Miller today announced the selection of Dr. Paul Levy as vice president and chief of staff. Levy's appointment begins July 1, pending Board of Trustees approval.
A respected member of the UA community for more than 33 years, Levy currently serves as chair of the Department of Psychology and professor of industrial/organizational psychology. He is also associate director of the Center for Organizational Research and a Fellow in the Institute for Lifespan Development and Gerontology.
"The University is extremely fortunate to have someone as accomplished and trusted as Paul to step into this very important role," said Miller. "Paul was one of the first members of the faculty I talked with when I accepted this position. Throughout my time here he has offered wise advice to me and my leadership team on a wide array of issues. I am very excited he will join our team."
"I am honored to be chosen to fill this important role and to work with President Miller and the administrative team as we continue making great progress for UA serving our students and all of Northeast Ohio," said Levy. "I've had a great career here at UA with amazing colleagues and students in the Psychology Department, and I look forward to contributing to the success of the University in this role."
Levy will replace Wayne Hill who served as chief of staff during President Miller's first two years at UA and is retiring.
"It is difficult to imagine how the University would have managed to move through the past years without the wisdom of Wayne Hill," said Miller. "There have been no challenges he has not helped solve and no opportunities he has not helped us seize. I will be forever grateful for the care, integrity and vast experience he brought to the position at a most important time in the history of the University."
Well respected for his teaching and contributions to the Department of Psychology, Levy has served as the major advisor on more than 30 dissertations and has been a member of hundreds of other committees. He has published more than 90 journal articles or book chapters over the years, has authored multiple books and has made more than 100 conference presentations.
As a member of the UA community, he most recently served as a member of the Remote Work Committee, chair of the UA EVP/Provost Search Committee, and contributed to University Council, the UA Chairs Group and the Student Success Steering Committee.
Levy earned a Bachelor of Arts in Psychology and Economics from Washington and Lee University, and a Master of Science and Doctor of Philosophy, both in Industrial/Organizational Psychology from Virginia Polytechnic Institute and State University.
He is a graduate of Leadership Akron (Class 31) and is a member of the Board of the Victim Assistance Program.
---
Media contact: Cristine Boyd, 330-972-6476 or cboyd@uakron.edu
Share