Polymer researcher leading the charge to improve battery life
12/20/2017
It's a never-ending story most of us have been characters in: The batteries to our cellphones, laptops and cameras are drained, and we swore we just charged them.
Dr. Yu Zhu is heading a project to extend the amount of time between battery charges, which will result in an overall better battery life. He is an assistant professor of polymer science.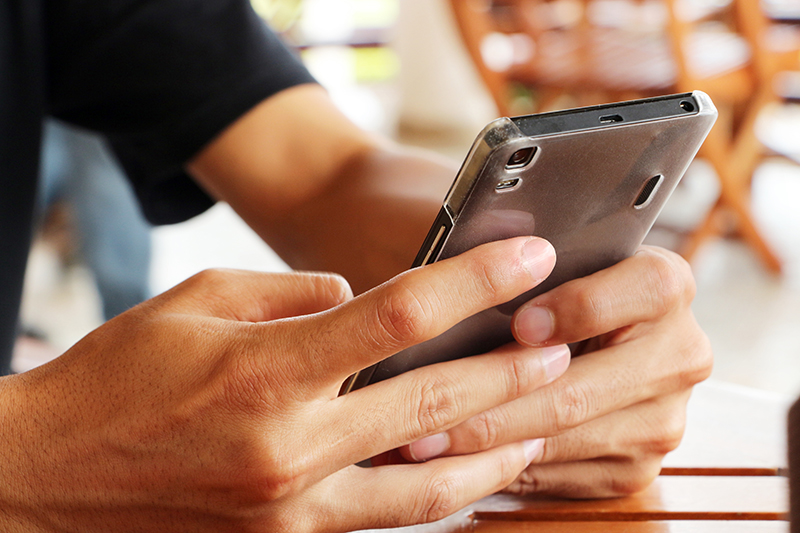 Funded in part by a unique statewide initiative – the Ohio Federal Research Network (OFRN) – Zhu's team is working to develop advanced materials that will improve a battery's cyclability (the number of times a battery can be recharged) and increase battery storage density (the length of time a battery can go before needing to be charged). Expanding the time between charges also improves a battery's overall life.
New polymer improves reliability
This project, developed over the past four years through funding from the Department of Energy and a $649,000 grant from the OFRN, has developed a new polymer binding material coupled with a new process that mitigates the issues related to the continuous expansion and contraction of silicone electrodes during the charging and discharging cycles needed to reliably power electric technology.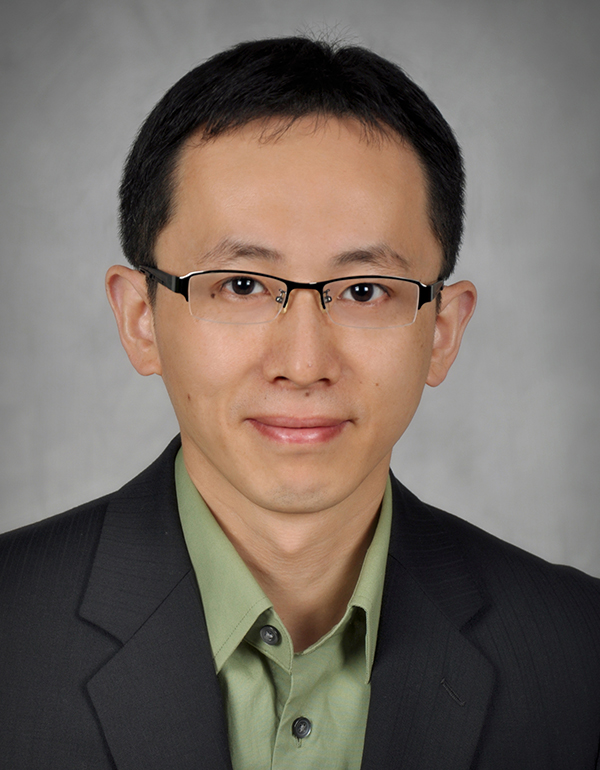 Dr. Yu Zhu
Any application powered through electric batteries – whether phones, cars, or computers – stands to benefit greatly from the technology. The project is now in the prototype phase and may be able to enter the market within a couple years. This research has garnered excitement in government circles, especially from NASA and the U.S. Air Force Research Laboratory.
"Here in northeast Ohio we do a great deal of work with traditional automotive components," says Zhu. "But with this development and a better electric vehicle power source, we can expand our manufacturing portfolio, which is really good for our region and for Ohio."
Dr. Eric J. Amis, dean of the College of Polymer Science and Polymer Engineering, adds, "This type of aligned research network has been tried in other states; however, our approach in Ohio is unique and it's working well at The University of Akron and throughout the state. Now, with the continued leadership and support from the Ohio legislature, we are able to continue to leverage our OFRN investment and achieve even greater results for Ohio."
The project includes researchers from the University of Toledo and Ohio State University. It's supported through the Energy Storage and Integration Center of Excellence, led by Case Western Reserve University. This particular project has attracted interest from venture capitalists and enabled a new startup — Akron Polyenergy — to spin out from The University of Akron.
---
Media contact: Alex Knisely, 330-972-7429 or aknisely@uakron.edu.
Share