Portrayal of women and minorities explored in latest 'Star Wars' film
01/05/2018

Students will study the portrayal of women and minorities in "Star Wars: The Last Jedi" here in an elective course this summer. The course, "The Films of Star Wars," explores topics related to history, mythology, religion and culture in the series.

Juan Contreras, "Star Wars" expert and associate professor of practice here, is both creator and instructor of this special topics course.

"Traditionally, oppressive regimes have attempted to force minority groups into submission, and those groups become second-class citizens," Contreras says. "In 'The Last Jedi,' you see The First Order, much like the Empire, mainly led by white males, while the Rebellion has female leadership, and even an alien admiral. Students will explore these portrayals of women and minorities, and analyze their relevance in the world today."
Viewing films to gain insights
Students taking the course do not need to be "Star Wars" fanatics, but they will be required to watch all nine films during the semester, in order to fully participate in discussion.
In addition to women and minorities, this course continues to explore historical connections, mythological ties, religious patterns of the films, and the technical and cultural tools of storytelling that tie the whole story together.
"I think it's important to understand the modern myths in our culture that carry our values forward. Stories are a reflection of our culture, our concerns, our struggles, our triumphs and our dreams," Contreras states. "A class like this can help students appreciate that, and learn some insights that can help them become more effective storytellers."
---
► Story by Erica Cantrell
► Media contact: Lisa Craig, 330-972-7429 or lmc91@uakron.edu.
---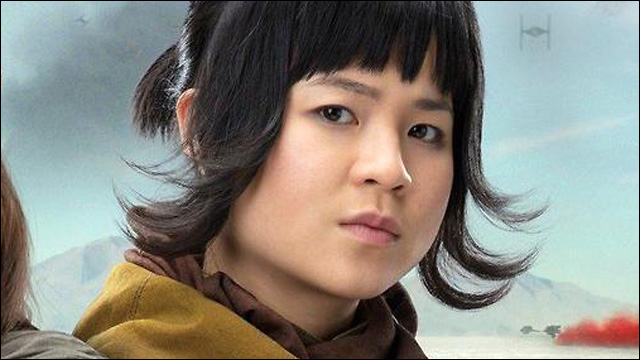 Kelly Marie Tran portrays mechanic Rose Tico in the 'Last Jedi.'