Emily Michiko Morris to join Akron Law as associate professor and Brennan Chair
02/04/2021

Emily Michiko Morris will join the faculty at The University of Akron School of Law in August 2021 as associate professor and David L. Brennan Endowed Chair in Law. She is currently a visiting associate professor of law and director of International and Non-J.D. Programs at Penn State Dickinson Law in Carlisle, Pa.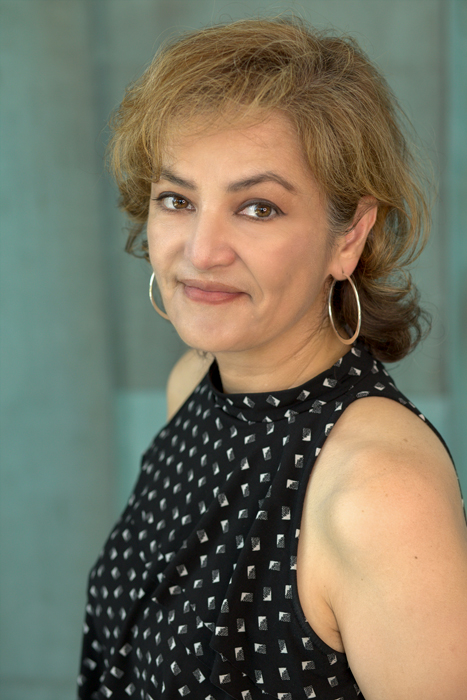 Emily Morris
"I am thrilled to report that Emily Michiko Morris has accepted our offer to become the Brennan Chair and associate professor of law," said Christopher J. (C.J.) Peters, dean of the School of Law.
"She comes to Akron with extensive teaching experience and a strong record of research in patent law and related subjects. She joins our internationally renowned IP faculty, including Mark Schultz, the Goodyear Tire & Rubber Company Chair in Intellectual Property Law and director of our IP program; Hon. Ryan T. Holte, jurist-in-residence professor of law; Camilla Hrdy, research professor in intellectual property law; and our outstanding team of part-time IP faculty members. Her appointment is subject to approval by the University's Board of Trustees."
Morris is a scholar and experienced teacher specializing in patent law, particularly as it relates to biotechnology and university research, and is an expert on intellectual property and regulatory issues related to the pharmaceutical industry. Her research also focuses on comparative law and comparative intellectual property law. Her articles have been published in leading journals including the Connecticut Law Review, the Stanford Technology Law Review, and the Harvard Journal of Law and Gender.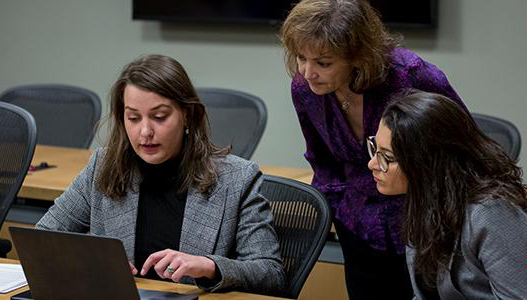 Emily Morris (middle), assisting two students at Dickinson Law.
Morris is the recipient of numerous grants and awards, including a three-year, $250,000 fellowship as an Eastern Scholar at the Shanghai University of Political Science and Law, where she worked for a year as a visiting professor living in Shanghai. She has been invited to speak at conferences and teach at universities all over the world, including in China, Korea, Israel, Switzerland and Vietnam.
Morris also has taught at the University of Maine School of Law, Indiana University Robert H. McKinney School of Law, Illinois Institute of Technology Chicago-Kent College of Law, and University of Michigan Law School, where she served as an adjunct assistant professor and Humphrey Fellow in Law and Economic Policy at the John M. Olin Center for Law and Economics.
Morris holds an A.B. from Harvard University in biological anthropology and a J.D. from the University of Michigan Law School, where she was an articles editor on the Michigan Law Review. Following graduation from law school, Morris clerked for the Honorable Bruce M. Selya on the 1st U.S. Circuit Court of Appeals and practiced as an associate in the Issue and Appeals Practice Group in the Washington, D.C., office of Jones Day.