Ralph J. Palmisano, Esq. to receive Honorary Doctor of Laws from UA
12/13/2019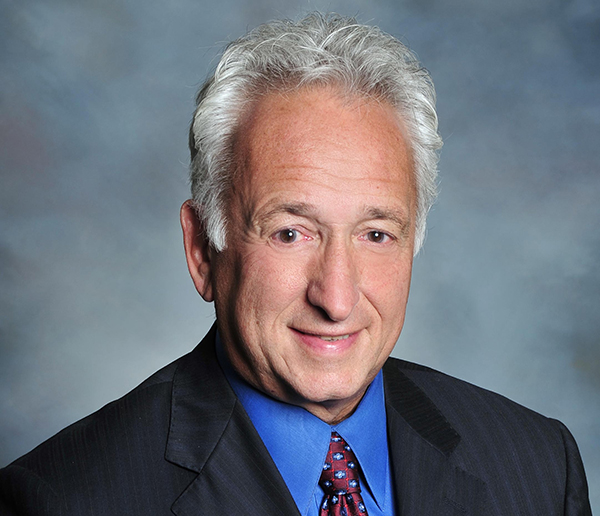 As The University of Akron prepares to congratulate 1,081 fall graduates during commencement exercises this weekend, it will also honor Ralph J. Palmisano, Esq. with an honorary degree in recognition of his continued service to the University and the Akron community.
An Akron native and graduate of Akron North High School, Palmisano earned a Bachelor of Arts in Education at The University of Akron in 1970 and a Juris Doctor at the Cleveland-Marshall College of Law in 1973. Following his admission to the bar, he practiced law in Cleveland for 10 years, then moved his practice to Akron in 1983. A partner in the Akron law firm of Hanna Rasnick Evanchan Palmisano Hobson & Fox, LLC, Palmisano represents clients in corporate, financing, real estate development, corporate acquisition and product liability defense matters. He is a member of the Summit County Bar Association and the American Bar Association.
Since his days as a member of the Lone Star Fraternity at The University of Akron, Palmisano has been an active and committed member in civic and social organizations in the region, serving on the boards of the Akron City Club, the Community Hall Foundation of the Akron Civic Theatre where he also served as president, the Downtown Akron Partnership, the Revere Gridiron Club and the Revere Youth Football Association.
Palmisano has honored his Italian heritage through his membership and participation in the Italian American Professional Businessman's Association and numerous other activities in the Italian American community of Akron.
He was appointed to the Board of Trustees of The University of Akron by Gov. Ted Strickland in 2010. He has served the Board and the University well, chairing the Finance & Administration Committee (2011-2017), the Strategic Issues Committee (2017-2019), and the Finance, Fiscal Policy and Investment Committee (2010-2011); and served as a member of the Presidential Advisory & Screening Committee (2018-2019); Safety & Facilities Special Committee (2018-2019); Audit & Compliance Committee (2014-2019); Nominating Committee (2017-2018); Personnel & Compensation Committee (2011-2017); Academic Issues & Student Success Committee (2013-2016); Strategic Issues Committee (2011-2014); Rules Committee (2011-2013); Educational Policy & Student Affairs Committee (2010-2011); External Affairs Committee (2010-2011); Facilities Planning & Oversight Committee (2010-2011); and Trusteeship Committee ((2010-2011); and served on the Board of The University of Akron Research Foundation (2013-2019). His term as a member of the Board of Trustees expired on July 1, 2019.
Palmisano and his wife, Barbara, reside in Medina.
---
Media contact: Cristine Boyd, 330-972-6476 or cboyd @uakron.edu.