Record participation expected at national polymer conference at UA
06/14/2016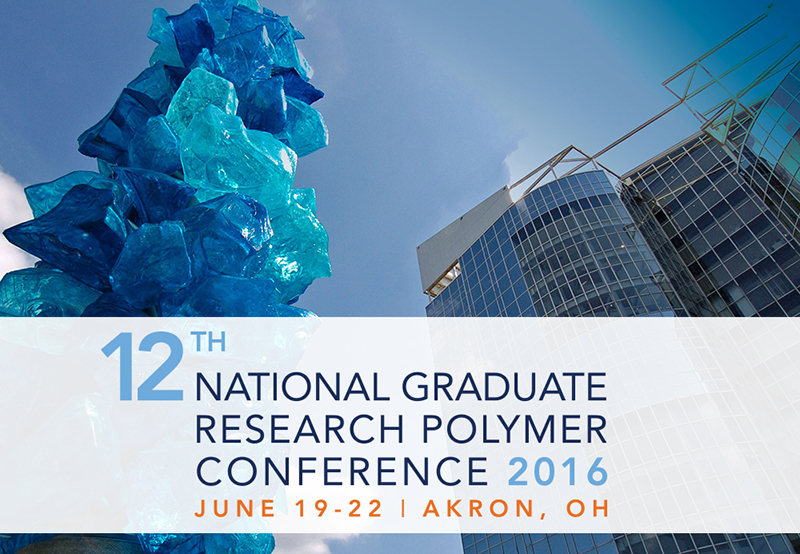 ---
Global warming, greenhouse gasses, clean energy, curing cancer — these challenges of our modern world, and more, will be the focus of the 12th National Graduate Research Polymer Conference at The University of Akron June 19-22.
UA's College of Polymer Science and Polymer Engineering is the 2016 host of this biennial student conference, which is focused on the latest in polymer research.
With UA located in the heart of the country's polymer industry, attendance will be the largest in the history of the conference — 500 graduate, undergraduate and postdoctoral students are registered to present and discuss their research. They represent 77 universities from across the United States and three countries. Representatives from industry and government laboratories will also be in attendance.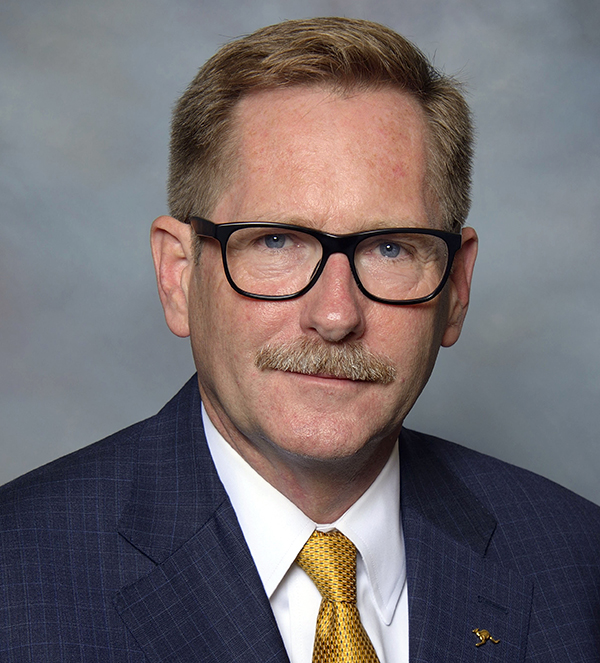 Dean Eric Amis
---
"Hundreds of the nation's brightest graduate students are provided an opportunity to discuss their cutting-edge research face-to-face with scores of their peers," says Dr. Eric Amis, dean of UA's College of Polymer Science and Polymer Engineering, "and potential employers have the chance to meet with these promising young researchers."
Among the potential employers is Eastman Chemical Company, which also is one of 31 sponsors of the conference.
Focus on the future
"Events such as the National Graduate Research Polymer Conference offer insights into some of the newest polymer research and the opportunity to meet the best scientists and engineers in the field," says Brian King, Ph.D., director of interlayers technology at Eastman. "It is an effective forum to build our networks, discuss mutual scientific interests and initiate new collaborations toward commercially viable innovations.
"Most importantly, this conference also offers us a chance to meet and interact with some of the top young talent in polymer science and engineering who will become our future workforce," continues King. "Our sponsorship of the 12th National Graduate Research Polymer Conference is a reflection of Eastman's commitment to innovation, growth and educating the next generation of innovators."
This is a view shared by another major conference sponsor.
"The conference will draw young talent to Akron to explore some our most pressing global challenges," notes Kyle Kutuchief, Akron program director for the John S. and James L. Knight Foundation. "It will help put our city on the map as a place to discover new ideas and connect."
Conference highlights
A Graduate Career Fair is one of the conference highlights, and will feature a dozen companies on Monday, June 20, from 9:30 a.m. to 3 p.m. in the third floor atrium of the Student Union.
Among the student presenters will be two of UA's own:
Gina Policastro, a graduate student in polymer science, will share her work focused on creating materials for tissue engineering that could help regenerate bone for limb injuries, such as those suffered by soldiers from IEDs. She will speak Monday, June 20, at 2:05 p.m., in Student Union 335.
Kai Wang, a graduate student in polymer engineering, will discuss how solar cells might be designed more efficiently so they can become competitive with fossil fuels and thereby reduce global warming. He will speak Monday, June 20, at 2:20 p.m. in Student Union 312.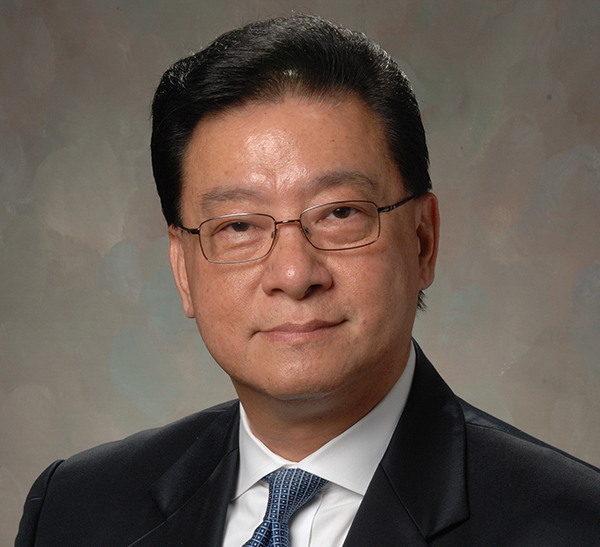 Dr. Stephen Z.D. Cheng
---
Delivering one of the plenary addresses will be UA's Dr. Stephen Z.D. Cheng, the Frank C. Sullivan Distinguished Research Professor, Robert C. Musson Professor of Polymer Science and
Trustees Professor of Polymer Science. The title for his talk is "Precisely Functionalized Molecular Nanoparticles Are Unit Elements for Macromolecular Science: From "Nanoatoms" to Giant Molecules," which will be delivered Tuesday, June 21, at 12:45 p.m. in the Student Union Ballroom.
An awards banquet spotlighting some of the best presentations will be held Tuesday, June 21, at 7 p.m. at the John S. Knight Center, 77 E. Mill St. Dr. Jeffrey G. Linhardt, a researcher at Verily Life Sciences (formerly called Google Life Sciences), will deliver the keynote. The developer of two commercialized contact lens products, Linhardt's remarks will focus on his work to develop smart contact lenses containing tiny on-board chemical sensors and communication devices.
The American Chemical Society Polymer Chemistry Division has organized the National Graduate Research Polymer Conference since 1994 for both graduate and undergraduate students. For more information on the conference, speakers and presentations, visit the 12th National Graduate Research Polymer Conference online.