Retirement news from the Mechanical Engineering Department
09/24/2020

Congratulations to the following members of the Mechanical Engineering Department on their retirement news: Dr. Celal Batur, Dr. Minel "Jack" Braun, Steve Gerbetz, and Dr. George Haritos.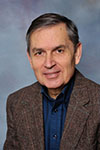 Celal Batur, Ph.D., joined The University of Akron as a visiting professor in 1980 while working at the Technical University of Istanbul as an associate professor. He went back to Turkey in 1982 and worked for his polymer processing company in Istanbul until 1984, eventually returning to UA as an associate professor later that year.
Dr. Batur's academic training started in England at the University of Leicester as a Ph.D student in the field of process control. As a typical process control engineer, he worked in different fields that required controls, among them are: artificial heart (The Cleveland Clinic), crystal growth control (NASA Glenn Research Center), journal bearings (NASA Glenn supported work of Jack Braun), chaotic mixing and image processing (NASA Glenn), manufacturing control (Parker Hannifin) and tire research (National Science Foundation). At UA, he established an NSF funded research center on tire materials, manufacturing, and modelling. This industry-university co-operative research center (called CenTire for short) was formed in 2011 with Dr. Saied Taheri from Virginia Tech. Today, the center has more than 20 industry members.
Additionally, Dr. Batur served as the chair of the Mechanical Engineering Department from 1999-2013. Post a congratulations message to Dr. Batur.
---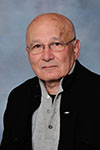 Jack Braun, Ph.D., Distinguished Professor Emeritus, came to UA in 1979 after completing his Ph.D. in Mechanical Engineering from Carnegie Mellon University in Pittsburgh. Over the last 37 years he has been consistently active in academia, consulted with industry, and organized numerous symposia for the American Society of Mechanical Engineers.
Dr. Braun's extensive list of accomplishments includes being awarded five patents, co-authoring over 110 journal papers, 220 conference publications and numerous research reports, and serving as editor of six books. Throughout his academic career, either alone or as a co-principal investigator, he has consistently obtained government, state and private research funding totaling over $10.5 million. Dr. Braun was often asked to consult with industry on engineering projects, and worked with companies such as Timken, Babcock Wilcox, Rocketdyne, and Evenflo in this capacity. Wish Dr. Braun well in his new adventure.
---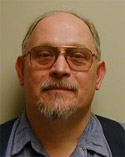 Steve Gerbetz, Senior Engineering Technician, came to UA in 1981 after developing his passion for instruction teaching a machine-shop program at the Wayne County Joint Vocational School. At UA, he designed and built the machine shop used by mechanical engineering students in the Auburn Science and Engineering Center. He oversees the activities of the shop and helps students design and fabricate their projects.
Steve is the proud recipient of the Outstanding Staff Award in 2006. Post a message of congratulations.
---

George Haritos, Ph.D., Professor Emeritus, joined UA in 2003 as Dean of the College of Engineering, a position he held until 2015. Under his leadership, the College introduced two new, first of its kind undergraduate programs: B.S. Aerospace Systems Engineering and B.S. Corrosion Engineering. In 2014, as the College of Engineering celebrated its 100th anniversary, the first graduates of the B.S. Aerospace Systems Engineering program earned their degrees. Dr. Haritos has also held professor positions in both mechanical and civil engineering.
Prior to coming to UA, Dr. Haritos served with the Air Force Institute of Technology at the Wright-Patterson Air Force Base where he worked on aerospace structures design and analysis as well as research and development. Dr. Haritos is a fellow with the American Society of Mechanical Engineers and an Associate Fellow with the American Institute of Aeronautics and Astronautics. He is also a member of the American Academy of Mechanics, the American Society for Engineering Education, and the Air Force Association.
Dr. Haritos received his doctorate from Northwestern University in Chicago. His specialty area is structural and fractural mechanics. Share a congratulatory message with Dr. Haritos.