Rick Elliott establishes fund to support The UA Steel Drum Band
11/05/2020

Rick Elliott has found some of life's greatest joys in its simplest experiences.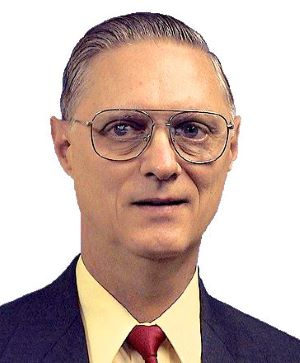 An Akron native who has traveled the world, Elliott says one of the world's best-kept secrets is right here in Akron: The University of Akron Steel Drum Band. Although Elliott only discovered the Steel Drum Band in 2016, his passion grew quickly, and the band is a continuing source of enjoyment for him. Because of his delight for the band's performances, he has found a rewarding way to return the favor. In 2020 he established the Rick Elliott Endowed Fund for Steel Drum Band Directors, supported through a planned gift to The University of Akron Foundation.
The band is led by Dr. Larry Snider and his longtime assistant, alumnus and fellow faculty member Matt Dudack. Dr. Snider founded the band in 1980. At that time, it was one of only three such college ensembles in the United States.
Today's sophisticated musical steel drums evolved from oppressed Trinidadians making music from discarded steel drums and other "junk" items.
The UA Steel Drum Band remains one of the nation's oldest collegiate panorama-style steel drum bands. Now consisting of more than 20 percussion majors, the band performs the musical art form of Trinidad and educates the community about the history of "pan." In Trinidad, "pan" is the term for this music art form. "Their performances are amazing. You just never want them to stop playing," says Elliott.
As a 1984 UA graduate, Elliott had ties to UA long before he discovered the Steel Drum Band. He initially enrolled at the University in 1961 following his graduation from Akron's Buchtel High School. However, after two semesters, he left to enlist in the U.S. Army. Following his three-year military tour, he returned to Akron where he eventually founded technology firm CTTK Communication L.L.C. He also returned to UA, earning an associate degree in electronic technology.
"Going around the world certainly helped me grow up," says Elliott. "You see interesting things and a variety of people and cultures. It helps you to appreciate talent and good things that are around you." Elliott says he made his bequest gift as an investment in the UA Steel Drum Band and to widen its exposure to the community. "I want to help give the program a secure foundation for its continued success for many years to come," he says. "Dr. Snider and Matt Dudack have led and will continue to lead the band to new heights.
"I would be very pleased if my gift were viewed as a sort of "kick-starter," a way for others who enjoy the Steel Drum Band to support it. Anyone can contribute to my foundation or create one of their own.
"I am just a local kid with a few extra bucks," Elliott says modestly of his outstanding gesture. "I hope others will join me in supporting the Steel Drum Band as well as other UA programs."
Anyone interested in considering a legacy gift to the Steel Drum Band or to The University of Akron Foundation should contact Lia Jones, Director of the Center for Gift and Estate Planning, at (330) 972-2819 or LiaJones@uakron.edu.