Rising together through civic engagement and service
05/23/2023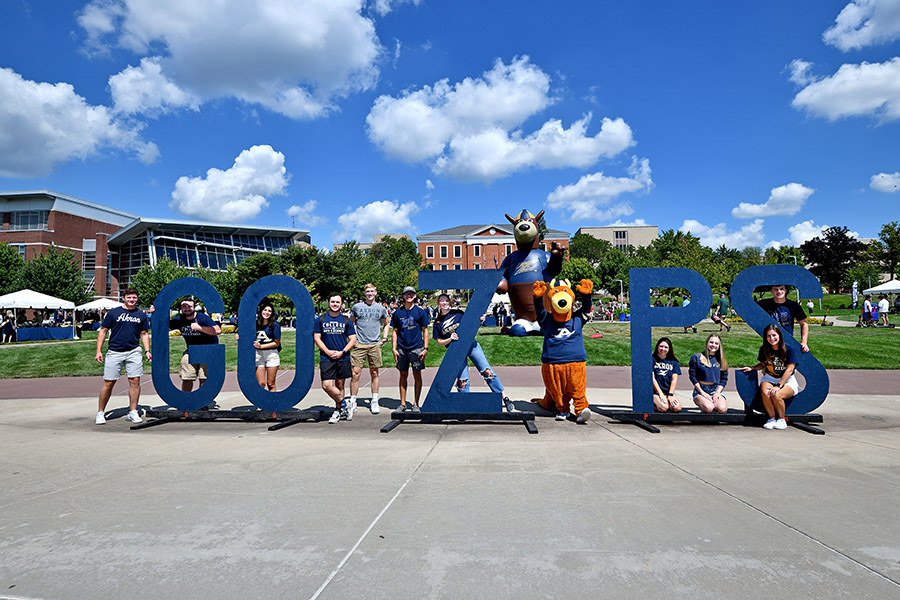 When Kelsey Jennings stepped onto The University of Akron (UA) campus, she didn't know a single person, especially since she moved to Northeast Ohio by way of Layton, Utah. So, as she began her rigorous career as a student in UA's School of Law, she decided to make her own community through volunteerism.
"I remember my first week at Akron looking over the [University] email, I saw [a list of ] monthly service projects, so I signed up for every single one," said Jennings. "Volunteering has helped me to have a more balanced life through school and has also provided me a community of people who care about me."
Providing access to civic engagement opportunities is part of UA's mission to "develop enlightened members of society" through service to the community. And through the Department of Student Life, students can be connected to volunteer opportunities and educational and awareness events in Greater Akron and beyond.
"Service is a great way to grow empathy and compassion," said Corie Steinke, coordinator of UA's serveAkron program. "When students are placed in a situation to serve, they grow their capacity to understand other people. Students want to be anchored and connected, and giving back to their own community is a great way to make them feel that way."
Torrin Todd, a second-year financial planning major from Akron, who is a service engagement guide for serveAkron, added, "Volunteering helps students to gain experience outside of class in problem solving, teamwork and communication."
1,400 Service Hours in 2022
UA students like Todd and Jennings have made an impact on campus and in the Akron region. In the 2022 calendar year, 3,486 students completed 14,404 service hours among programs coordinated by serveAkron and the Office of Fraternity and Sorority Life.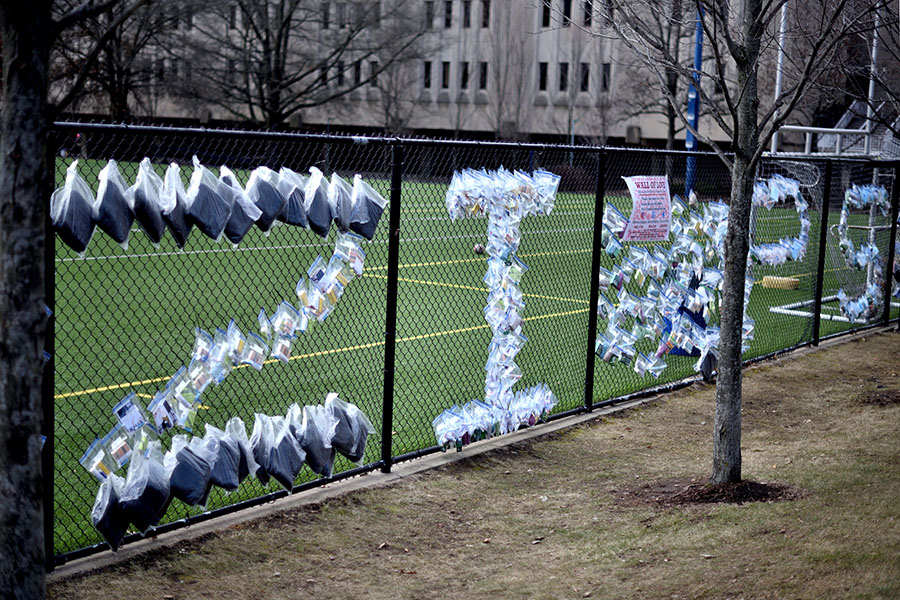 Thanksgiving 2022 was a memorable experience for Jennings. She volunteered with the Akron-Canton Regional Foodbank where she was put with a group that managed a large drive-thru service for boxes of dry goods, baked goods, produce and a turkey.
"It was a non-stop process for more than two hours, and we found out afterwards that we had given out more than 1,000 turkeys," Jennings recalled. "It was amazing just to see all the faces of people who were so grateful because they had no idea how they were going to feed their families during the holidays, let alone provide a Thanksgiving dinner."
One large project facilitated through serveAkron is the annual national Make a Difference Day, held every fall, where the University deploys hundreds of volunteers to provide community service in the Greater Akron area with dozens of partners.
And the projects don't stop there.
During Alternative Spring Break service projects, undergraduate students travel outside of Akron to serve others in need during their time off from classes.
Drop-in service projects enable students who may have busy schedules to volunteer a few minutes or more of their time for such things as bagging up care packages or making Valentine's Day cards for children in the area.
UA's Greek Life community is committed to giving back through hands-on service and philanthropic support. Chapters supports a philanthropy — a local or national non-profit organization — with physical and monetary donations. Chapters hold a number of on-campus fundraising events throughout the academic year and also complete projects together to empower members to become socially responsible, active and contributing members of society.
Additionally, during National Volunteer Week each spring, the University spotlights the people and causes that inspire service and celebrate the volunteers who gave their time and talents to make their community better.
Growing serveAkron
Steinke has been coordinator of serveAkron for a little over a year. And in that time, she's certainly seen the impact of the program.
One of the standout moments she recalls is getting students to register to vote, which is one of her passions. During RooFest 2022, serveAkron set up a voter registration area, which paid off.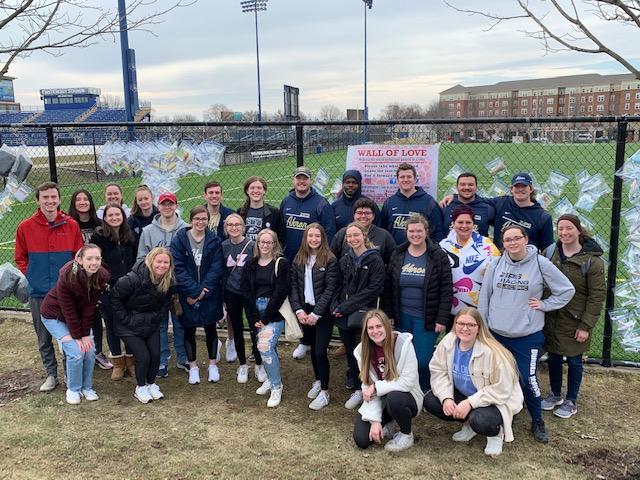 "I don't know what my expectations were for turnout, but surprisingly almost 40 students registered to vote. And they were students who were really excited to register and excited to be part of democracy," said Steinke.
A newer component of serveAkron's programming is Awareness Wednesdays where students discuss an area of service and bring awareness to it, such as ways to help eliminate poverty. Steinke said she's been impressed by student interest in the program and their desire to help others.
"It's showing me that UA students are ready to go deeper into the service and civic engagement than just doing projects, and want to really think critically about issues in communities," she said.
To learn more about its work, follow the two offices on Instagram @akronfsl and @serveAkron.
Story by Alex Knisely
Share