Scholarships support students in accounting and education
04/23/2023
Distinguished University of Akron (UA) alumni and longtime benefactors Frank '72, '74 and Marie '71, '74 Bevilacqua have generously increased support to their scholarships in the College of Business and the Buchtel College of Arts and Sciences.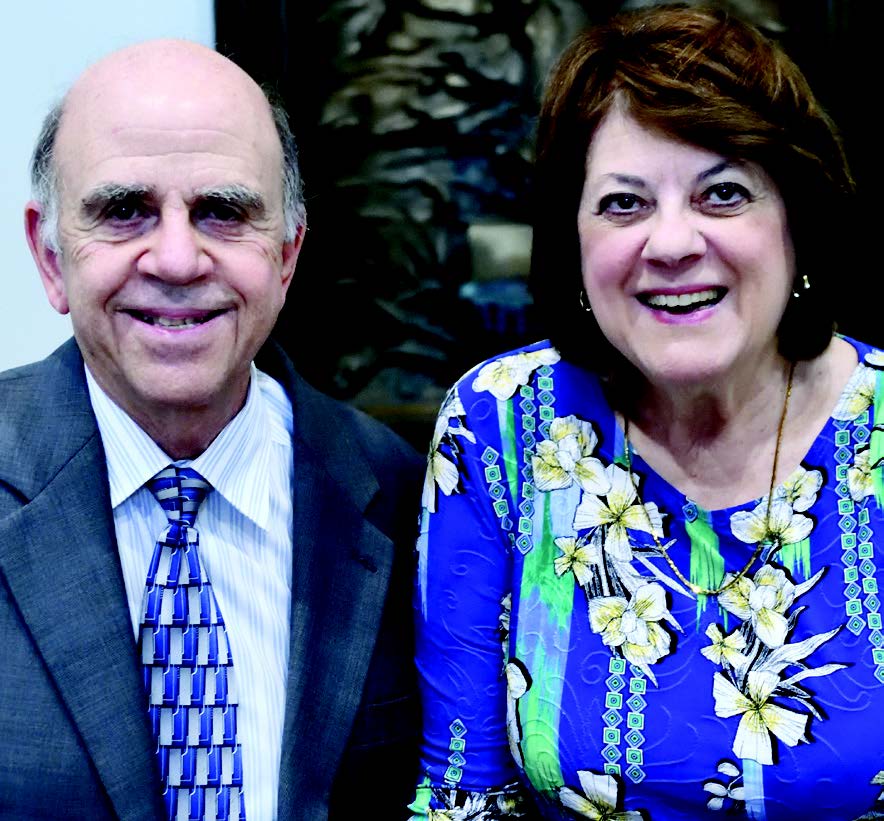 Frank '72, '74 and Marie '71, '74 Bevilacqua
"Our lives have been touched and enhanced in so many ways by The University of Akron," said Frank. "Marie and I know what solid educational foundations can produce in young people. The University is an outstanding example of an institution committed to shaping young adults and preparing them to win professionally."
Frank earned a Bachelor of Science in Mathematics and a Master of Business Administration with a concentration in Finance. With longtime friend and UA classmate Ron Winer '71, Frank established Winer & Bevilacqua (now W3 Global Accounting) in 1980. In 2001, he also founded W3 Wealth Management, LLC, a financial services and investment company.
Marie earned both a Bachelor of Science and a Master of Science in Elementary Education. She taught in Akron Public Schools and at St. Francis de Sales Catholic School before becoming a bookkeeper for Winer & Bevilacqua, Inc. She later opted to become a stay-at-home mother using her expertise to give their children a solid base in education.
"The Bevilacquas are outstanding leaders and active alumni," said UA President Gary L. Miller. "I am deeply appreciative of their lasting commitment to the University and to higher education."
The Frank P. and Marie Bevilacqua Endowed Scholarships in Education and Accounting, both established in 2006, assist students with tuition costs and fees, with awards being open to Ohio residents entering their junior year, majoring in accounting and education, respectively. Scholarship recipients must maintain a 3.0 grade point average, and eligible students in education must be enrolled full-time in The LeBron James Family Foundation School of Education and plan to teach at the K-8 level.
"Their generosity demonstrates a strong commitment to the value of a College of Business education and will create opportunities for some of our top accountancy students for generations to come," said R.J. Nemer, dean of the College of Business.
Dr. Mitchell S. McKinney, dean of the Buchtel College of Arts and Sciences, was equally appreciative. "By giving back to the programs that changed their lives, they are creating pathways forward for today's hardworking, deserving students," he said. "Their support for education majors, in particular, will help us recruit and retain top students at a time when excellent teachers are in demand, locally and nationally."
Share