School of Education Receives $499,620 Grant for K-12 Tutoring
06/09/2022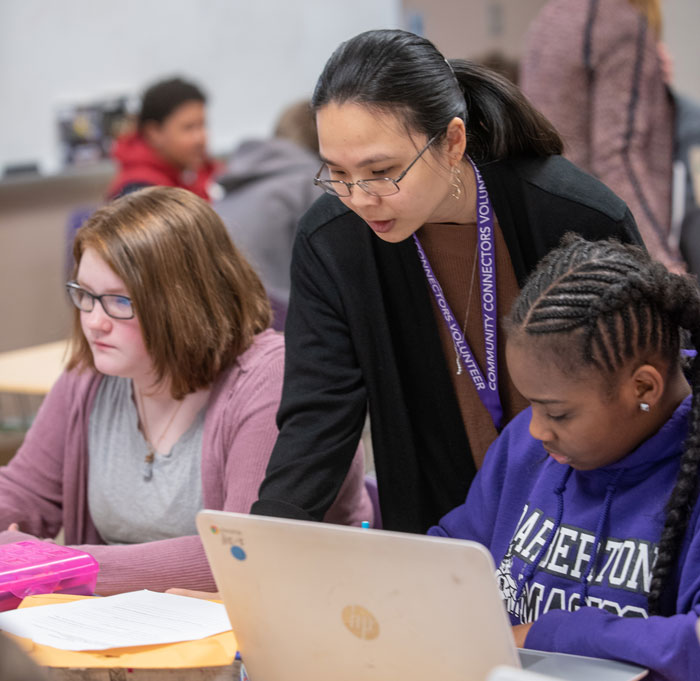 The LeBron James Family Foundation (LJFF) School of Education in the Buchtel College of Arts and Sciences at The University of Akron has been awarded a Mathematics and Literacy Tutoring grant of $499,620 to expand mathematics and literacy tutoring programs for Akron Public School's K-12 students.
The grant is part of a statewide initiative by the Ohio Department of Education, in partnership with the Ohio Department of Higher Education. These federally supported COVID-19 relief grants focus on providing direct services for Ohio students who experienced greater disruptions to learning and did not engage consistently in school during the pandemic.
"The LeBron James Family Foundation School of Education is proud to collaborate with Akron Public Schools to bring additional tutoring services to APS students who experienced disruption in learning during the pandemic," said Dr. Lisa Lehnert, director of the School of Education. "Our students will benefit from direct field experience and community service. We are excited to grow our relationship in new ways that benefit students in grades K-12 and at the university level."
Lenhart noted that the team for these expanded services is led by Dr. Shelley Houser, director of the School's Center for Literacy, Mija Trammel, literacy coach in the Center, Dr. Lynne M. Pachnowski, professor in Middle Level and AYA Math, Karen Plaster, associate professor of practice in Middle Level and AYA Math, and Dr. Nidaa Makki, director of the School's Urban STEM Center. Completing the team from APS are UA alumnae Ruth Hotchkiss '98, '07, mathematics learning specialist, and Christine Becknell-Brown '88, '07, special education coordinator.
---
Media contact: Cristine Boyd, 330-972-6476 or cboyd@uakron.edu
Share