The University of Akron selected as partner for Amazon Career Choice Program
03/03/2022
Program fully funds tuition for hourly Amazon employees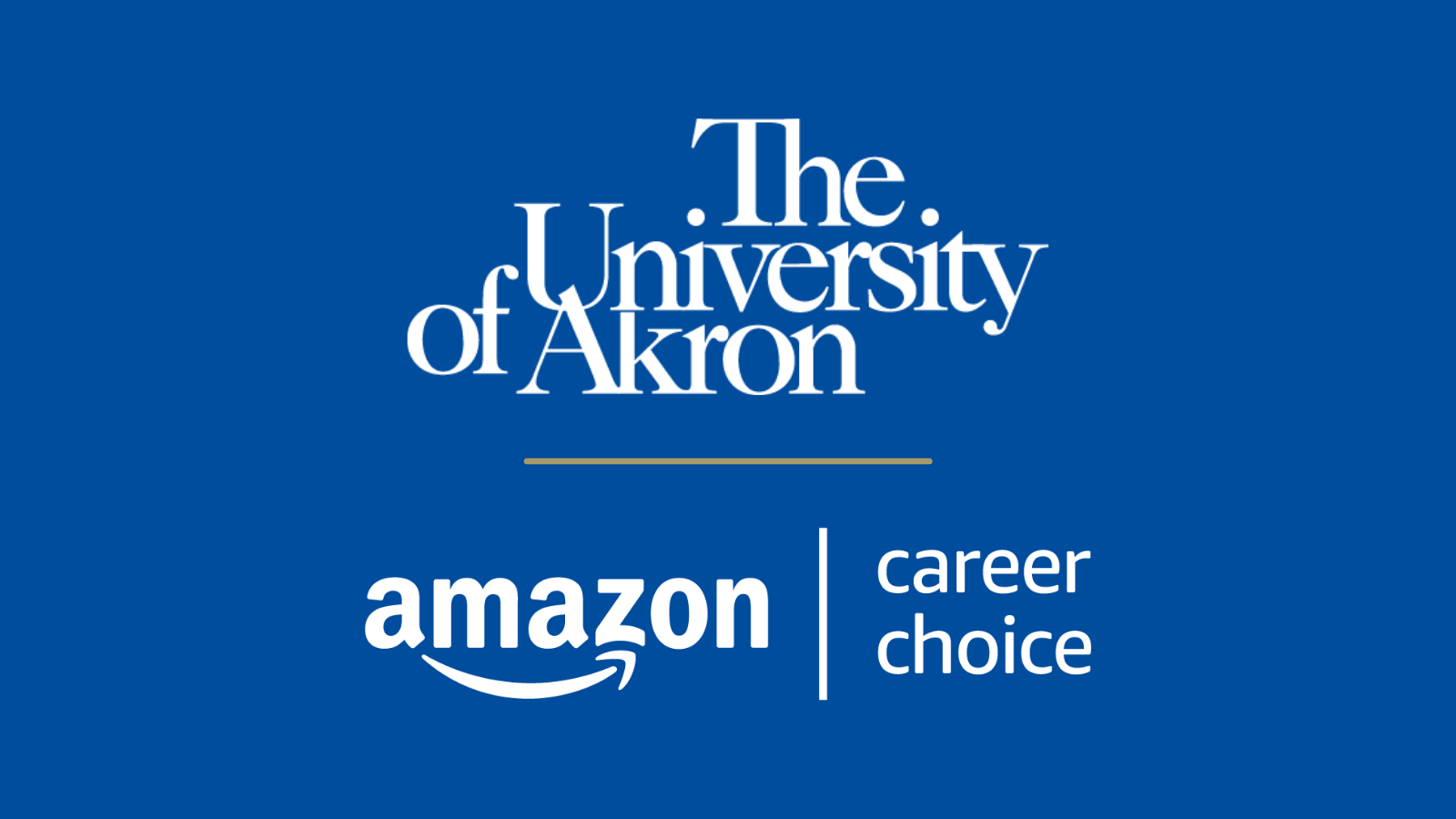 Amazon announced today a new partnership with The University of Akron (UA) which offers full or part-time Amazon employees the opportunity to take classes at UA to aid in career advancement. Employees who have worked with the company for at least 90 days are able to apply to UA and gain access to more than 200 undergraduate majors, minors and certificates -- online and in-person -- to follow their passions and take their future to the next level. Amazon will full cover tuition and fees for its employees who participate in the program.
"The University of Akron is honored to be a premier member of the Amazon Career Choice Partner Network and offer our world-class programs to Amazon employees," said UA President Gary L. Miller. "Whether an individual elects to take a few courses or decides to fully enroll in a degree program, we are confident that our courses will help Amazon employees enrich their lives and their career paths."
This new partnership is part of Amazon's continued investment in its Career Choice program, which now offers fully-funded college tuition, allows employees to participate every year they work at Amazon, and gives them eligibility after only 90 days of employment. Through Career Choice, employees can pursue a bachelor's degree, earn industry certifications leading to in-demand jobs, and build skills through English language proficiency, and high school completion programs.
To learn more about Career Choice, visit: https://www.aboutamazon.com/news/workplace/career-choice.
---
Media contact: Cristine Boyd, 330-972-6476 or cboyd@uakron.edu
Share