The world can display holiday lights on UA employee's house with a keystroke
12/15/2016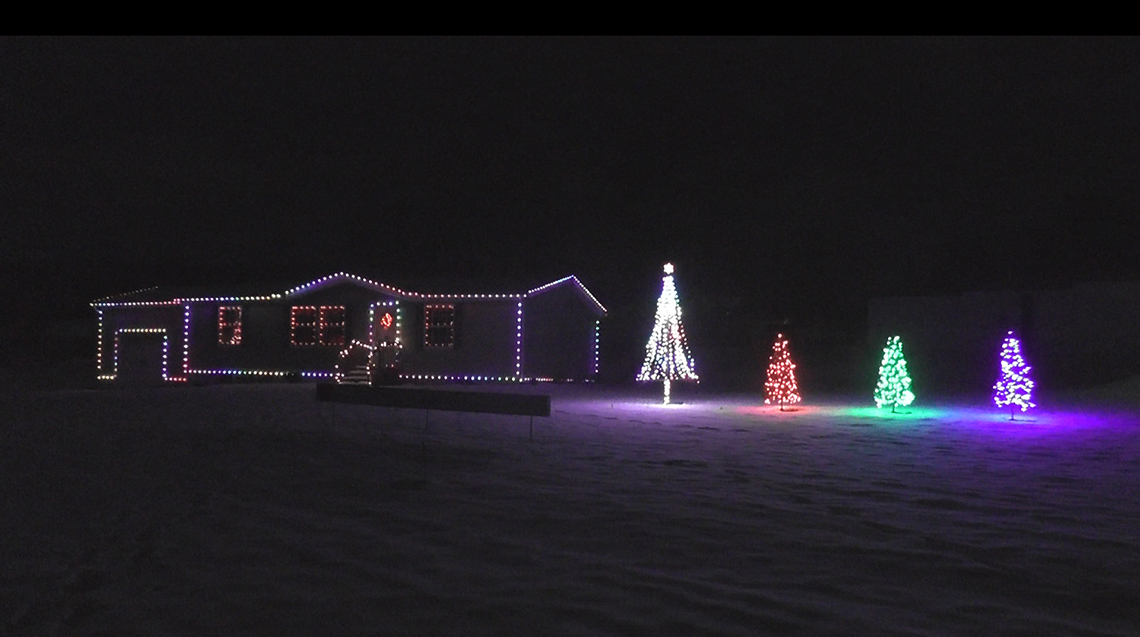 ---
Putting up holiday lights isn't always the easiest task – tangled strings, burned-out bulbs and wobbly ladders are problems many face while decorating their houses with colorful displays. But with innovative technology invented by UA computer technician Tom Hammond, people from all over the world are creating interactive light displays — on Hammond's house — from their own computers.
"Living in a rural area, I don't get to participate in the urban holiday light extravaganza," said Hammond, a computer lab support specialist at UA's Wayne College in Orrville. "I always wanted to be part of a community holiday lights display, and thought this technology would be a great way to interact with people near and far. I love that people are able to see and customize my holiday lights."
So far this holiday season, Hammond has had people in Colorado, Germany, China and Australia control his lights. The first evening the lights were on, he had more than 800 changes to his display. The only advertising Hammond used was a single Facebook post.
How does the display light up?
Three components work as a cohesive unit to make his masterpiece come to life: a microcomputer, a microcontroller and light-animation software he found for free on the Internet.
House 'painted' in colorful hues
"There are many cities around the world that have Internet-controlled lighting displays, but control is usually limited to city officials," said Hammond. "There are a handful of homes with Internet light control systems, but those simply turn the lights on and off. My system allows people to literally paint my house with colorful effects."
There are multiple options, including butterfly, pinwheel and twinkle effects to choose from when directing the display. In the future, Hammond hopes to add a 17-foot pixel tree that can show animations and cartoons as well as lights that are synced to music. Of course, both of these mechanisms will be operable by anyone in the world.
Hammond's display will run from 5:30 p.m. to midnight every night until Jan. 7. Visit Tom's Internet Controlled Christmas Lights online to view the lights or control them yourself. And when using Hammond's lights, there's no need to worry about a string going dark or the faux reindeer falling over in the front yard ever again.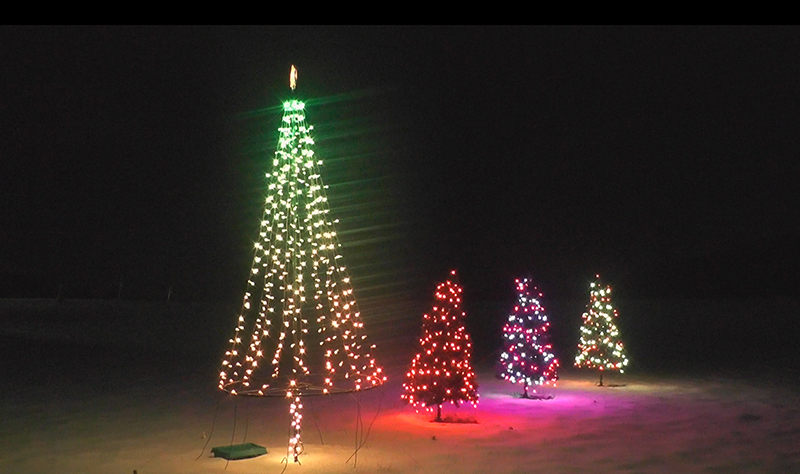 ---

Story by Courtney Bosetti
---
Media contact: Lisa Craig, 330-972-7429 or lmc91@uakron.edu.