Trina M. Carter is appointed to Board of Trustees at The University of Akron
08/02/2021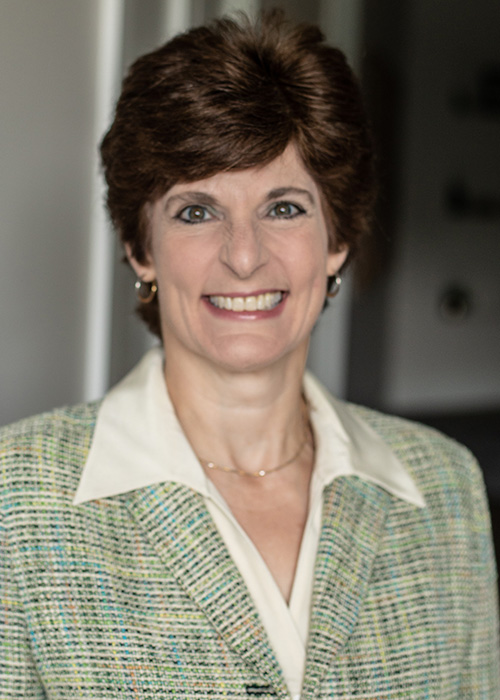 Trina M. Carter
Summit County resident Trina M. Carter has been appointed to UA's Board of Trustees by Ohio Gov. Mike DeWine for a term starting July 30, 2021 and ending July 1, 2030. She fills the vacancy left by Trustee Olivia Demas, whose term ended July 1, 2021.
A Cuyahoga Falls resident, Carter works as a project manager for Crasi Homes, Inc. She previously served for more than 20 years as an attorney and office manager for Emershaw, Mushkat & Schneier, with a primary practice in the areas of probate, elder law and worker's compensation.
"Trina Carter is an excellent addition to the Board," said Board of Trustees Chair Joseph M. Gingo. "Her legal background and ties to the University as a two-time alumna will benefit Board discussions and will certainly bring a fresh perspective."
Carter is vice president of the CHC Foundation, which supports the activities and goals of CHC Addiction Services, an addiction services agency in Summit County. She is also a member of the Board of Directors for Carter Lumber, former Board member of the Home Builders Association of Summit and Portage County, and a former elected member of the Tallmadge Board of Education.
"I am honored and thrilled to be appointed by Governor DeWine to The University of Akron Board of Trustees," said Carter. "As an alumna of the College of Business and School of Law, I have a special place in my heart for this University. I look forward to working with the Board to continue our strong, proud traditions. Go Zips!"
A graduate of Western Reserve Academy, Carter earned a Bachelor of Science and Bachelor of Arts in Business Finance from UA as well as a Juris Doctor from the School of Law.
---
Media contact: Cristine Boyd, 330-972-6476 or cboyd@uakron.edu
Share