UA Fulbright Fellow Eka Krisna Santoso finds strength in diversity
10/18/2019

American beaches are scattered with signs warning of jellyfish and children poking at the unfortunate few who have washed ashore.

"In Indonesia, we can swim with the jellyfish," says Eka Krisna Santoso.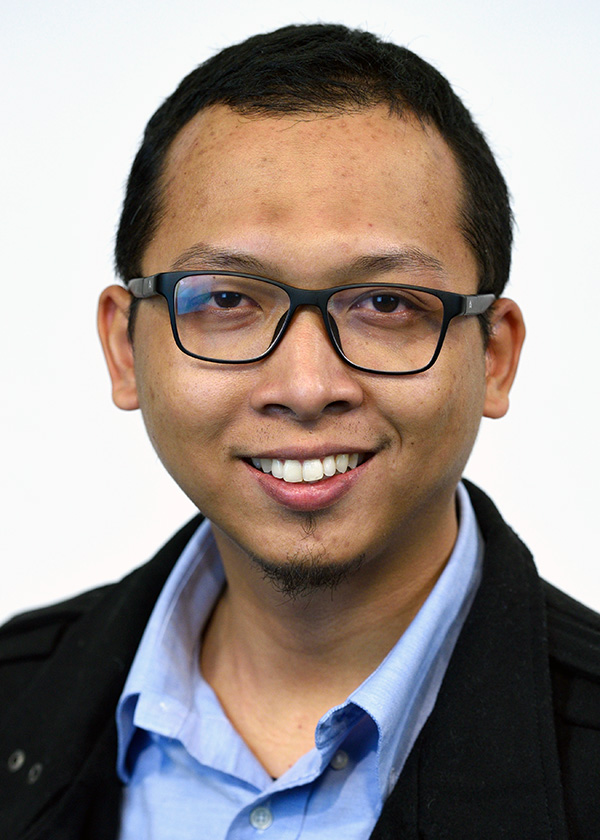 Eka Krisna Santoso
Santoso is in his second and final year of the Master of Business Administration program in the College of Business Administration (CBA). He often shares this fact about his home country to illustrate how different things can be from culture to culture.
As a Fulbright Fellow, Santoso enjoys noticing and celebrating cultural differences. Santoso is one of seven Fulbright Fellows currently studying in the CBA alone.
The Fulbright program is one of the most prestigious fellowship programs in the world. Created under the Truman administration, the Fulbright program aims to promote "international good will through the exchange of students in the fields of education, culture and science."
"We take great pride in recruiting outstanding Fulbright students, like Eka, interested in business," states Dr. Terry Daugherty, associate dean and director of graduate programs for the CBA. "Diversity is a critical success factor in business because different points of view add value. Our Fulbright Fellows come from around the world and share their ideas, culture, and experiences, which enhances the learning environment for all students at UA."
Santoso says, "I want to help people." And he believes that cultural emersion and outreach have a direct impact on how one leads.
He elaborates, "America is one of the most diverse countries in the world. In companies, diversity and inclusion is one of the main items (of importance) now, so if you don't know how to treat your employees because you don't know their culture, that will be awkward. You want to choose your action based on who your employees are. You can take better action when you understand their culture and their point of view."
He also expresses gratitude for his Akron placement.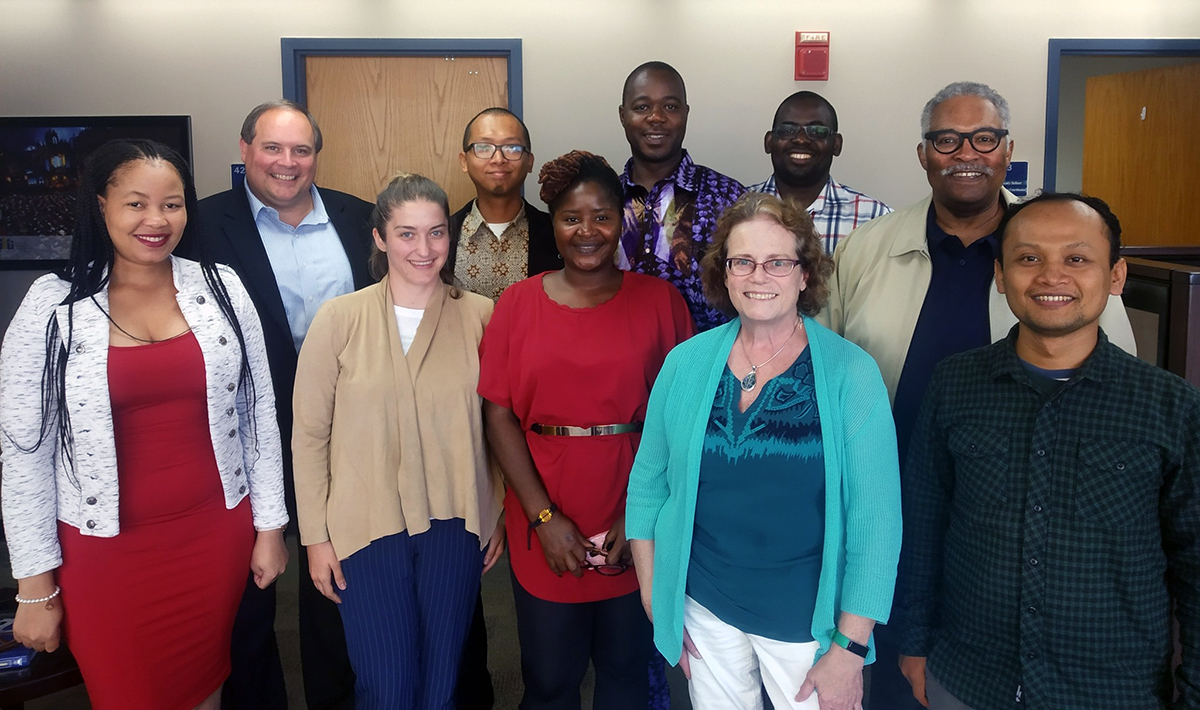 Eka Krisna Santoso, second from left in the back row, is pictured with other Fulbright Fellows and CBA faculty.
"It's not too crowded and it's not too quiet. I have time to study and network with colleagues and professionals," says Santoso. "The CBA sets up events to meet and network with professionals and I say, 'Wow that's amazing' because I can share this work with my culture in Indonesia."
As part of the University's Cross-Cultural Association, Santoso and other Fulbright Fellows partner with the CBA for the annual International Day, a tabling event hosted in the CBA where Fulbright fellows and other international students share information about their culture with students passing by.
"Last year, we got to organize it with eight tables representing different countries," explains Santoso, "We even had a Native American table; Palestine, India, Mongolia, Cameroon, China. People get to come and ask us questions."
Santoso is optimistic about the impact of organized events like International Day.
"Maybe in three years, they're in a business situation and they get to say, 'Oh, I know Mongolia. UA taught me about that!'"
---
► Story by Madeline Myers
► Media contact: Cristine Boyd, 330-972-6476 or cboyd @uakron.edu.
---