UA joins Great Lakes I-Corps Hub, earns funding to lead technology commercialization training
08/25/2021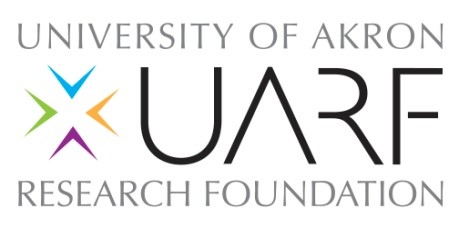 The University of Akron (UA) will play a key role in a newly established Great Lakes Innovation Corps (I-Corps) Hub that was funded by the National Science Foundation (NSF) today. The $15 million award, which includes $375,000 in funding to UA, will support the I-Corps Hub for the next five years. UA's funding will be used to acquire the teaching team to run 15 cohorts of the I-Corps program for teams across Northeast Ohio, as well as for direct grants to at least 100 participating teams to conduct customer discovery.
The 11-university Great Lakes I-Corps Hub is led by the University of Michigan and is one of five Hubs across the country recently formed by the NSF as it continues to evolve the I-Corps program. Launched in 2011, I-Corps trains scientists and engineers to carry their promising ideas and technologies beyond academic institutions and into the marketplace to benefit society.
In addition to UA and the University of Michigan, the Great Lakes I-Corps Hub includes Purdue University, the University of Illinois Urbana-Champaign, the University of Minnesota, Iowa State University, Michigan Technological University, Missouri University of Science and Technology, the University of Chicago, the University of Toledo and the University of Wisconsin-Milwaukee.
The impact of I-Corps
Over the past eight years, UA's I-Corps program has taken more than 350 teams and more than 1,000 people, through a seven-week hands-on customer discovery process. The teams have come from 12 Northern Ohio universities, as well as businesses from Northeast Ohio community organizations such as Bounce Innovation Hub, Braintree Business Development Center and JumpStart.
Teams graduating from UA's I-Corps program have formed 51 new startup companies and have raised more than $6.2M in follow-on funding.
"With the established success of The University of Akron's I-Corps site, this new venture with the Great Lakes I-Corps Hub will further extend invaluable partnerships between UA faculty members and students — who are becoming entrepreneurs with their innovation — with key industry leaders and other researchers in the greater region," say University of Akron President Gary L. Miller. "Locally, this synergy will continue to support The University of Akron's reputation as a leading public urban research university."
The new Hub has set a goal of training 2,350 teams in the next five years and sending an additional 220 teams to a more in-depth National NSF I-Corps program.
"This new I-Corps Hub presents a tremendous opportunity for UA and for the Midwest by building an even closer partnership between many of the region's top research institutions," says Elyse Ball, University of Akron Research Foundation executive director and I-Corps instructor. "Each of the universities has already achieved tremendous success with I-Corps, so we're building from a place of strength to achieve even greater impact."
"The Great Lakes region is home to many of the world's leading research institutions, and many of our nation's critical industries. Our goal with this I-Corps Hub is to leverage this intellectual depth to create a lasting economic impact on the region," says Alec D. Gallimore, the University of Michigan's Robert J. Vlasic Dean of Engineering, the Richard F. and Eleanor A. Towner Professor, an Arthur F. Thurnau Professor, and a professor of aerospace engineering.
A proven track record of success
Each university in the Hub already has a successful I-Corps program, and the new model will make it easier for them to network and learn from one another. Successful UA I-Corps teams include:
Akron Ascent Innovations, an Akron-based team commercializing UA technology, launched its bioinspired materials startup company shortly after completing University of Michigan's more intensive I-Corps program. The company was recently part of an asset purchase agreement by a large, multinational technology company.
DeepHire, which was formed by undergraduate students from UA and Kent State University, has achieved early B2B sales of its software product. The team wrote a blog post about their customer discovery journey, which included completing hundreds of additional customer interviews after I-Corps using the skills they developed in I-Corps.
Fontus Blue was a faculty/student team, which was doing consulting work when it entered the I-Corps program. The team says that participation in I-Corps was the "first step to becoming a real business" as it used their customer interviews to test key assumptions about implementing a scalable SAAS business model. The team's software now helps water utilities supply better drinking water to more than three million people.
Signal Cortex was selected for the national accelerator, Techstars, only a few months after completing the I-Corps program. The founders were community members, who had worked for several years, identified an industry need in their field, and then pivoted their technology to address even more pressing market needs.
---
Media contact: Alex Knisely, 330-972-6477 or aknisely@uakron.edu.
Share